"Argentina has no plans to become a BRICS member on January 1, 2024" – Ms. Diana Mondino, senior economic adviser to President-elect Javier Meale, told the media on November 20.
Argentina received an invitation to join BRICS in August, along with Egypt, Ethiopia, Iran, Saudi Arabia and the United Arab Emirates (UAE). The group of emerging economies currently includes Brazil, Russia and India. India, China and South Africa.
"I don't know why there is so much interest in BRICS," Ms. Mondino said, adding that it was not clear what benefits Argentina would gain from joining BRICS.
RT Ms. Mondino, a bright candidate for Argentina's new foreign minister, also stressed that Mr. Miley's new government would do a "careful analysis" to consider whether joining BRICS would be beneficial.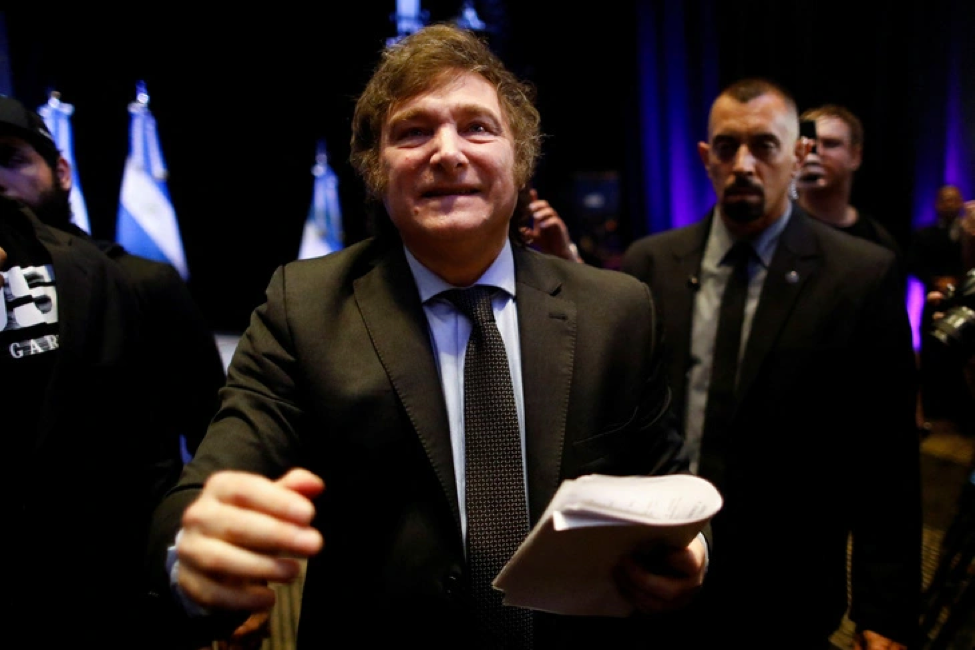 Mr. Javier Meili was elected President of Argentina after a second round of voting on 19 November. Photo: Reuters
Mr Maylim became Argentina's elected president after defeating outgoing Economy Minister Sergio Massa in a second round of voting on 19 November.
The newly elected President of Argentina also does not support the country's joining BRICS. He is "not interested" in developing economic ties with China and Brazil, but Mr. Maylim is said to aim to restart economic ties with the US and Israel. He also vowed to "dollarize" Argentina's economy.
Mr Maylim also promised not to interfere in transactions between Argentinian businesses and BRICS countries.
Earlier in August, outgoing Argentine President Alberto Fernandez commented that Argentina being invited to join BRICS was an opportunity for the country to "turn a new page".
The South American country is facing its worst economic crisis in decades. In Argentina alone, inflation has soared 60% in the last year.
At a press conference on 20 November, Chinese Foreign Ministry spokesperson Mao Ninh reaffirmed his support for new countries joining BRICS. Saying she was not aware of Ms Mondino's statement, Ms Mao said: "The BRICS cooperation mechanism is an important basis for emerging markets and developing countries to strengthen solidarity and cooperation." On the basis of common interests.
bang hung