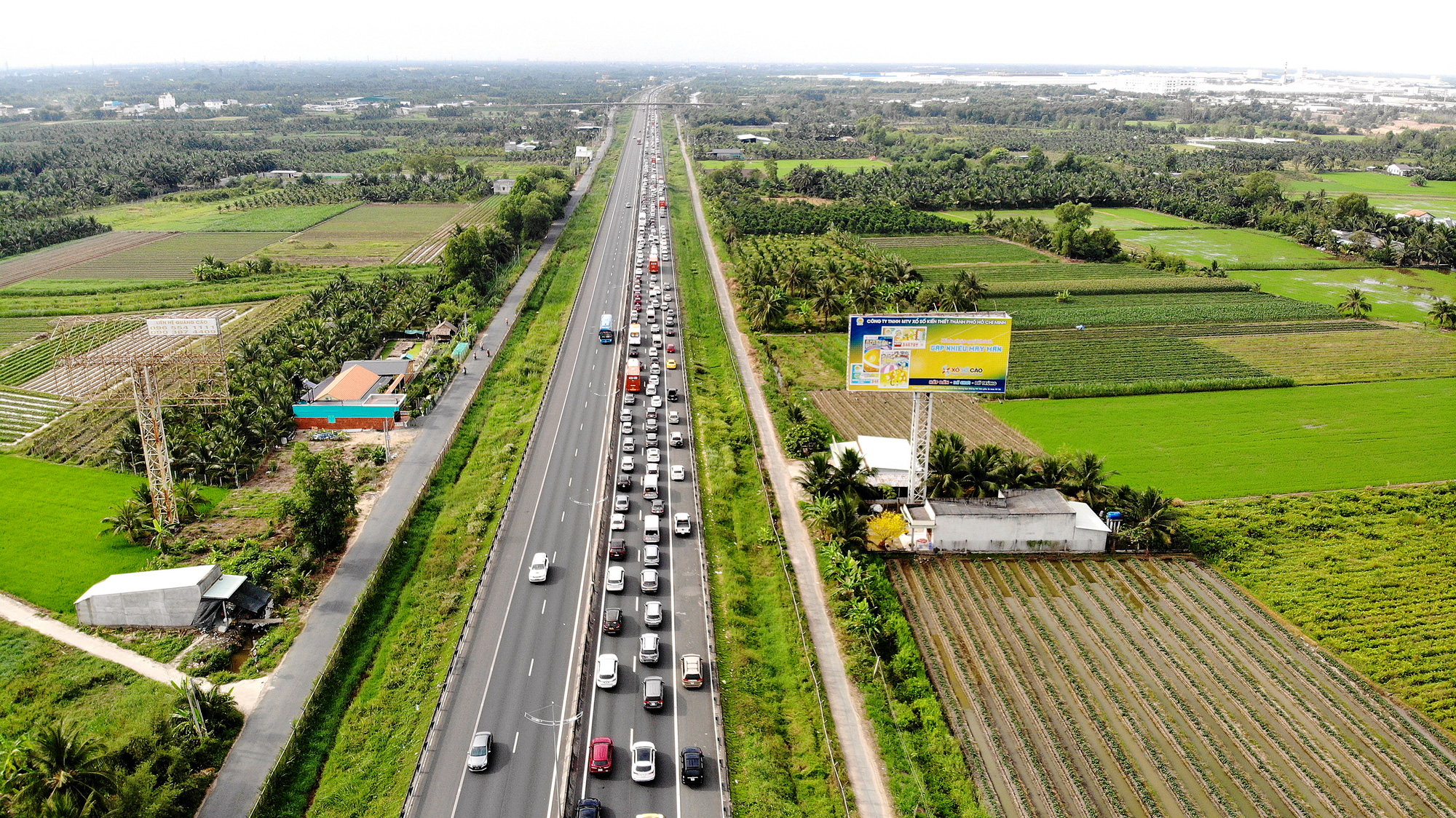 The official dispatch of the government office said that at the opening session of the sixth session of the 15th National Assembly, Prime Minister Pham Minh Chinh was of the opinion that the highway standards proposed by the ministry should be released as soon as the first quarter of 2024.
Therefore, Deputy Prime Minister Tran Hong Ha requested the Ministry of Transport to report to the Prime Minister on the construction plan, construction base, international experience, propose a draft regulatory framework and report in advance. 30 November.
Earlier, the Prime Minister also signed a telegram stating that local ministries and branches have actively implemented important national transportation infrastructure construction projects, which has initially achieved some encouraging results, which can help the country Contributing to the socio-economic development.
Of these, 8/11 component projects of the Eastern North–South Expressway have been put into use in the period 2017–2020, bringing the total length of the country's highways to 1,822 km; Start construction of 12 component projects of the North-South Expressway in the East in the period 2021-2025; Construction of Khanh Hoa – Buon Ma Thuot, Bien Hoa – Vung Tau, Chau Doc – Can Tho – Soc Trang Expressway projects, Ho Chi Minh City Ring Road 3, Hanoi Capital Region Ring Road 4 began…
However, there are still some shortcomings related to investment in traffic infrastructure construction such as: some highways do not have continuous emergency stopping lanes, and the exploitation speed is still limited; Some highways have only 2 lanes.
Arrangements and investments in the construction of intersections, especially the widening and connection of highways with local traffic networks to enter industrial, urban, tourist and service areas, are still remaining. is not appropriate. Solutions to deal with weak soils; Research on the use of sea sand for infrastructure construction projects has not yet kept pace with the construction progress of major transportation projects…
To solve the problems, the government needs the Ministry of Transportation to soon develop and promulgate expressway design standards as a basis for road system planning, design, construction investment and management. Expressways, connecting intersections.
The development of standards is to serve as a basis for determining investment rates, mobilizing investment capital to build appropriate expressways, ensuring publicity, transparency, efficiency, avoiding losses, wastage and profits. Group benefits. It is required to be completed in October 2023.
Study of international experience in the process of developing standards, summarizing investment practices in the construction of expressway projects, is necessary to ensure compliance with real conditions in Vietnam; Organize consultations with ministries, branches, localities, line agencies, experts and scientists.
The content of the regulations should focus on rules on lanes, cross-section, median strips, emergency stopping lanes, design speeds and the number of rest stops. Principles of arranging intersections scientifically and effectively; The width and design speed of the intersection correspond to highway speeds.
The goal is to connect regions, maximize the investment efficiency of highways, create new growth spaces and create impetus to promote local and regional socio-economic development. ,