In April, at Toronto's Pearson International Airport, an extremely audacious theft occurred involving a large amount of property.
Crooks used counterfeit delivery notes to remove 2.7 million CAD in cash and 24 gold bars from an Air Canada warehouse. Gold weighing 400 kg and cash weighing more than 53 kg were stolen about 42 minutes after being transferred to the warehouse and then taken out of the airport.
This money and gold was transported from Zurich (Switzerland) to Toronto by American company Brinks through Air Canada. The gold was to be sent to the Toronto-Dominion Bank, while the cash was to be sent to the Vancouver Bullion and Currency Exchange.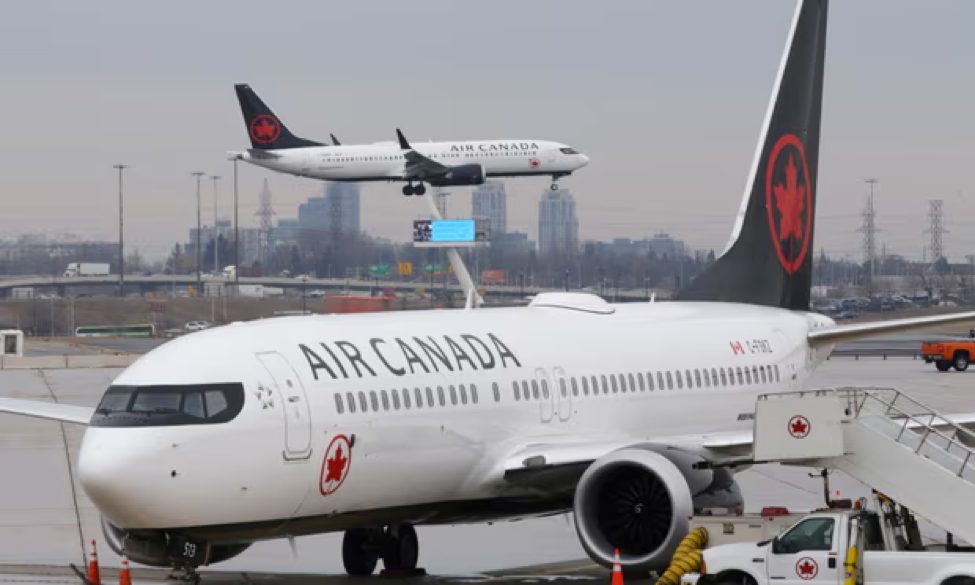 Pearson International Airport – Air Canada aircraft at Canada. Illustration photo: Reuters
It has been more than 6 months now but the Canadian police have not been able to catch the culprit yet. This is one of the biggest robberies in Canada.
In that context, Brink's company filed a lawsuit demanding compensation from Air Canada, but Canada's largest airline rejected it.
Specifically, in a lawsuit filed in October, Brink's company accused Air Canada of "lax security" that led to the theft.
The plaintiff said that the thief easily took away the money and gold with only a fake delivery note. This is because Air Canada does not provide adequate security during the cargo handling phase.
In response, Air Canada said Brink transferred large amounts of gold and cash without disclosing the value, without purchasing insurance and without paying additional fees for security. Because of this, Air Canada denies all allegations and refuses to compensate Brink.
Disagreeing with the defendant, Brink's company announced that it had paid the additional shipping charges. The US company also stressed that the packages were clearly marked "gold" and "cash" and required "special supervision due to the valuable items".
Both plaintiff and defendant invoked the Montreal Convention for their claims and objections – according to the guardiaOn 20th November.
Canadian Airlines said the convention limits the company's financial liability and argued that the compensation claim was too large even though the damage was not caused by them. Brinks argued that there was no limit on compensation under the convention.
The court is still reviewing the case and the parties' arguments.