1. Sushi (Japan)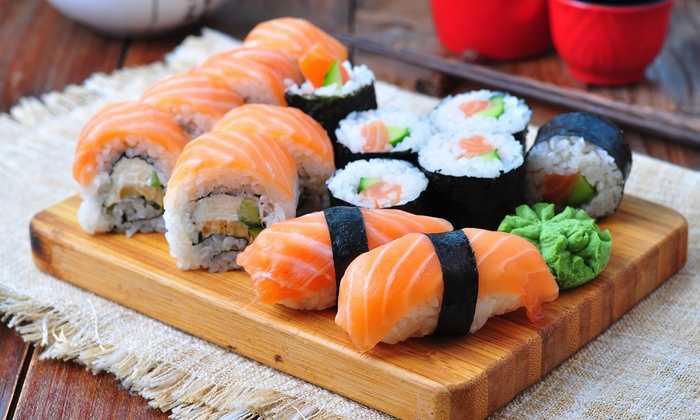 The favorite dish ranked in this first position is sushi – the pride of Japanese cuisine, which is also a familiar dish to many gourmets of Vietnam. Sushi consists of rice mixed with vinegar combined with other ingredients such as fish, shrimp, and seafood into a rice ball, served with mustard, ginger and soy sauce.
2. Rendang, Indonesia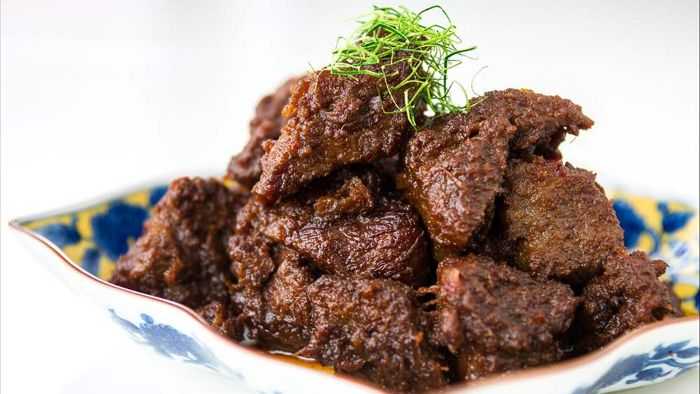 Often dubbed the "world's best food", Rendang is a beef stew with coconut milk with spices such as garlic, turmeric, ginger, lemongrass, chili…, creating a pungent flavor. irresistible taste and often appear in receptions for guests in Indonesia.
3. Ramen, Japan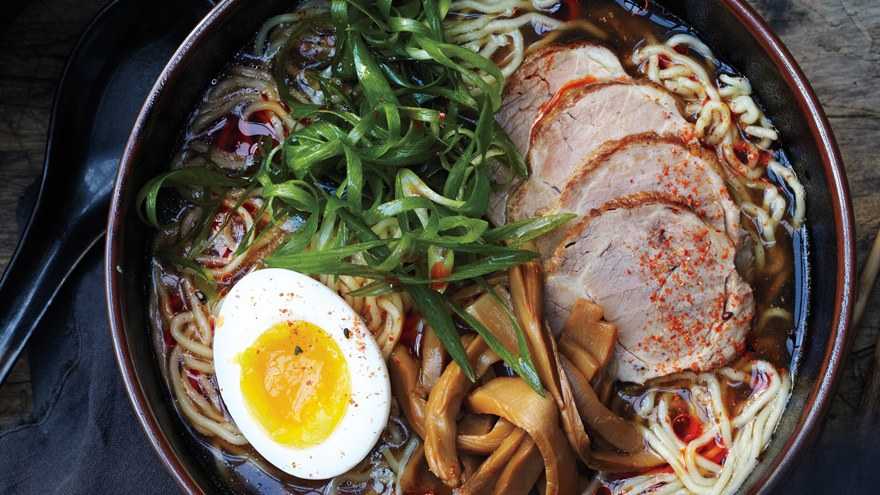 Ramen is a traditional Japanese noodle dish served with eggs and meat. There are many types of ramen noodles, depending on the type of broth in which it is cooked, such as meat or fish. Each region in Japan has its own type of ramen.
4. Shrimp Yum Soup, Thailand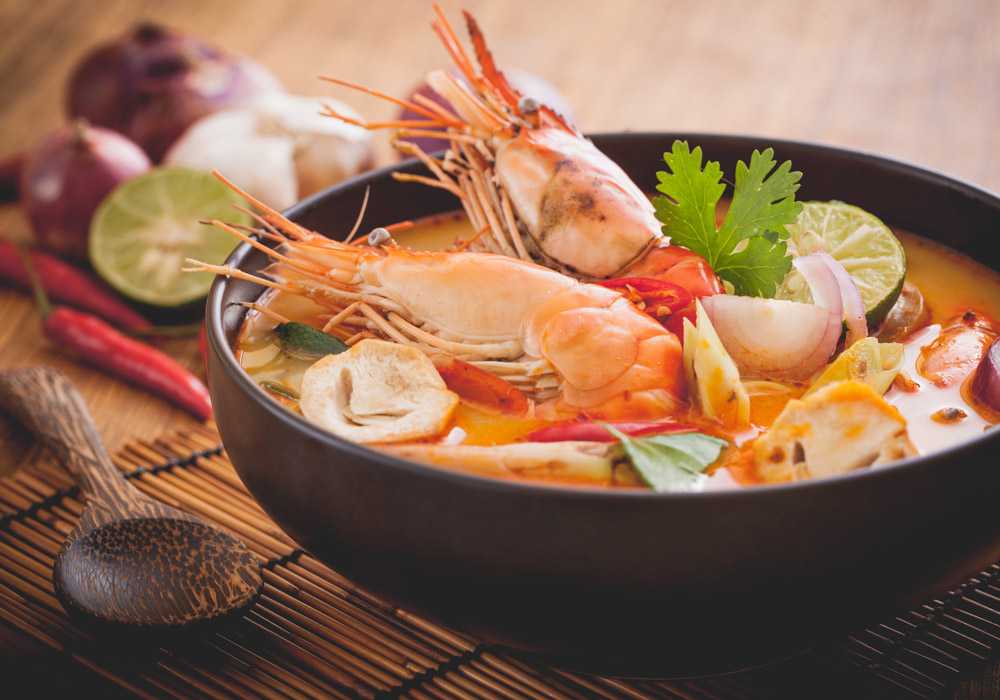 Thai cuisine is very close to Vietnamese people, as evidenced by this Tom Yum specialty soup that has become so familiar. On cold rainy days, there is nothing better than enjoying a bowl of spicy spicy shrimp soup with garlic, chili, lemongrass… delicious with white rice like this.
5. Kebab, Turkey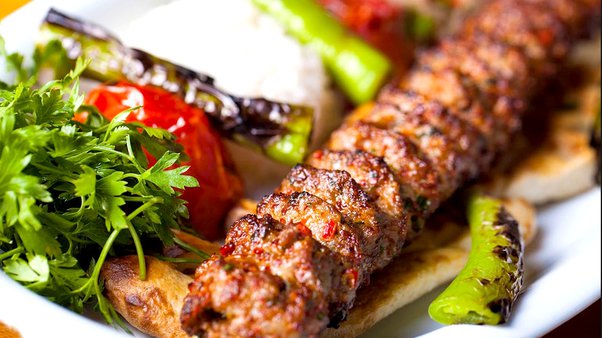 Turkish barbecue consisting of meat or seafood placed on skewers with vegetables, black pepper and garlic, is considered to have an extremely delicious taste, is one of the most popular dishes. must try once in a lifetime.
6. Pho, Vietnam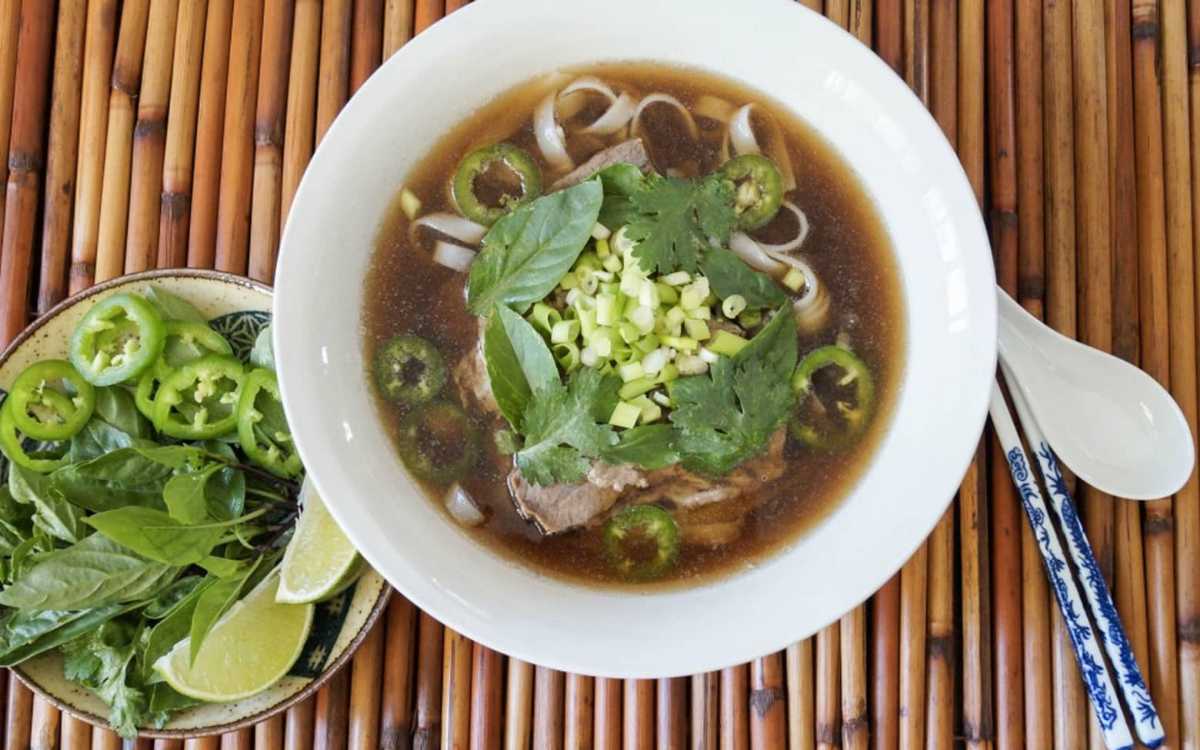 The familiar breakfast dish of many Vietnamese people, even considered the "national soul of the country", has been honored to appear in the list of the most delicious dishes in the world. The sophistication in the method of cooking pho, combining the spices of pho has created a dish that has conquered the most demanding diners, including food critics, famous chefs from all over the world. everywhere.
7. Peking Duck, China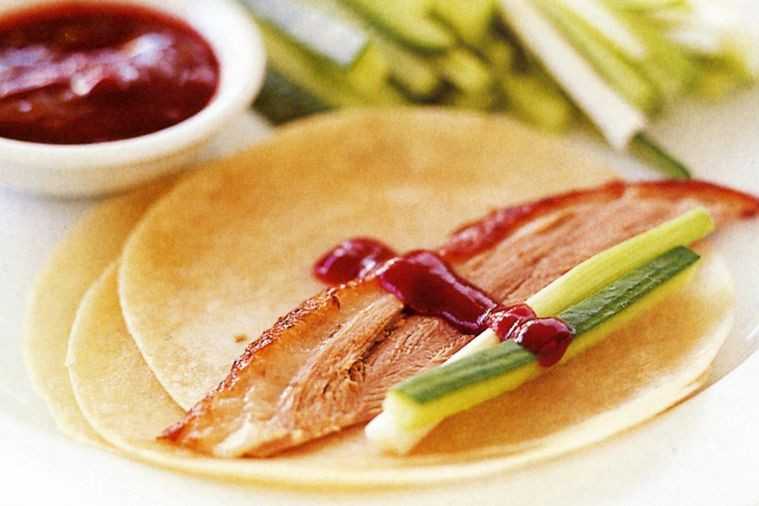 If you have the opportunity to set foot in Beijing – the capital of China, you should definitely taste this famous roast duck. The duck is raised for 60 days, then marinated with spices and then grilled, making its outer skin golden crispy, especially delicious. This dish is served with cucumber, salted onions and dipped with soy sauce.
8. Paella, Spain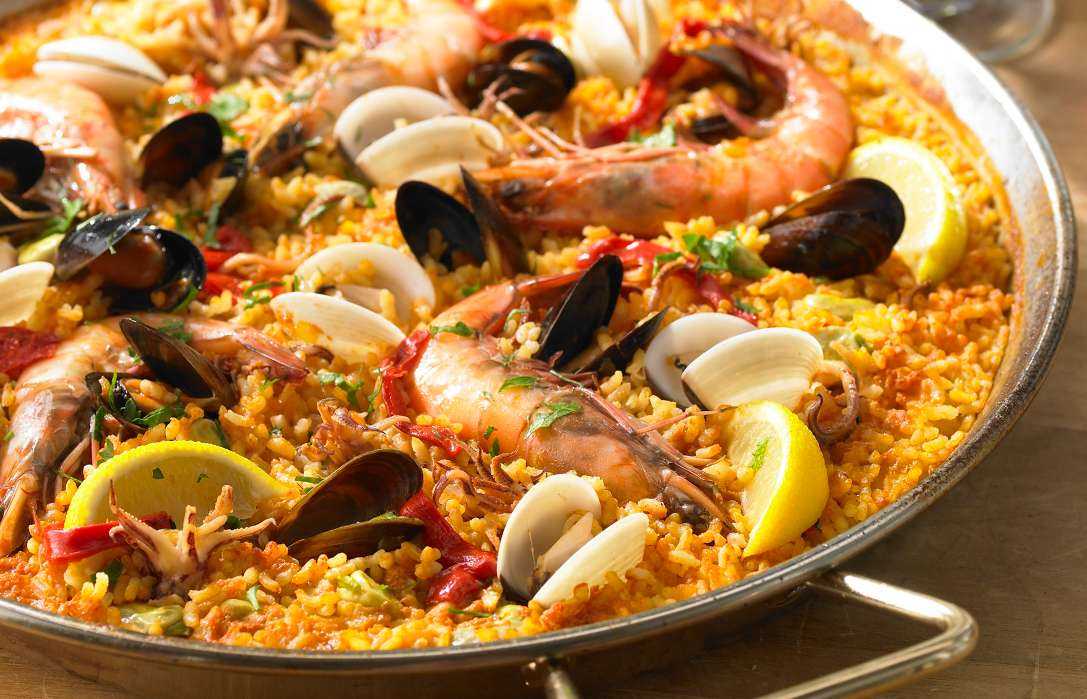 This rice dish originated from Valencia, Spain, with ingredients such as rice, green beans, chicken, or duck meat, even rabbit meat and then roasted with olive oil and some other spices such as rosemary, artiso for example.
9. Steak and kidney pudding, England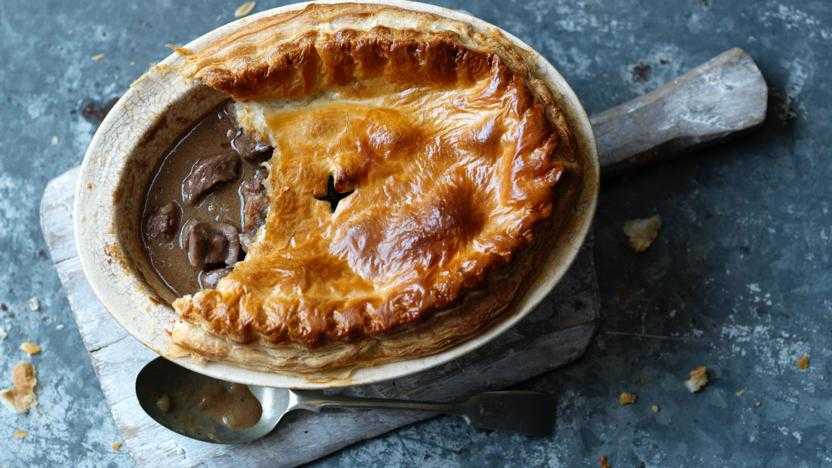 The cake has a rather strange name – steak and kidney pudding is a traditional British staple, in which beef steak and kidney are stuffed in millennial flour and then slowly steamed over a stove. cook. And although the dish is quite expensive, but with its unique taste, it is well worth enjoying at least once.
10. Apfelstrudel, Austria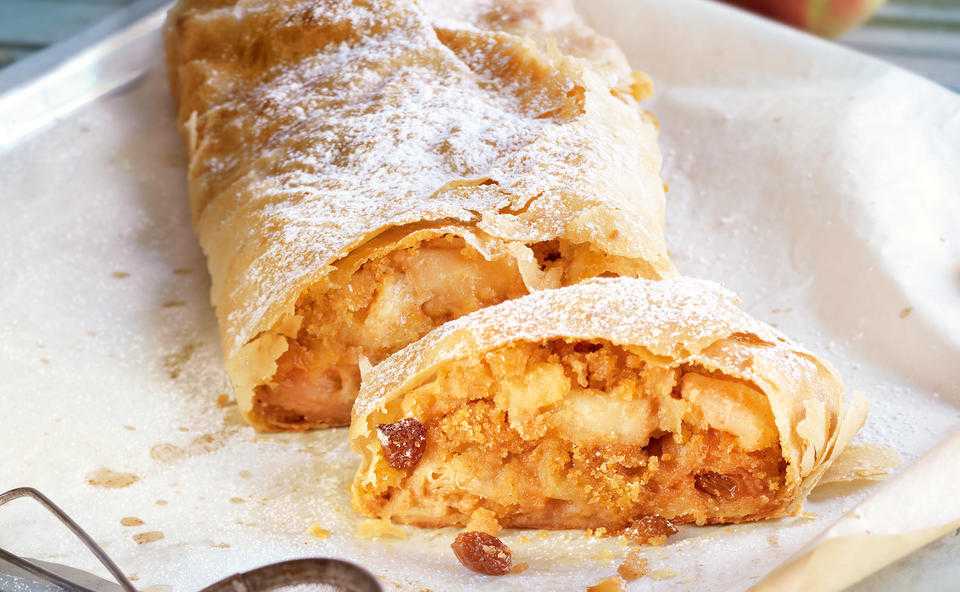 Also known as apple strudel. This is a popular Austrian sweet toast, with a filling that usually includes sliced ​​sweet and sour apples (seedless and peeled), black raisins and breadcrumbs toasted with butter, seasoned with cinnamon and sugar, or served in cafes in Vienna.
11. Thai fried noodles (Pad Thai), Thailand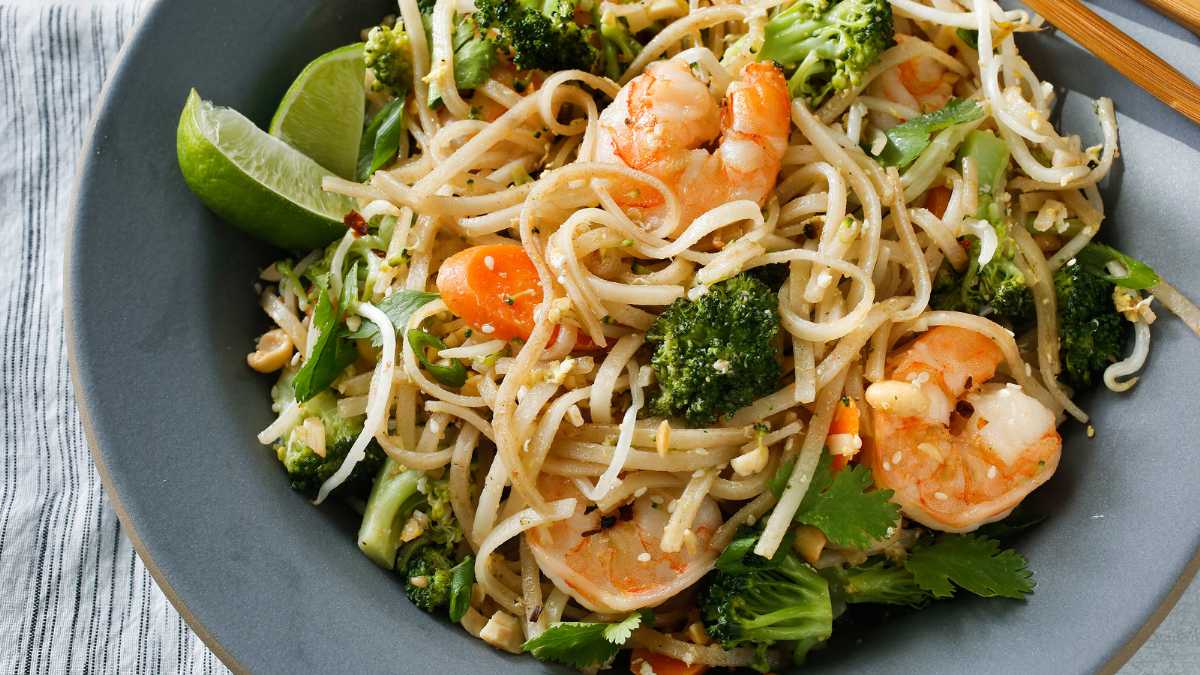 This is a very easy and famous street food in Thailand, a traditional Thai stir-fry dish. The ingredients of the dish include: Stir-fried rice noodles or noodles with eggs and tofu, a little red chili, tamarind powder, fish sauce and jaggery. The pad is mixed with crushed roasted peanuts, fresh or dried shrimp, garlic or shallots. When eating, squeeze a little more lemon to create a sour taste.
12. Goulash stew, Hungary
Goulash is a soup or stew made from beef, or lamb, or pork and vegetables, seasoned with paprika and other seasonings such as celery, carrots, potatoes… cold day. This is a typical Hungarian dish and deserves to be one of the specialties that you cannot ignore.
13. Lasagna, Ý
Lasagna, also known as spaghetti plate, has surpassed pizza to appear first on the list of "the best in the world". Made with meat, pasta, vegetables, tomato sauce and cheese, this pasta dish is loved by diners of all ages.
14. Kimchi, Korea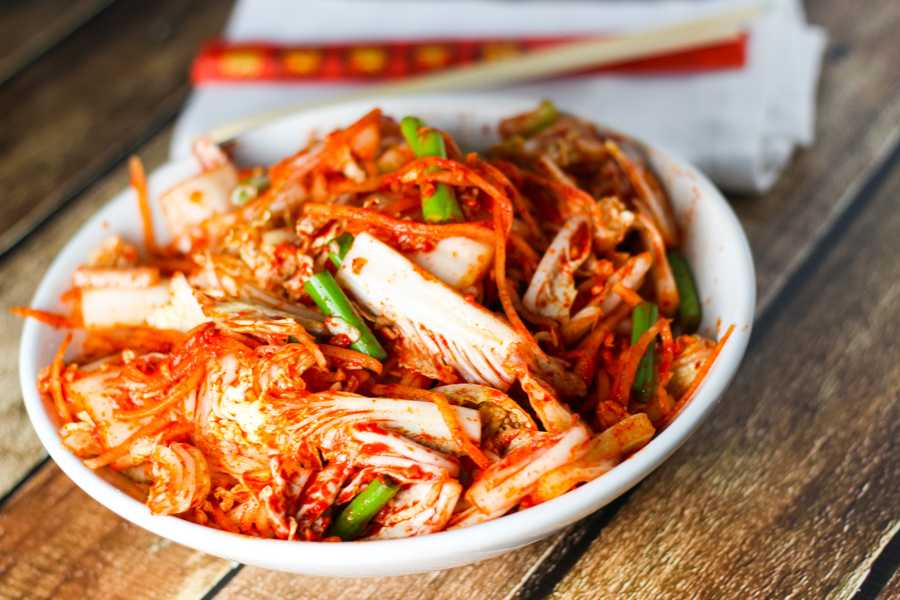 Kimchi is a Korean side dish, made from vegetables that are salted such as cabbage or radish along with chili, garlic, ginger… The sour, spicy, and delicious taste has been attractive. making kimchi go beyond home borders and be loved in many other countries, including Vietnam.
15. Fried chicken, USA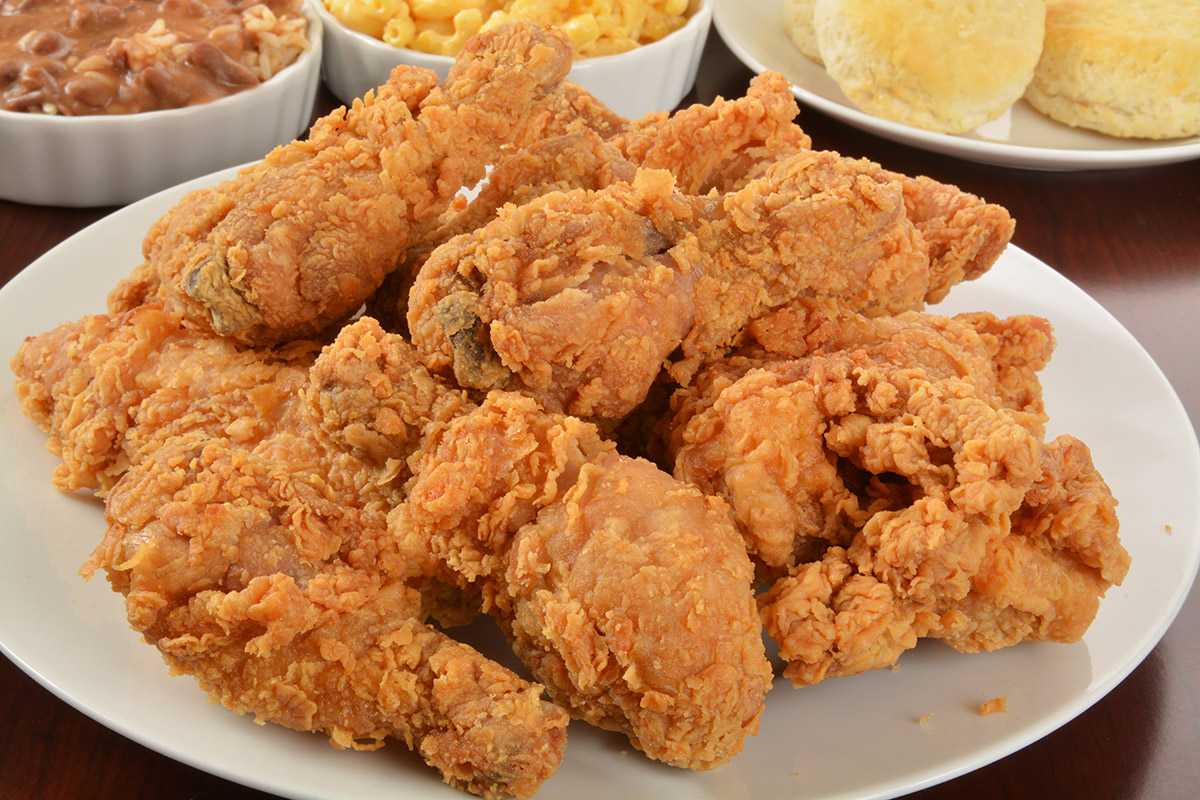 This simple, child-voted snack is also honored to appear on the list of the world's most delicious dishes. The important thing is that because it's so affordable and so popular, you can enjoy it at restaurants anytime, anywhere.
16. Dosa, India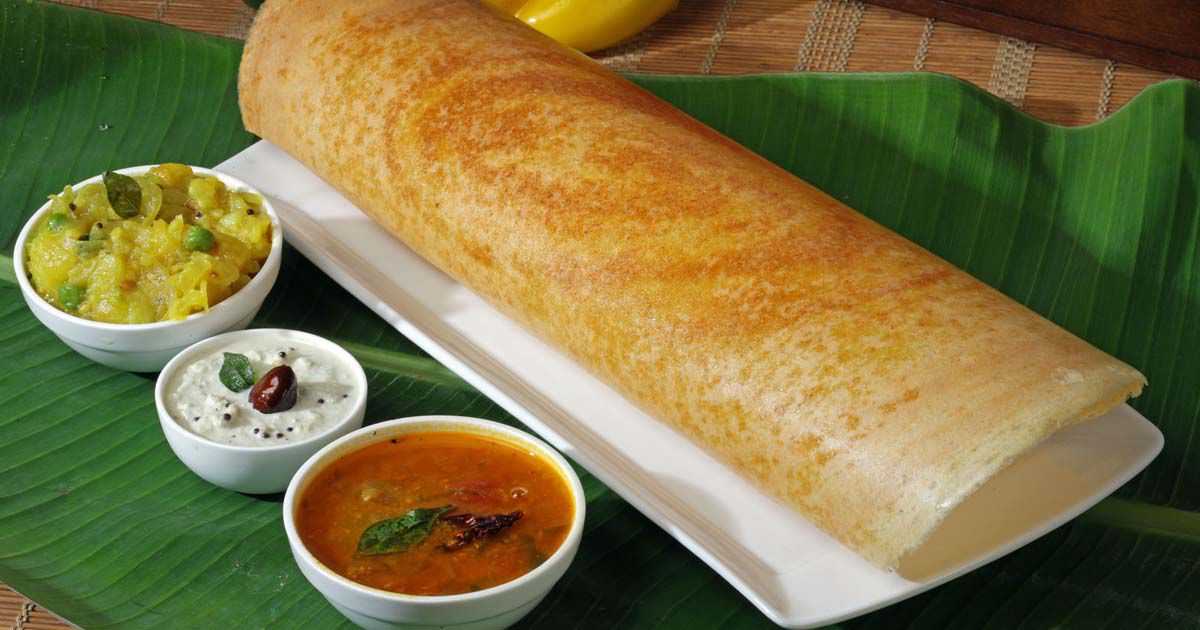 Dosa is a fermented crêpe or pancake made from rice flour and lentils. It is a staple dish in the southern states of India. Like Vietnamese pancakes, Indian Dosa cakes also have a thin crust that is crispy and greasy, inside can be mashed potatoes and dipped with spicy curry.
17. Massaman curry, Thailand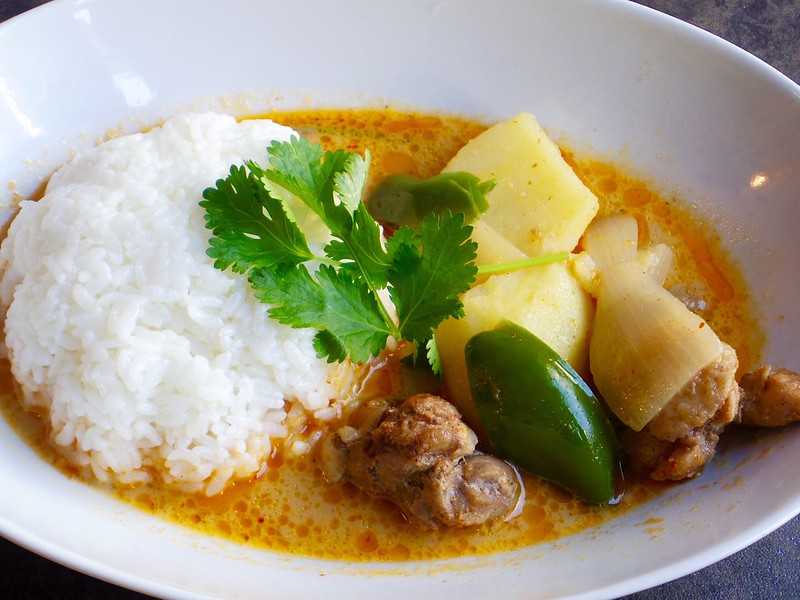 With ingredients such as beef, in addition to duck, tofu, chicken, stewed pork with cinnamon, anise, turmeric, lemongrass… Massaman curry has a pungent flavor, extremely delicious and delicious. leaving an unforgettable aftertaste for the diners.
18. Pizza, Italy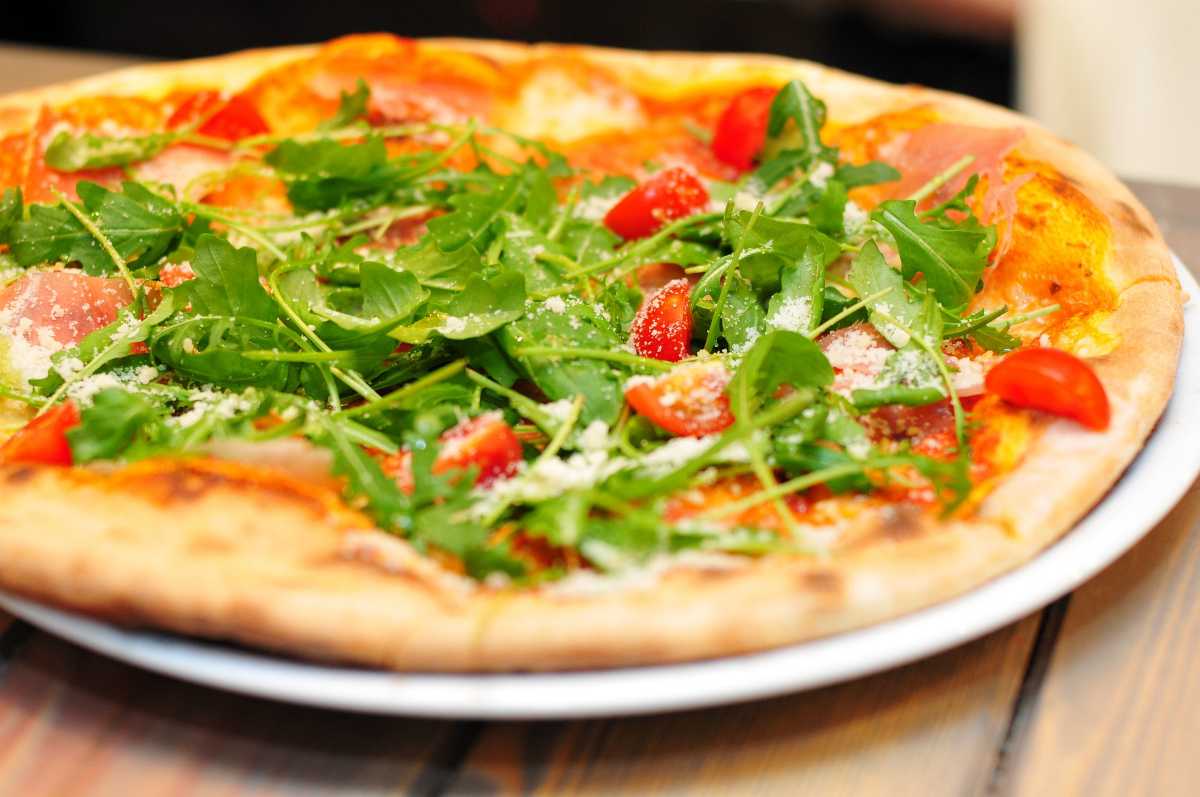 Perhaps today, no one is unaware of pizza – the pride of Italy, especially it is also a favorite fast food of many children. Made from flour with diverse ingredients such as beef, tomatoes, bell peppers, cheese or seafood (depending on the flavors), pizza is quite easy to eat and can conquer many types of diners.
19. Hamburger, Germany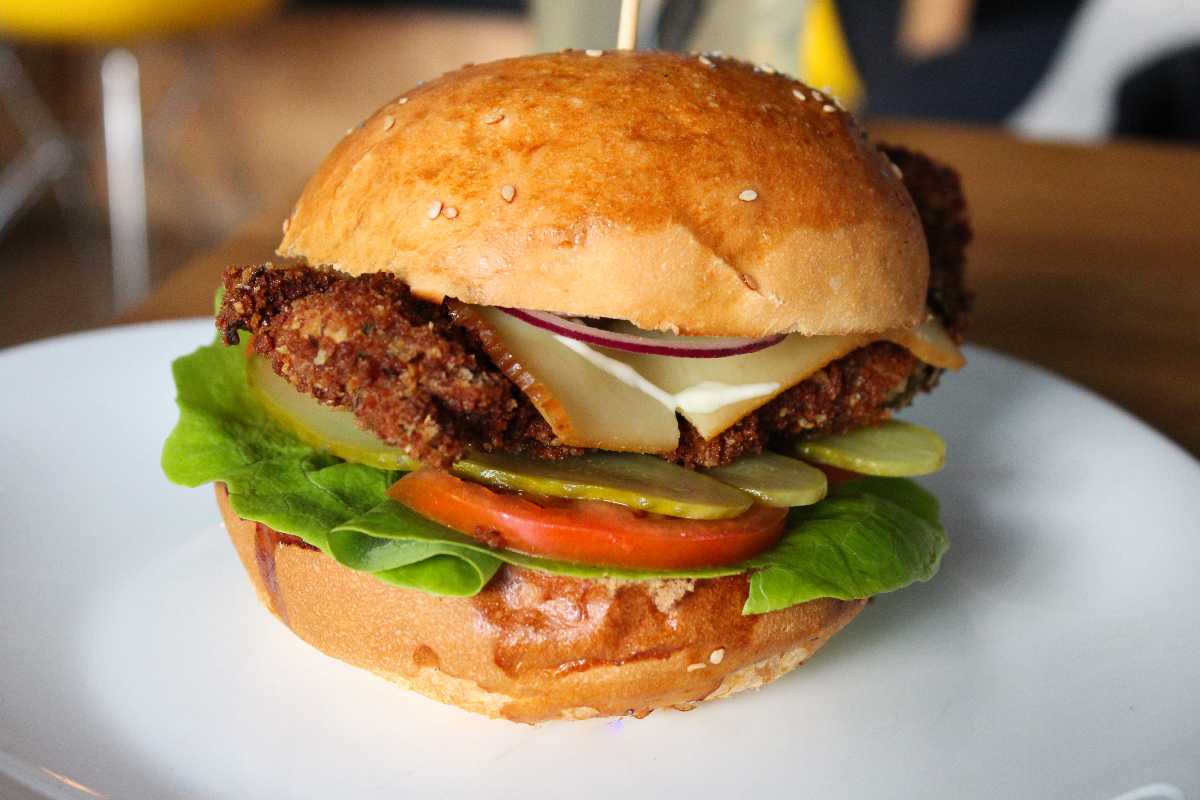 Hamburger is a type of food that consists of ground burgers with some toppings such as tomatoes, cucumbers, lettuce in the middle. Pieces of meat can be grilled, fried, smoked or grilled over an open fire. Hamburger is often eaten with ketchup, mustard or mayonnaise and is a convenient fast food, loved by many young people.
20. Donuts, USA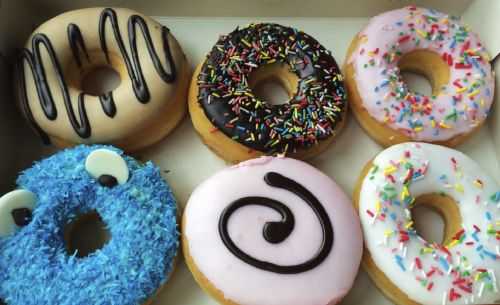 For those who love sweet, it is definitely impossible to ignore the iconic American dish – the donut, also known as bagels. Donuts are fried or baked and topped with sugar or chocolate.
21. Biryani, India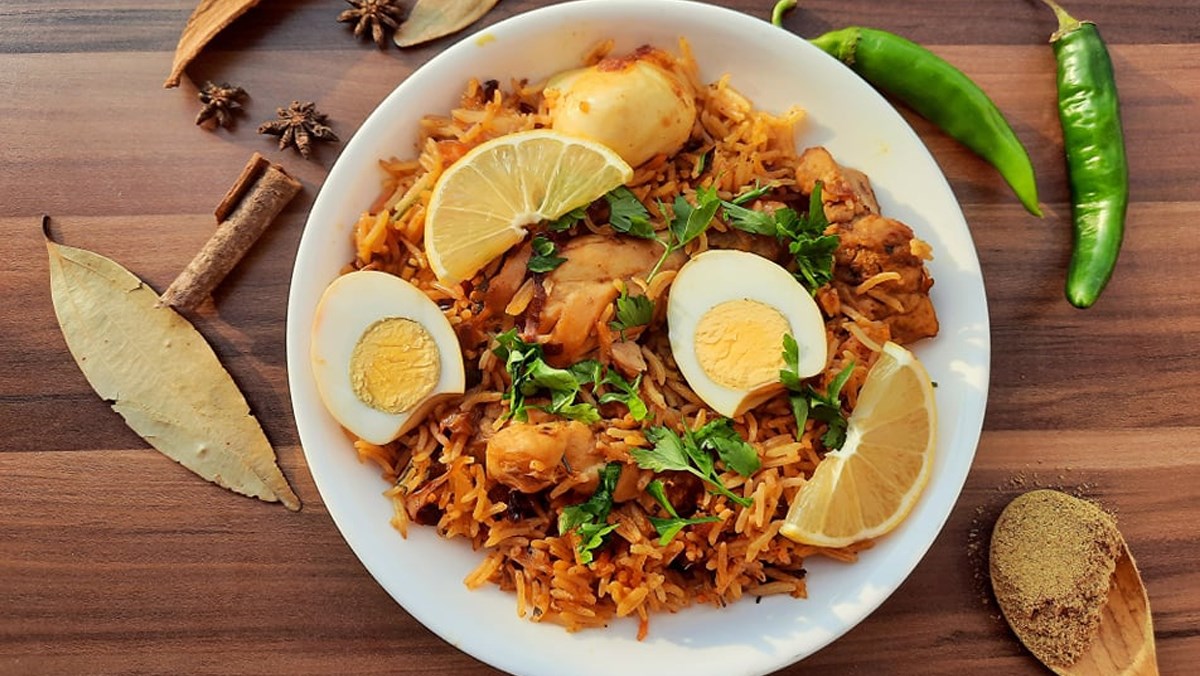 India is a country where food is highly appreciated, as evidenced by some of their dishes making it to this ranking. Biryani is a mixed rice dish originating from the Muslims of the Indian subcontinent, cooked from rice combined with typical Indian spices mixed with chicken, or goat meat, lamb, seafood. such as shrimp, fish, and sometimes in some regions the ingredients may include eggs or vegetables such as potatoes, which are delicious and nutritious.
22. Poutine, Canada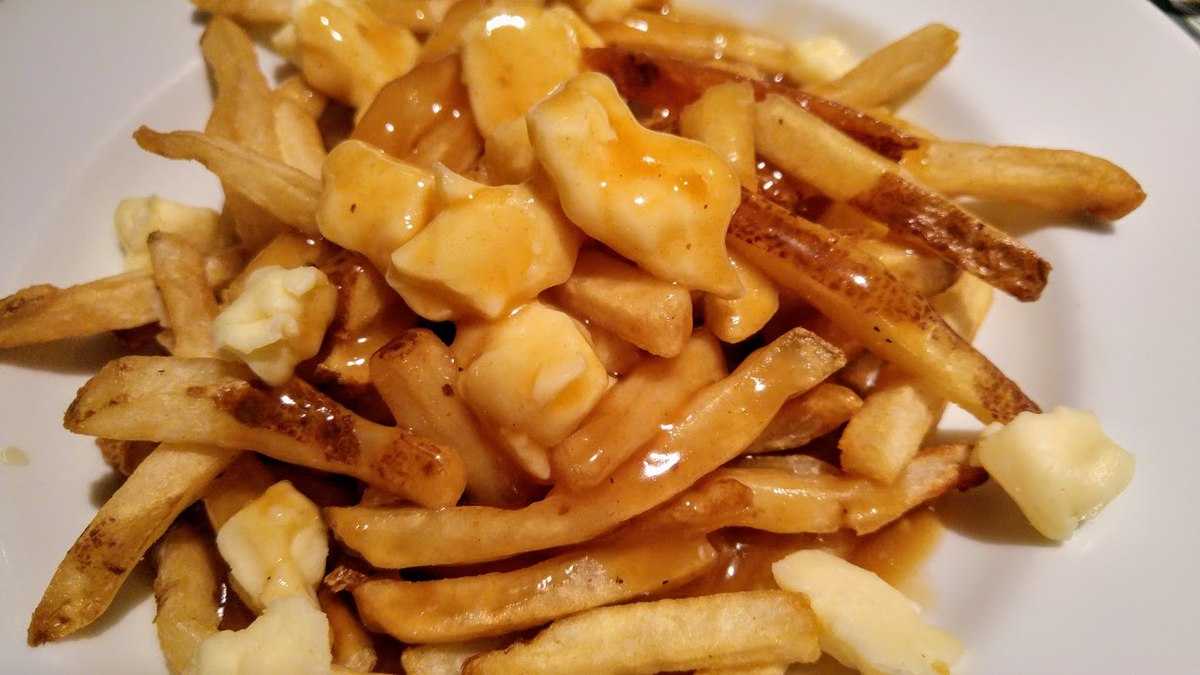 Last on this list is a dish that is both strange and familiar. Poutine is a dish consisting of French fries and cheese balls, topped with brown chicken sauce. This dish originated in the Canadian province of Quebec and appeared a lot in the 1950s.
Theo Holidify
https://soha.vn/22-mon-ngon-nhat-the-gioi-nhat-dinh-phai-thu-1-lan-trong-doi-viet-nam-gop-1-mon-tru-danh-20220716150555649.htm