I'm Lauren, mom!
Lauren Herremans' birth name is Dinh Thi Hong. She was born on January 14, 1996 at Gia Lam Regional General Clinic, Ninh Binh. That is the rare information that remains about Lauren's childhood.
After giving birth to her, her mother left her in the clinic and left. When Lauren was 3 months old, she was adopted by a Belgian family, given a new name and lived a new life.
Lauren said that she received the full love of her Belgian family, cared for and cared for a lot by them. Lauren didn't realize she was different until the year she was in elementary school.
When asked by friends if she was adopted because she realized the difference between her and her family. It was the Belgian parents who gently explained to her. But with that age, Lauren did not have much thought to find her mother again.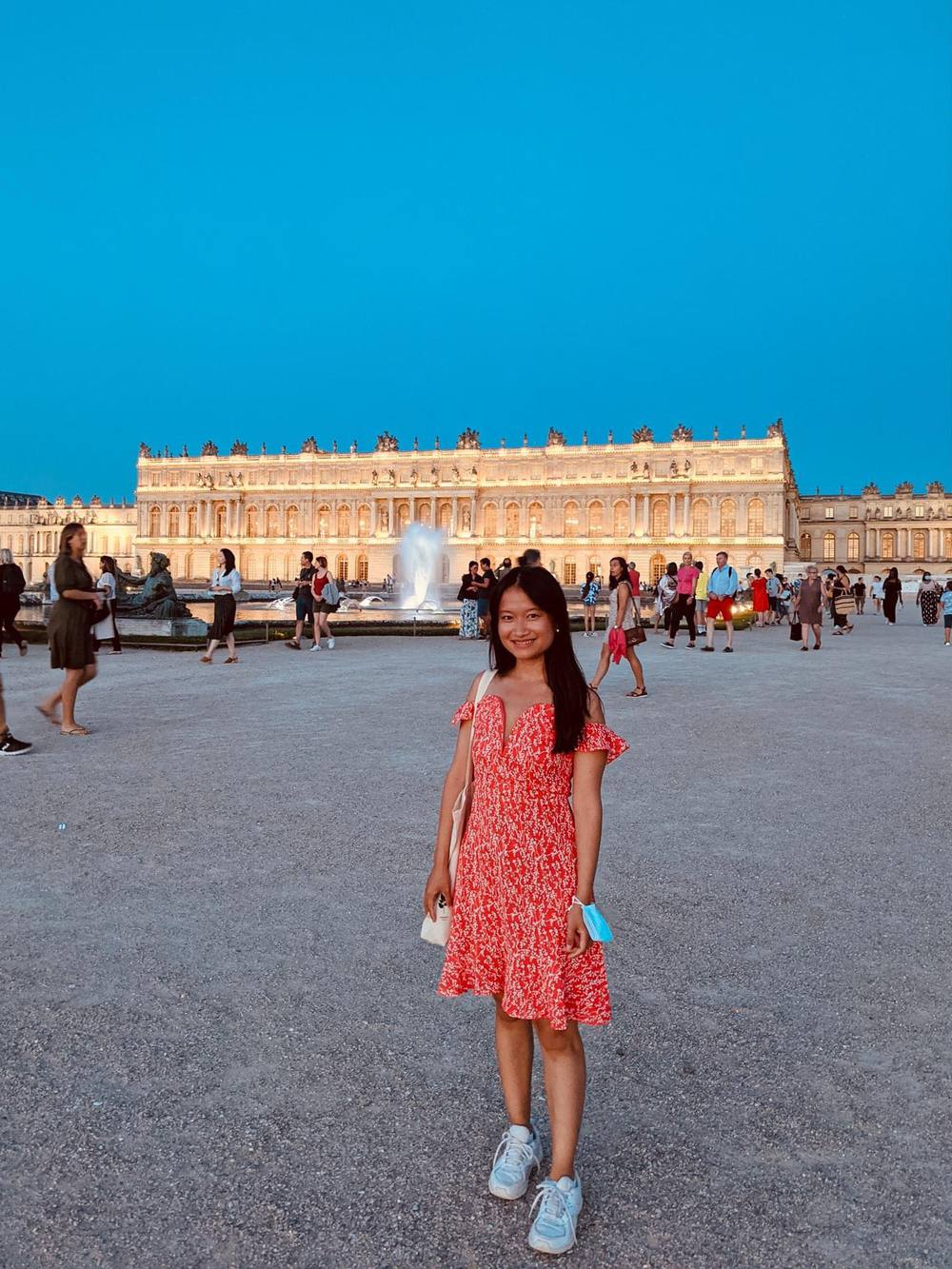 The 26-year-old girl is still struggling to find her mother
Until she became a teenager, in a Religion class, when asked about the traits inherited from her parents, Lauren suddenly hesitated. She said, in her head at that time, there were many questions such as: Who am I like? From whom did I inherit talents such as singing and drawing? Finally, Lauren burst into tears.
Lauren confided: "I wanted to find the answer. Not only out of curiosity, but also to understand, move on, accept and heal from this painful wound." Her biological mother is a part of Lauren's life and she said she wants to learn about herself, learn about this mother and just know that she is healthy and happy.
The journey to find her biological mother was not easy. Lauren finds it very difficult to tell her current family that she is looking for her biological mother.
She confided: "Adopted parents are often afraid of losing their heavenly position when their children look for their biological mother. People often judge people like me as ungrateful and bad when their adoptive parents have devoted themselves to me. Even so, I'm still looking for my biological mother. I'm different, I love and appreciate my current parents, but I still want to find my biological mother."
Belgian adoptive parents have helped Lauren a lot on her journey to find her biological mother. According to the documents that Lauren's adoptive parents still keep, her biological mother's name is Dinh Thi Phuc. At the time of Lauren's birth, Mrs. Phuc was 20 years old and unmarried. At birth, Lauren weighed 2kg, had breathing problems and the hospital intubated her.
By the end of 2018, Lauren decided to return to Vietnam to find her mother. She posted an article asking for help on her personal page and was widely spread and shared by the online community. From here, Lauren's journey to find her mother really begins.
Journey to find mother
In Vietnam, Lauren went to the clinic where she was born in Ninh Binh province to find out. However, the doctor on duty that year died, only the midwife who gave birth to her was still alive, but the information the midwife still remembers is scant. Lauren continued to visit Loi village (Ninh Binh) with the desire to find more information about her mother, but was unsuccessful.
She decided to send her DNA to the DNA Gentis lab in Hanoi so that potential families could test her even when she was not in Vietnam. Lauren did a total of 5 tests with 5 families, but the results were all negative.
She said that she and those families all had high hopes for the tests, and were both disappointed and heartbroken…
More than 4 years of searching for her mother, the results Lauren received are still not positive. Talking about this, she said from the beginning she always told herself: The day I died and thinking back on my life, I don't want to endure the feeling that I didn't try hard enough to find my mother.
"I'll do my best to do whatever it takes to find my mother. I always need to hope, especially because I'm young. Every year as I get older, my biological mother ages, the body gets older. The chance to find her is also less and less…", she said.
Lauren is always in a state of not giving up and looking forward to the day she sees her mother again. She shared that the moment she met her mother, there would be no words to describe it. Will she and her mother be shocked to see each other, relieved when the search stops, joy at finding her mother back, or will they both grieve?
The only plan Lauren had with her mother was to get to know her and do simple things together like grocery shopping and cooking.
That alone was enough to make Lauren happy. Lauren also has her own fantasies about this biological mother. She considers her to be a small but courageous woman with brown eyes and long black hair who is kind, generous, caring and very creative.
"My gut feeling often tells me that I look like my mother and therefore I believe she is like that," Lauren confided.
Lauren, or Hong, has always wanted to send her mother these words: "Mom, I hope that this search will end soon, I will have a place to forgive, love, and rest in peace. If you read this article. write this, contact me or let me know where you are. I hope you will recognize me through all the clues posted. I wish you well and happy life. I will always love you."
https://soha.vn/co-gai-nguoi-bi-goc-viet-26-tuoi-dau-dau-tim-me-con-chi-mong-me-song-tot-va-hanh-phuc-20220624101129385.htm