Recently, Hoang Duc Dung, a 12th grade student at Le Quy Don High School for the Gifted (Quang Tri), excellently won a scholarship worth 90% of Business Administration (equivalent to 2.9 billion/4 academic year). ) at VinUni University (VinUniversity). It can be said that this is a dream school of many students not only because of its advanced facilities, but also the values ​​that this elite university brings.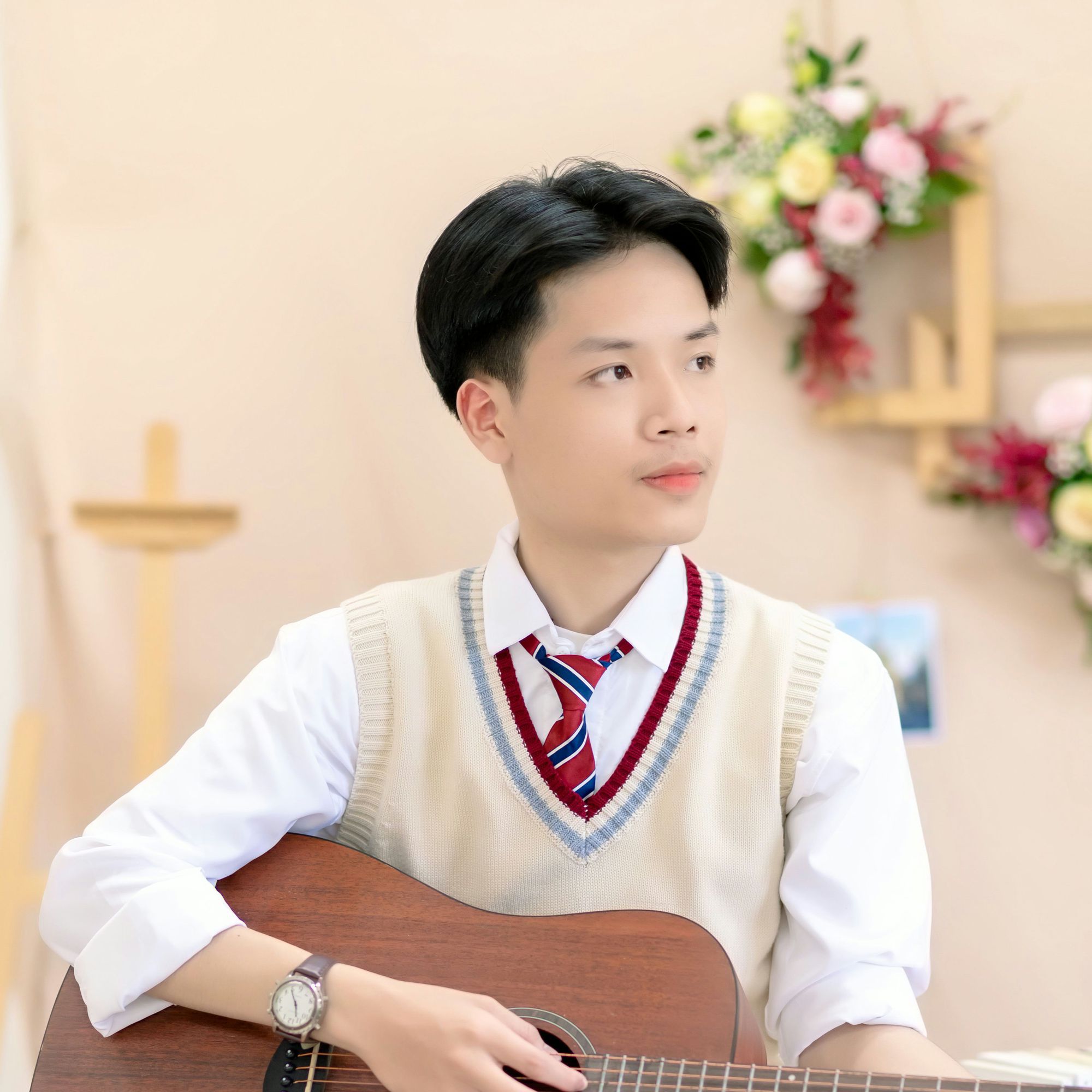 Hoang Duc Dung
Born in 2004
Bronze Medal in English over the Internet Nationwide in the academic year 2020-2021

First prize in English speech at provincial level for the school year 2020-2021

Second prize for excellent English students at the provincial level in the school year 2021-2022

Top 25 students honored in the National Internet English Contest for the school year 2021-2022
Almost missed the opportunity to enroll in VinUni, only had 1 month to prepare but still "hold" a 90% scholarship
Winning a scholarship at VinUni is a turning point in the life of this male student born in 2004. But few people know that Dung's original goal was not VinUni but to study abroad in the US. However, because he was the only child in the family, his parents did not want Duc Dung to go to a place half a world away.
However, the desire to study abroad in his friend was too great, so Dung still decided to "hunt" for scholarships. After "applying" to a number of schools in the US, Dung only received financial support, because his parents had to work hard, so he changed his initial orientation and studied at an international school in the country instead. for going abroad.
At first, Duc Dung couldn't help feeling bored because he couldn't meet his own expectations, but after receiving encouragement from a relative who studied at VinUni, the male student realized that this was a Good environment by many good people to study. Because of that, Duc Dung was more confident with his choice of studying at VinUni.
Sharing about the reason for choosing Business Administration major, he expressed: "Because I am business-oriented and have tried my hand at business since I was young, I have a lot of experience and really understand the industry. I see it as my strength, so I chose."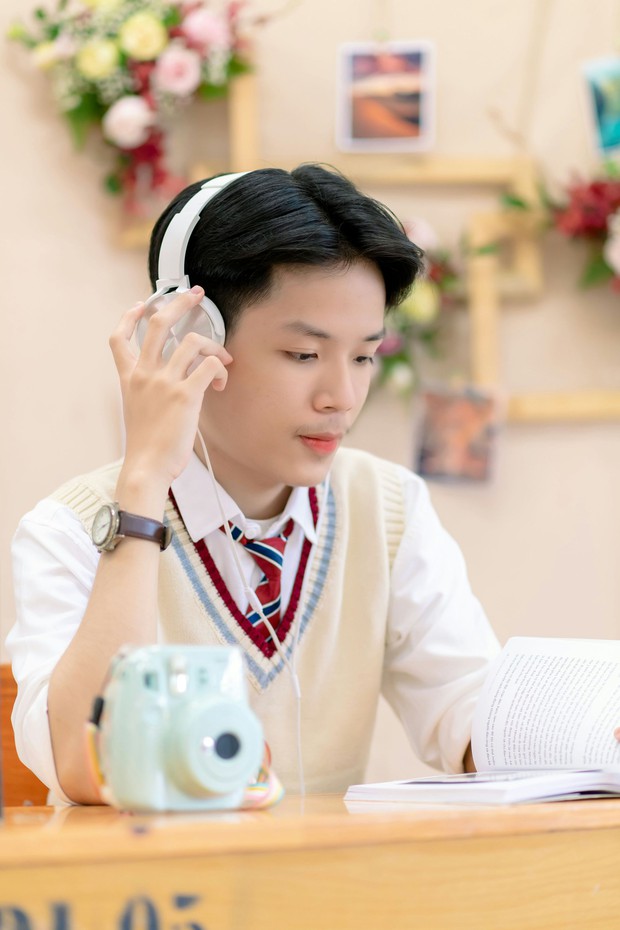 After considering, Duc Dung was more confident with his choice
A friend who almost missed the opportunity to apply for a scholarship at VinUni because he forgot the deadline and had to apply at the last minute before the application deadline. Fortunately, Dung was still in time to apply, even though the preparation time was only 1 month. Being cornered and everything seems to be out of control, but in difficult times like that, Dung always has the support of his parents. The male student and his parents discussed a "strategy" to be able to win a scholarship at VinUni.
"My parents helped me a lot in the admissions process, together with essay ideas, summarizing all certificates of merit and certificates. That short month seemed impossible, but with the contribution of Mr. Parents again become possible"the male student shared.
Thanks to that contribution, Dung excellently won a 90% scholarship in Business Administration of VinUni. When it comes to that journey, he feels most proud of his essay because he has spread the values ​​he wants to everyone.
The excellent essay made the judges praise all the words
Because he had planned to study abroad in advance, Duc Dung once prepared an essay for himself. However, when faced with a great opportunity to study at VinUni, he could not stay the same, but had to cut, repair, add or subtract countless times to be able to complete the essay as at the time. current point. After many edits, the male student's essay " caught the eye" of the judges. Thanks to that, Duc Dung was recruited directly into the interview round of the school.
Duc Dung said his essay was inspired by the club he founded: "Clay Flowers". For those who don't know, "Clay Flowers" is a charity club founded by Dung with the desire to help people with disabilities have a better life by selling their handmade products.
Following that flow, in the essay, the male student clearly showed his personality, activities, challenges and difficulties at the beginning of the club's establishment and the successes achieved. In addition, he also shared a message about the meaning of giving disabled children the opportunity to guide their careers and trade in environmentally friendly products. Finally, in the essay, he expressed his ambition and dedication after becoming a new student of VinUni.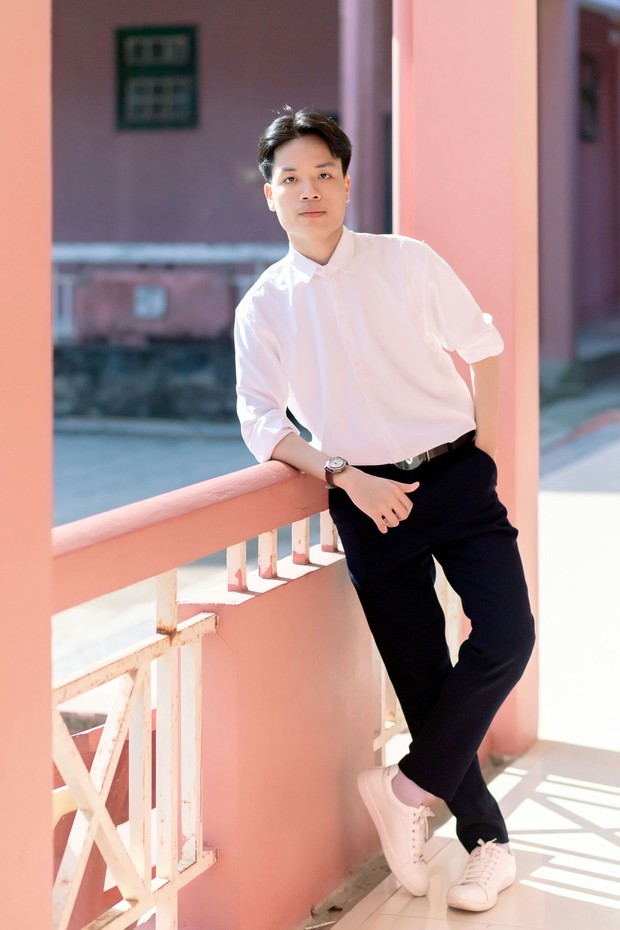 The male student's essay " caught the eye" of the judges
After the application review round, he only had 1 day to prepare for the interview round. Instead of feeling stressed, Duc Dung always creates for himself a feeling of comfort so that he can transmit positive energy to the judges.
"Before the interview, I researched very carefully the characteristics of my industry, job opportunities and the required qualities of a 'businessman' (entrepreneur) to see if I was really suitable. In addition, I want to ask the school about the opportunities when entering the school, express my desire to contribute and bring innovation and creativity to VinUni.
As for the English part, since I'm a genuine English major, I'm not too worried about this. I just focus on adding emphasis and charisma so that I can best convey my message to the judges."the male student said.
Having completed all the processes in applying for a scholarship, Duc Dung comes to the stage of waiting for the admission notice from the school. Unlike people who get results quite quickly (usually 2 weeks), Duc Dung has to wait up to 45 days to receive the good news. During that time, there was not a day that he didn't worry, but in the end luck came to this talented male student.
The 18-year-old boy and his journey to spread the story of children with disabilities to everyone
Since high school, Duc Dung has participated in many extracurricular activities. So, when he was asked in the essay to share an activity that had a strong impact on him, he did not have too much difficulty. WOMENI am determined not to write about things that are too macro and sublime, but just the simplest and most honest so that the heart can touch the heart. Therefore, the boy selected the event of founding the club "Clay Flowers" to include in his essay.
From an early age, Duc Dung followed his mother to a school for disabled children, where his mother worked. Here, he noticed that the children were very talented. They can draw, embroider, sew very beautifully and skillfully. Not only that, he also learned a special sign language to be able to communicate with children. Dung kept growing up with such love for the little ones here.
On one occasion, a male student asked himself: "The kids here are so talented and energetic, why don't I do something to help them?"the question as a "push" prompted the male student to establish the Clay Flowers Club to promote clay flower products made by people with disabilities, partly to help them make ends meet.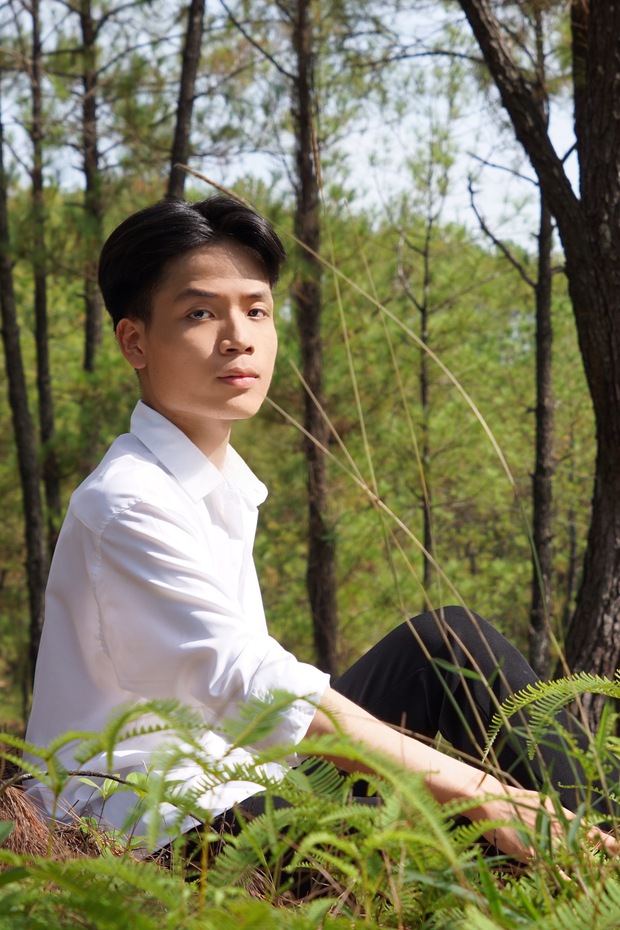 Duc Dung always wants to do good things for children with disabilities
At the beginning of its establishment, the project encountered many difficulties: "At first, a lot of people asked to buy these flowers to support people with disabilities. However, in the long run, the project could not retain customers because there was no effective marketing strategy, as well as the level of customer satisfaction. The price is too high, but the product's results are not commensurate.".
So Duc Dung sat back and considered the project from beginning to end. Duc Dung actively coordinated with the Marketing team to meet customers directly and introduce the process of creating products for people with disabilities, about the environmental friendliness of the product. Besides, Duc Dung also helps blind students in learning English as well as bringing art to the center to entertain them after school.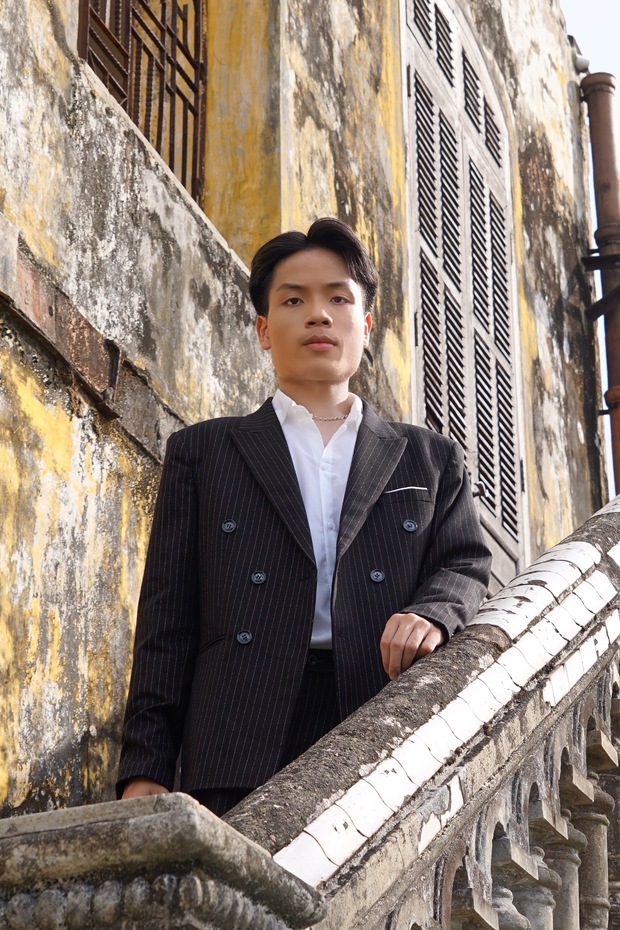 All of Duc Dung's efforts have finally paid off
"I have witnessed many unfortunate lives from volunteering trips near and far. Therefore, I feel the need to help them with my own strength. And when I participate in helping, I feel very comfortable. roof, find joy, find motivation to try as well as train myself a lot of skills. Seeing the happiness on the faces of the children makes me very happy."the male student confided.
In the future, Duc Dung wants to become an entrepreneur so that he can open quality training and career schools for students in disadvantaged areas or children with disabilities. In addition, Duc Dung also wants to open a lot of free quality English classes in rural areas so that the children can equip themselves with a new skill, which will be more helpful to find a stable job in the future. Moreover, the male student also intends to spread the activities of making environmentally friendly handmade items of children in schools for Children with Disabilities to many organizations and seminars in the hope that they will have a great time. have a higher position in society, have their own voice and give strength to the younger generation.
Photo: NVCC
https://kenh14.vn/nam-sinh-2k4-thanh-cong-giat-hoc-bong-24-ty-cua-vinuni-chi-sau-1-thang-chuan-bi-bai-luan-ve-tre-em-khuyet-tat-gay-xuc-dong-manh-20220717144243547.chn