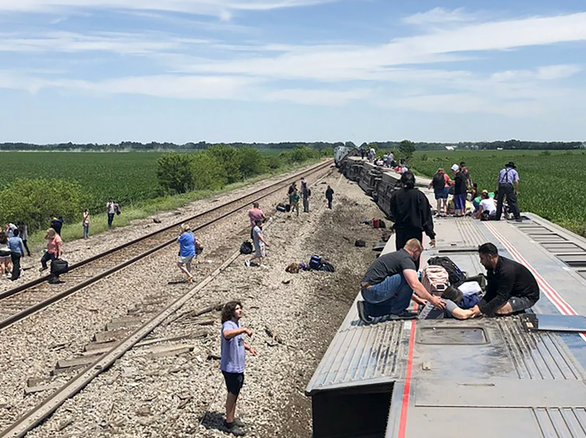 The train from Los Angeles to Chicago crashed and derailed near Mendon, Missouri – Screenshot: AP
According to AFP news agency, seven out of eight cars of the Amtrak train traveling from Los Angeles to Chicago were involved in an accident and derailed. The train hit a truck at a railroad crossing near the city of Mendon, Missouri.
At a press conference after the June 27 crash, Justin Dunn, a spokesman for the Missouri State Highway Patrol, said: "The investigation into the cause of the accident is in the early stages and has not been established yet. specific information at this time". He confirmed three people died and more than 200 were injured.
The train carried more than 200 passengers and 12 other crew members. The intersection where the accident happened had no lights or electronic controls to attract attention.
Photos on social media of train commuters at the scene showed the carriages overturned in the middle of a cornfield. Many passengers had to climb out of windows and doors to get out.
Grandma Dax McDonald wrote on Twitter: "The train I was on derailed while heading to the state Iowa, section near Mendon of Missouri".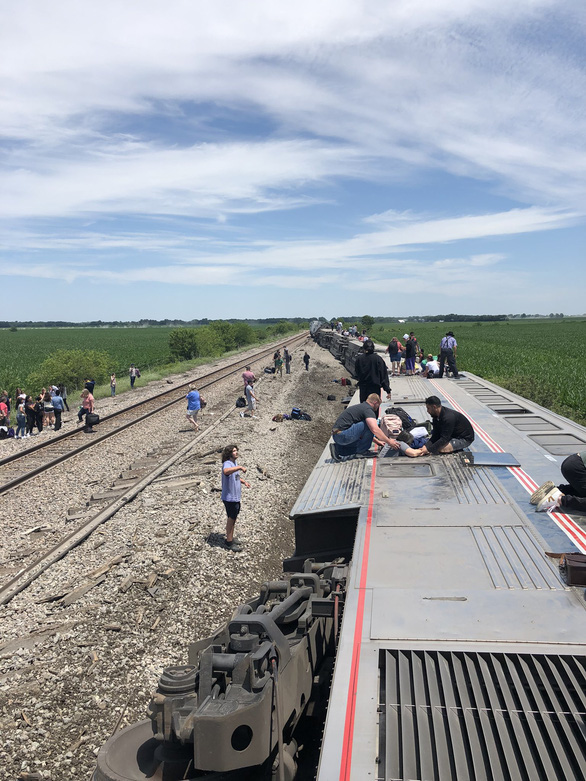 The image of the train derailed was taken by Mrs. Dax McDonald and posted on Twitter
A day earlier, another train operated by the Amtrak Company also collided with a passenger car at an intersection in California, killing three people.