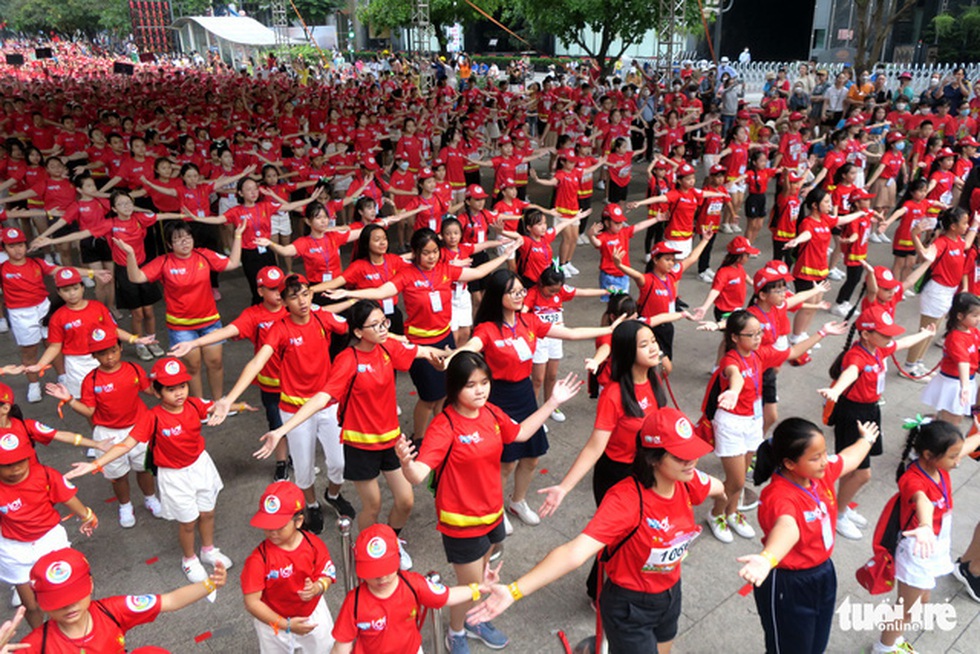 The flashmob performance set a Vietnamese record at Nguyen Hue pedestrian street – Photo: TTD
The performance was jointly organized by the Central Team Council and registered to set a Vietnam Record with the theme "Vietnamese children and LOF KUN celebrate the Union Congress".
This is also considered a special gift for children across the country to welcome the Congress of Youth Unions at all levels, towards the 12th National Congress of Ho Chi Minh Communist Youth Union, term 2022 – 2027.
Dressed in red T-shirts and white pleated skirts, a lineup of 3,000 children brought a flashmob performance to the audience and stirred up the whole space of Nguyen Hue pedestrian street at 7am.
The program is within the framework of the 7th National Children's House Festival, taking place from 4 to 6 August with a series of interesting and useful activities such as English speaking contest, robot assembly contest, rubric contest, and contest. painting.
Yesterday, 5-8, the children also had the opportunity to compete in skills through two contests of performing arts and leading a good team with many challenges in many fields such as deciphering secret letters, reading books, doing things. poem…
Vu Linh Phuong, a 9th grader at Vinh Yen Secondary School, Vinh Phuc province, shared: "I feel very happy and healthy when I can participate in the flashmob. We practiced for about a month to get the same performance. like today".
Along with the flashmob performance, the children also participated The running tournament is one of the activities aimed at sports training and health promotion within the framework of the festival.
On this occasion, the Organizing Committee of the 7th National Children's House Festival in 2022 praised 20 units with a large number of children participating and the best quality of flashmob performances.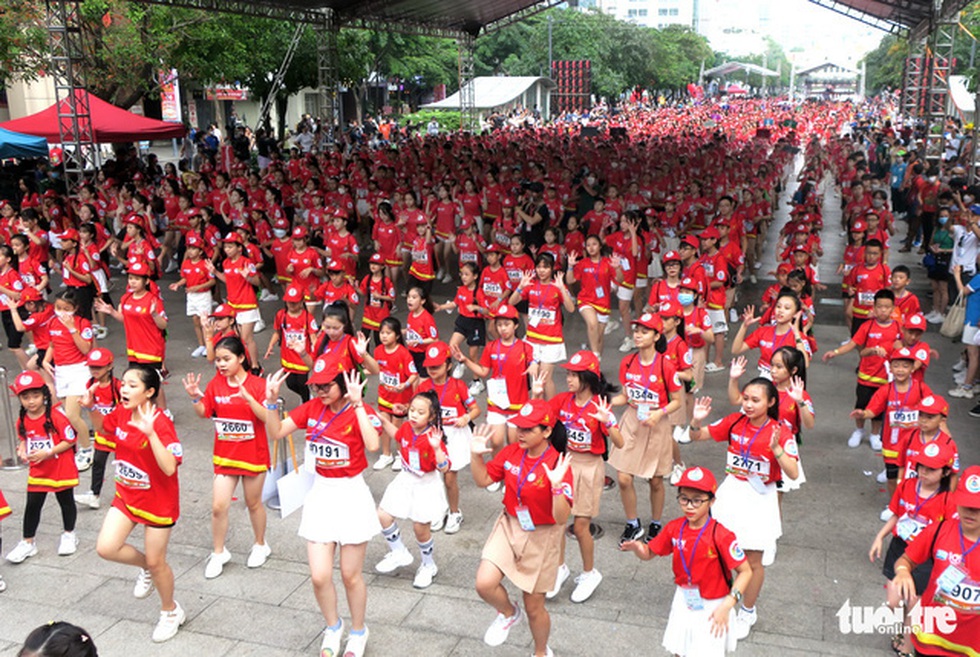 Dressed in red T-shirts and white pleated skirts, a lineup of 3,000 children brought a flashmob performance to the audience – Photo: TTD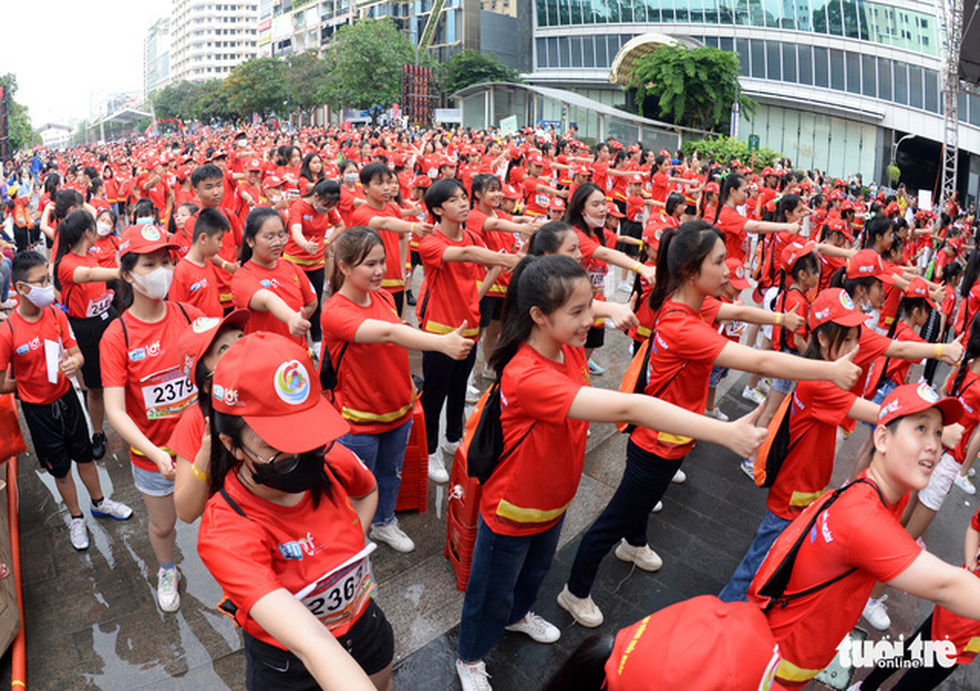 Competitors are preparing to participate in the Lof Kun Happy Run – Photo: TTD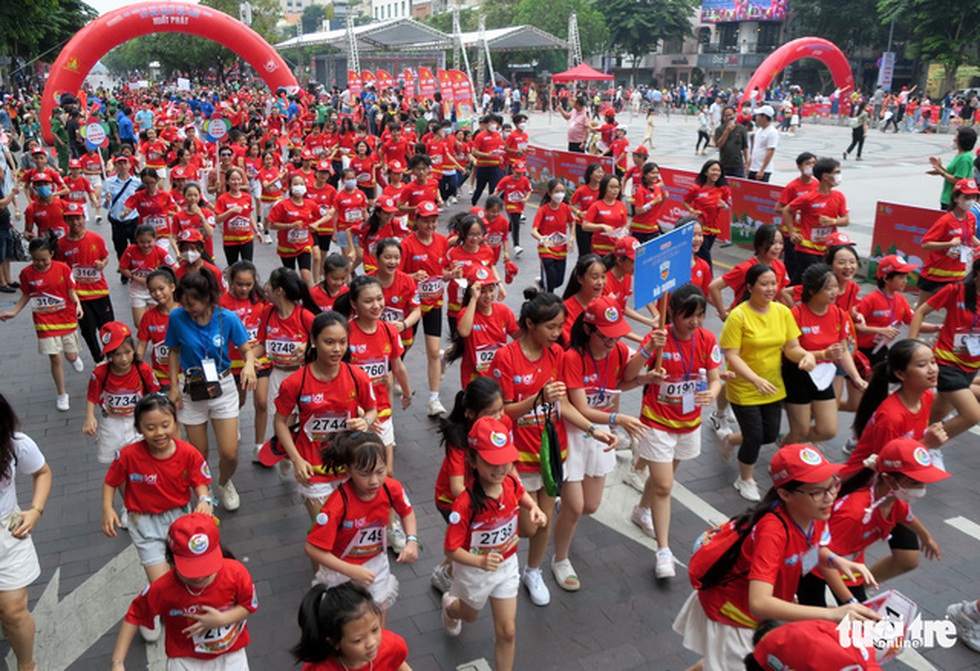 Children's House of Hai Duong province with a running group in the Northern Delta on the track – Photo: TTD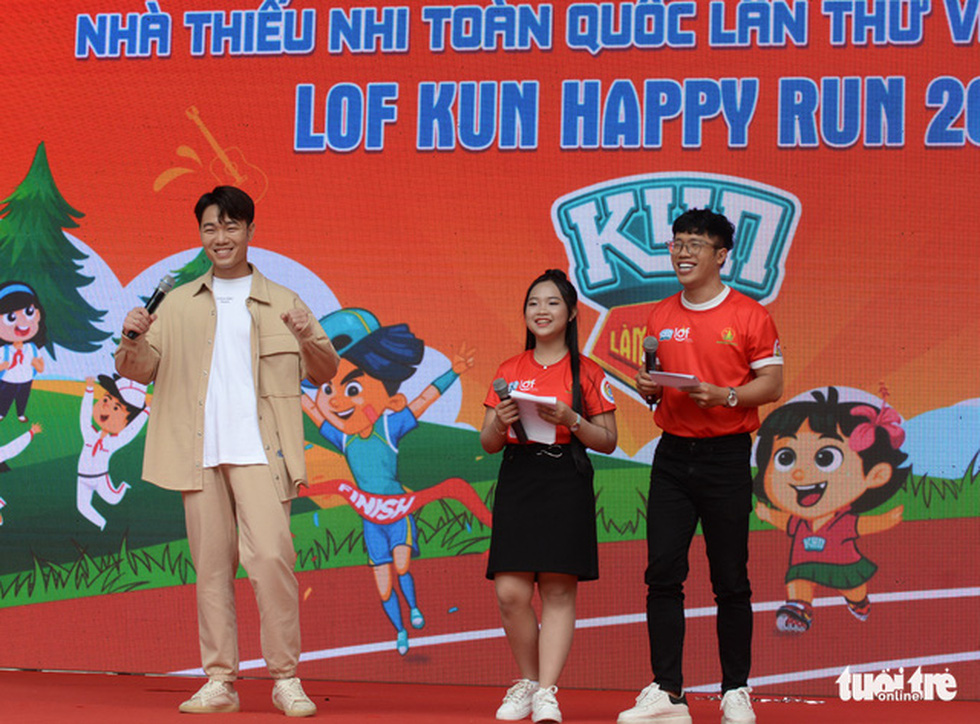 Xuan Truong and his friends participated in the running tournament – Photo: TTD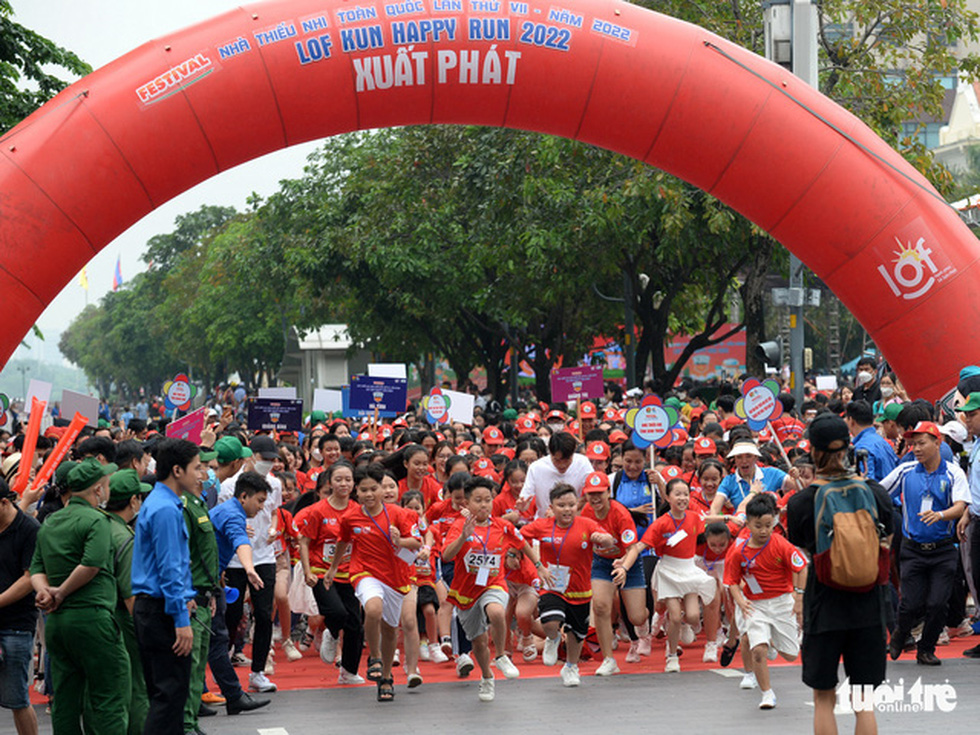 The running tournament is one of the activities aimed at sports training and health promotion within the framework of the festival – Photo: TTD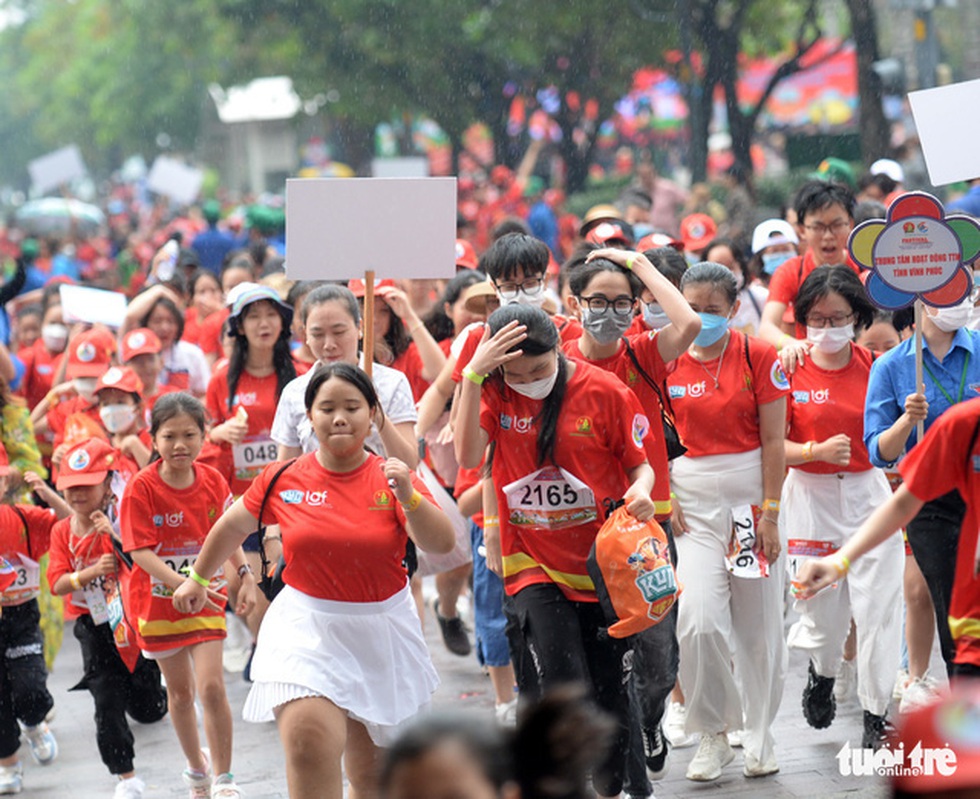 Children's house in Vinh Phuc province joined the children in the Northern Delta in the 3rd run, when it started to rain – Photo: TTD