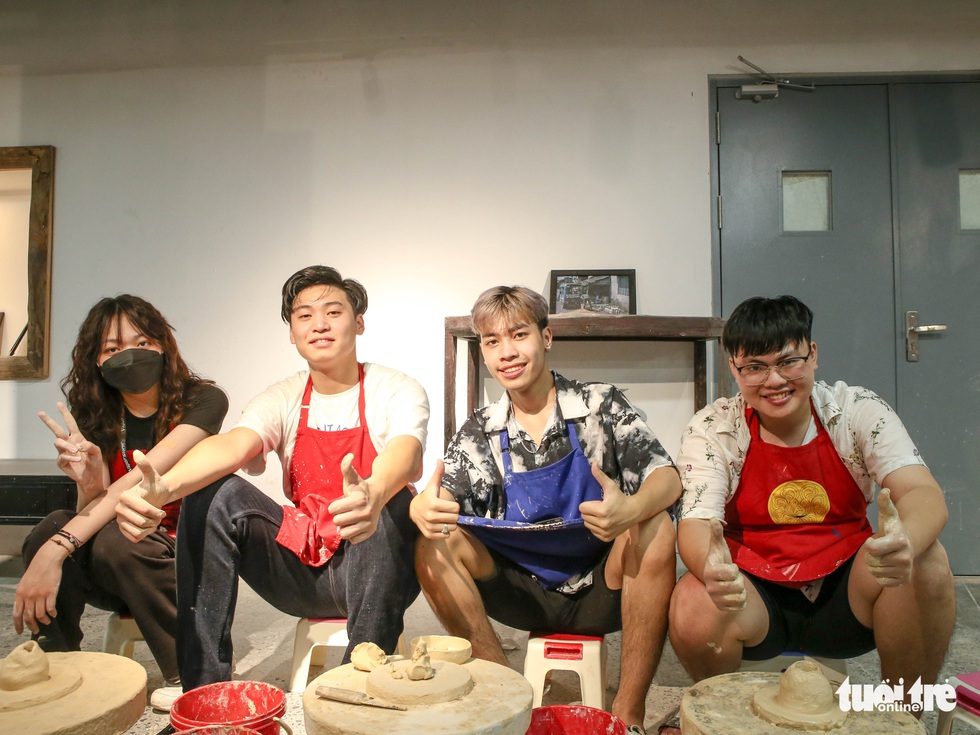 Doan Hai Minh, Nguyen Ha Khoa and two friends spend half a day experiencing pottery – Photo: NGUYEN HIEN
Located about 15km from the center of Hanoi, Bat Trang is a pottery village with an age of more than 500 years. Through many ups and downs, the people here still keep many precious ceramic lines intact.
Tourism development is the form they use to promote the image of the craft village.
In a space of about 50m2 on the G floor, Bat Trang pottery museum, a lot of young people are sitting meticulously creating their own ceramic products with the most basic tools of pottery, which are clay and turntables.
Here, visitors are guided on how to create a simple cup by hand through techniques: molding, clawing ceramic. With this experience, you will be free to express your personality with interesting shapes and clay.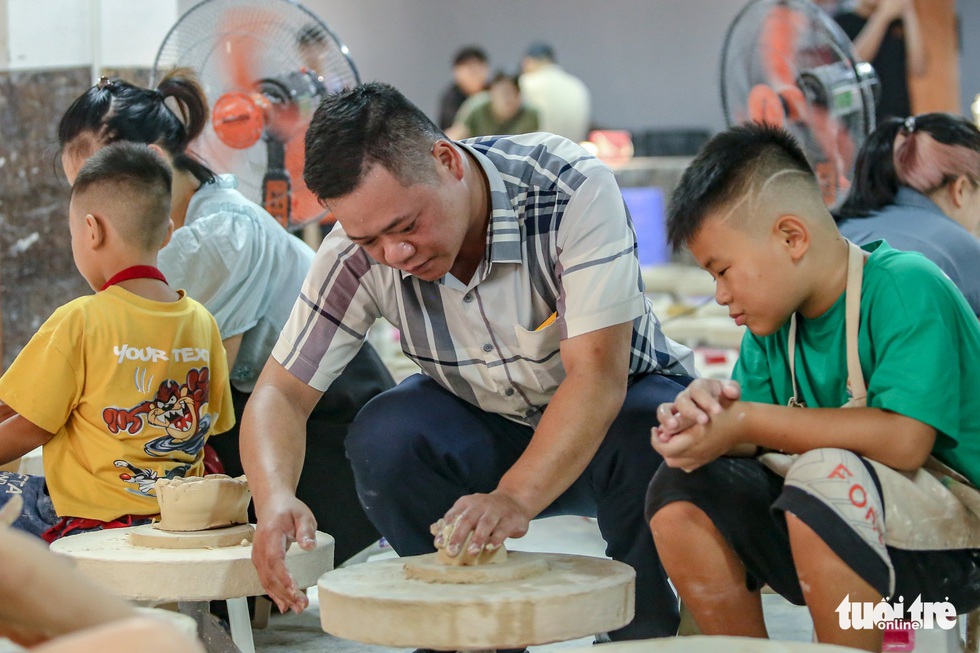 Many families take advantage of the weekend to bring their children to experience pottery making – Photo: HA QUAN
With the desire for his children to have more knowledge and experience about Hanoi culture, Mr. Viet Anh (Bac Tu Liem district, Hanoi) confided: "Every weekend, I take my children to public places of entertainment. so that I can have more experiences after two years of the epidemic.
Previously, I visited Bat Trang and tried making pottery when I was a student, so today I brought my son here to help him better understand the work of ceramic artists, know the origin of the bowl and vase I use. how everyday is made".
"Normally people make bowls and cups, but I made a more unique statue with a skull. This is really an ideal destination to visit with friends because I can both have fun and bring home gifts", shared Nguyen Luong Dung after the second experience of self-moulding pottery.
Renting a room near Bat Trang to facilitate going to school, but this is the first time Nguyen Ha Khoa visited the pottery village and had interesting experiences. "I spent half a day experiencing pottery making, maybe my products made today are not beautiful, but this will be a memory for me and my university friends," Ha Khoa shared.
Choosing Bat Trang as a destination to introduce to his friends, Doan Hai Minh (19 years old) said: "I just started with the university environment, so I want to have more activities to strengthen my relationship with friends. . My main purpose when participating in this activity is to understand more about pottery, but I am not good at my hands. If you want a beautiful and complete product, you can buy it at Bat Trang."
After trying to make pottery, Quach Thi Thuy (Hoang Mai district, Hanoi) shared her admiration for the artisans because despite her efforts, she only produced a circle or a square.
In addition to pottery making activities "trying to be artisans", visitors can also discover the history of Bat Trang pottery village through the space of Bat Trang past and present, enjoy tea and watch the sunset on the banks of Bac Hung Hai River.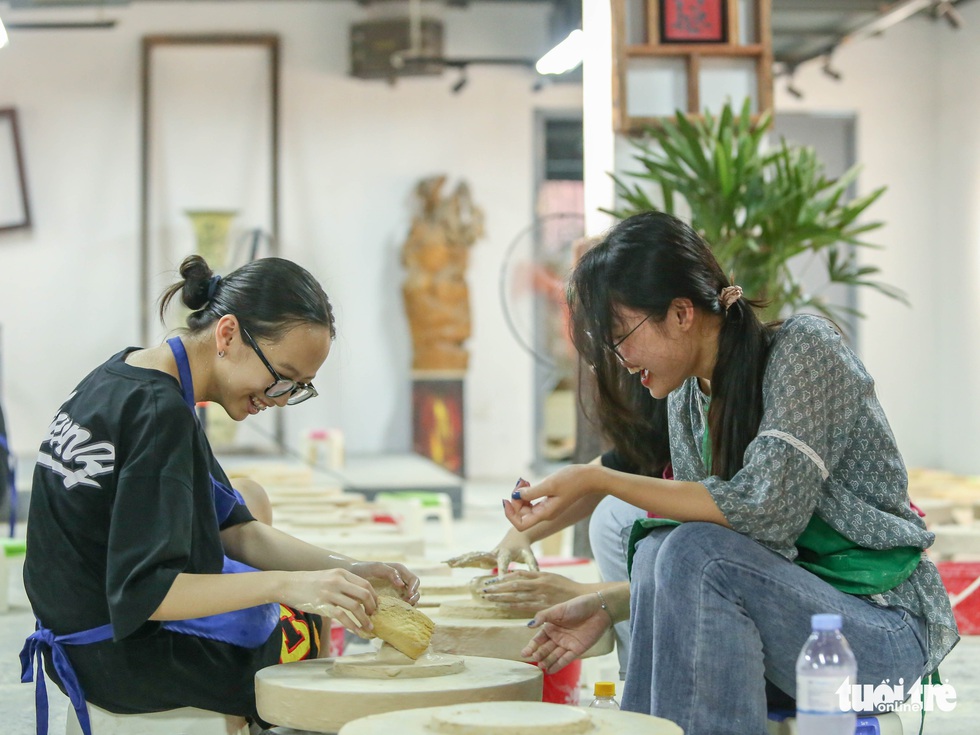 Participating in this activity, it is unlikely that you will have a product to bring home, but the fun is endless – Photo: NGUYEN HIEN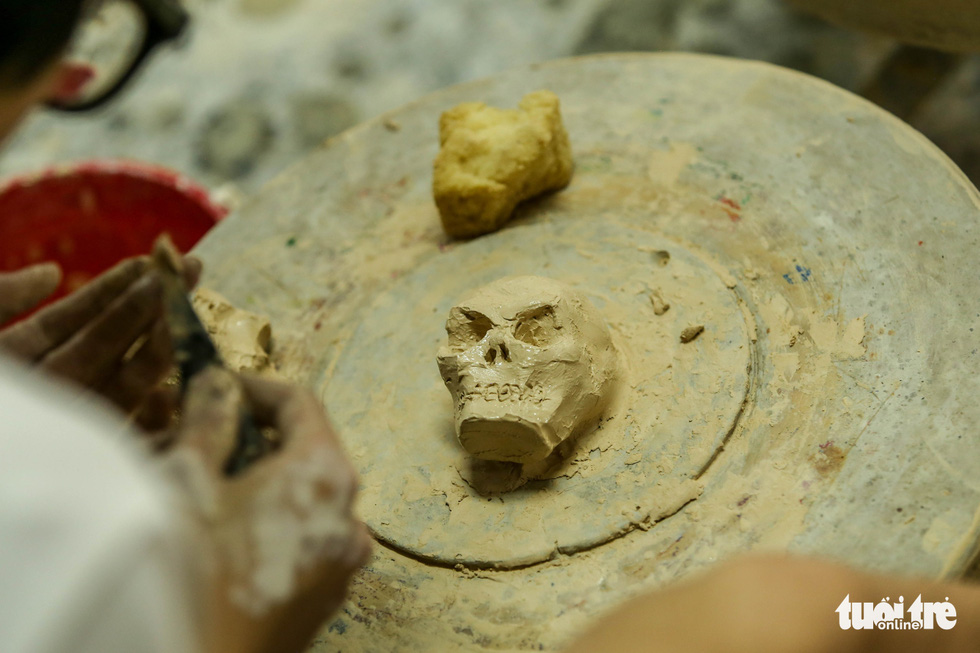 Pottery work "skull" by Nguyen Luong Dung – Photo: HA QUAN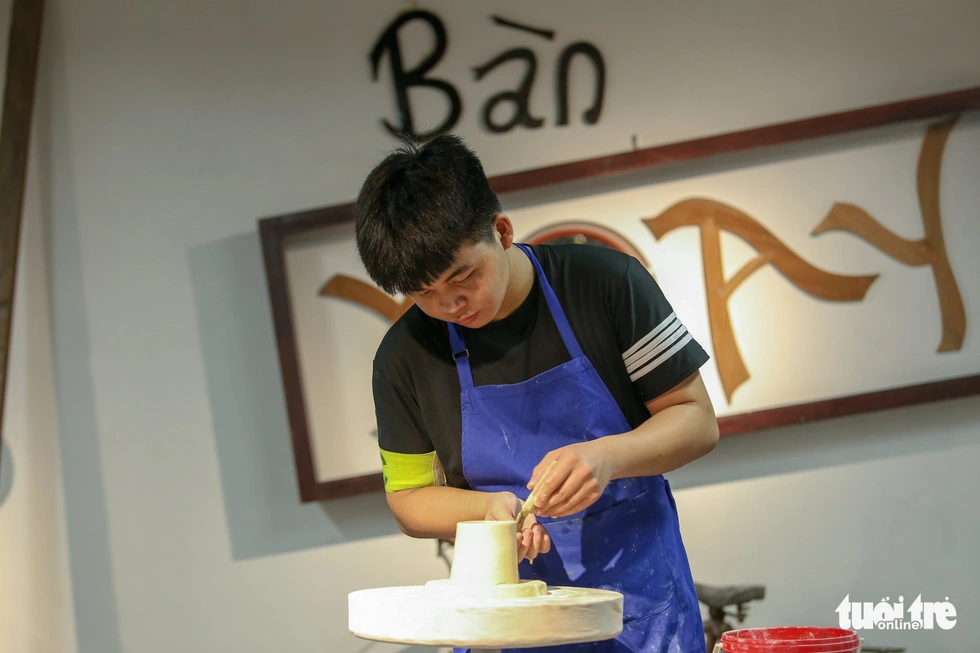 When coming to experience pottery at Bat Trang Pottery Museum, visitors will be guided to use the turntable and basic techniques to create their own ceramic works – Photo: HA QUAN
After completion, the ceramic works will be dried so that visitors can bring them back more easily – Photo: HA QUAN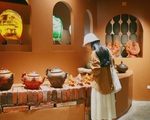 Check-in at the Bat Trang Pottery Museum