On the morning of September 28 in Hanoi, the Central Youth Union and the Central Committee of the Vietnam Youth Union met with the press to inform about the National Youth Entrepreneurship Forum 2022.
Information from the organizers said that the forum will take place on October 1 with the participation of 550 delegates, including many delegates from the Government, departments, ministries, sectors and experts. Consultants, investors, businesses, delegates are young people, students, young entrepreneurs who are having innovative start-up projects, representatives of clubs, support centers, incubators start a business…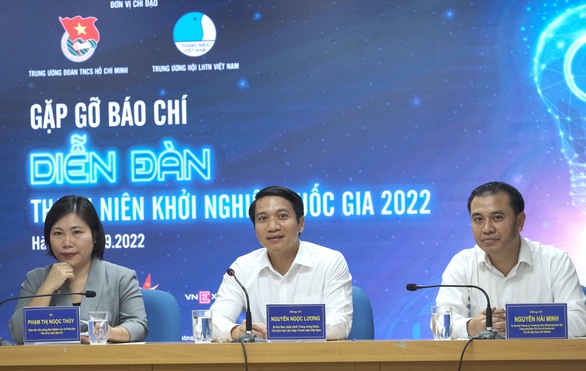 Meeting with the press for information about the National Youth Entrepreneurship Forum 2022 on the morning of September 28 – Photo: HA THANH
Discussing at the meeting, Mr. Nguyen Ngoc Luong – Secretary of the Central Committee of the Youth Union, President of the Central Vietnam Youth Union – said that after the COVID-19 pandemic, each individual needs a solution, "a dose of medicine". new" to adapt to the new situation, creating a new push for society.
In particular, young people must be the pioneering, creative and design force in the new context, together with all levels and sectors to participate and contribute to the socio-economic development.
Therefore, the National Youth Entrepreneurship Forum in 2022 with the theme "Youth start-ups and the country recover and develop after the pandemic" will aim at promoting entrepreneurship and developing the country, creating an The school promotes Vietnamese youth to participate in the post-COVID-19 economic recovery process.
Thereby encouraging, encouraging and building the spirit of entrepreneurship and innovation to participate in economic development of young people, bringing Vietnamese startups step by step closer to the common ground with the region and the world. initiatives and solutions, directly contributing to the goal of improving the environment, promoting the completion of the open innovation startup ecosystem in Vietnam.
At the same time, he proposed policies to create motivation to promote the youth startup community to accompany the country to overcome post-pandemic challenges and participate in building a strong and developing country by 2045.
Around the forum, the following topics will take place: a dialogue session with the theme "Youth start-ups with the country recovering and developing after the pandemic" with the participation of representatives of many ministries and sectors; Dialogue session with specific topics of mechanisms and policies to promote innovative start-ups in Vietnam and propose solutions for young entrepreneurs to participate in solving big problems of the country's economy.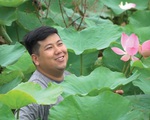 Start a green building business