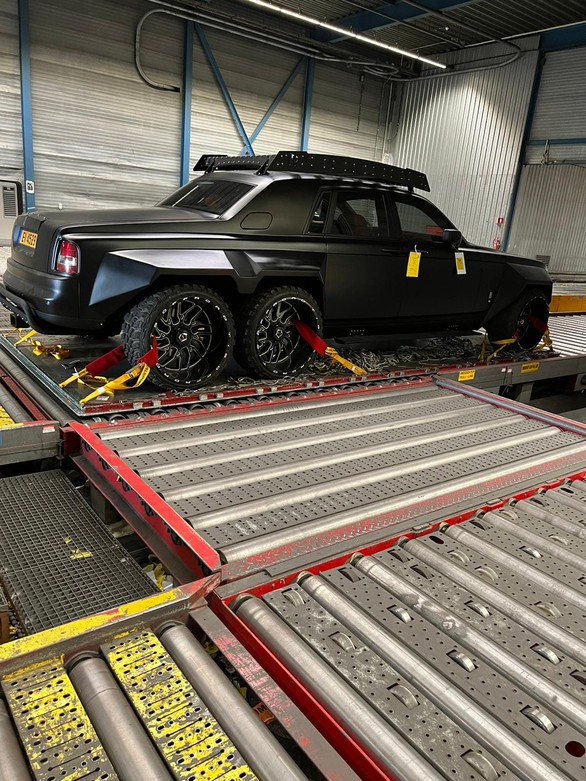 The custom Rolls-Royce Phantom is equipped with wheels, large tires and a chassis lifter – Photo: ALPER DMR
Some pictures posted by Facebook user Alper Dmr on June 19 show an interesting custom Rolls-Royce Phantom project being implemented in the Netherlands.
The Rolls-Royce Phantom shown in the photo appears to be a Series 1 without facelift (2003 – 2009), with the rear door kept intact but the rear trunk area has been modified to add 2 rear wheels. The front of the car appears a front lamp with yellow outer glass – an element that was once quite common in Europe but has now been banned.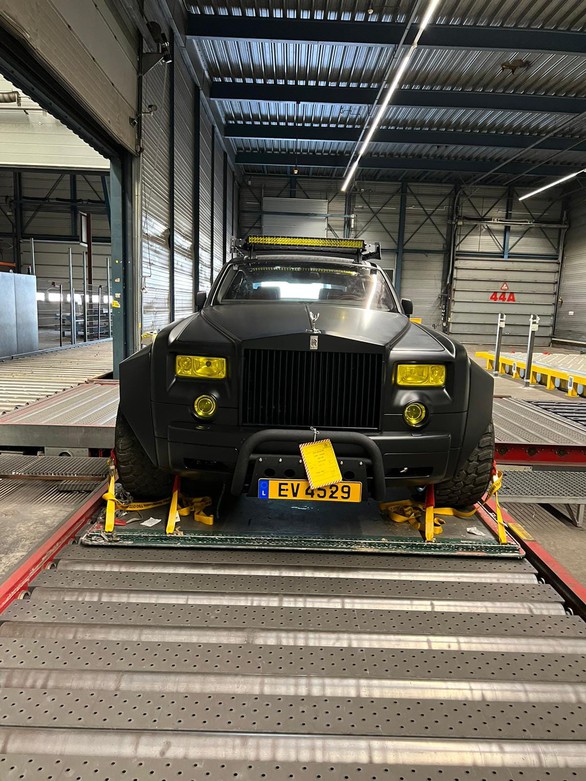 Headlights and daytime running lights with yellow glass and giant wheel arches and protective frames appear at the front of the custom Rolls-Royce Phantom – Photo: ALPER DMR
The license plate shows the original Phantom from Luxembourg and this is most likely a unique custom car ordered by the user.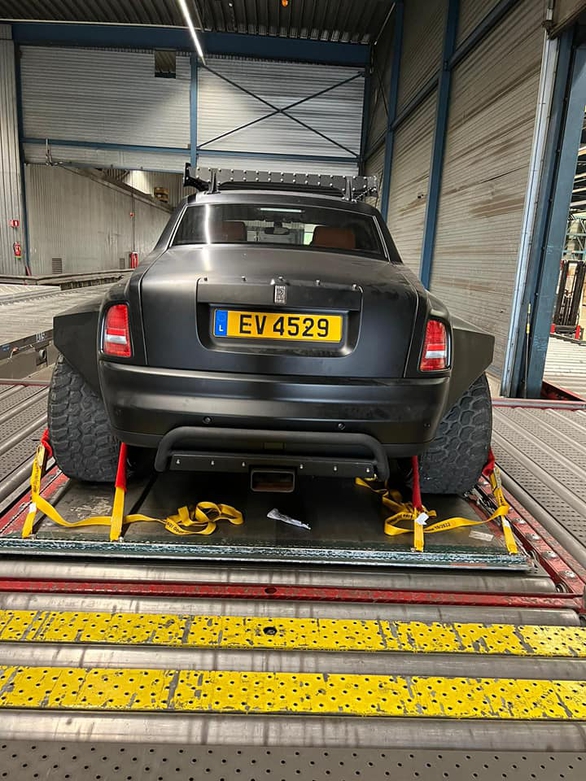 The rear of the car appears a large exhaust pipe in the middle – Photo: ALPER DMR
Rolls-Royce used to have a quite famous 6-wheeler version, the 1976 Rolls-Royce Silver Wraith limousine in Prague, but at that time the car did not have many obvious changes like the new Phantom.