On September 29, the police of Tan Uyen town, Binh Duong province are clarifying the accident that caused a tragic death of a 2nd grade student.
The accident happened at noon on the same day at Trinh Hoai Duc Street (Khanh Binh Ward, Tan Uyen Town). The victim is a girl named Tran Anh T. (7 years old, 2nd grade, from Hau Giang).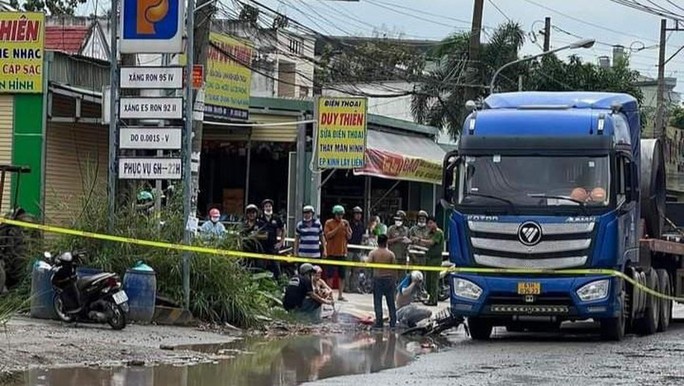 Tragic accident at noon on September 29 in Binh Duong
Baby T. was picked up by a relative from school on an electric bicycle. When traveling to Trinh Hoai Duc Street, the woman discovered a puddle of water on the side of the road, so she steered to avoid it.
Unfortunately, the electric bike wobbled and the two fell on the road. At this moment, a tractor-trailer traveling in the same direction came running, and T. was killed on the spot. The person carrying baby T. suffered only minor injuries.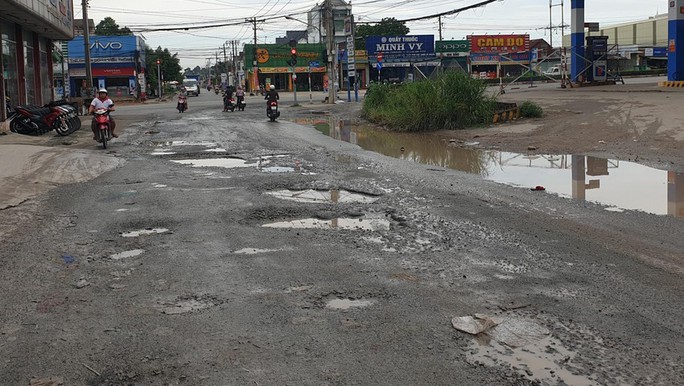 The road is severely degraded with many potholes and elephant holes
According to people in this area, the road where the accident happened was badly damaged, there were many potholes and potholes, when it rained, the water could not escape, causing many people to often fall when passing here.
Although they have repeatedly complained to the authorities, they have not been upgraded and repaired.