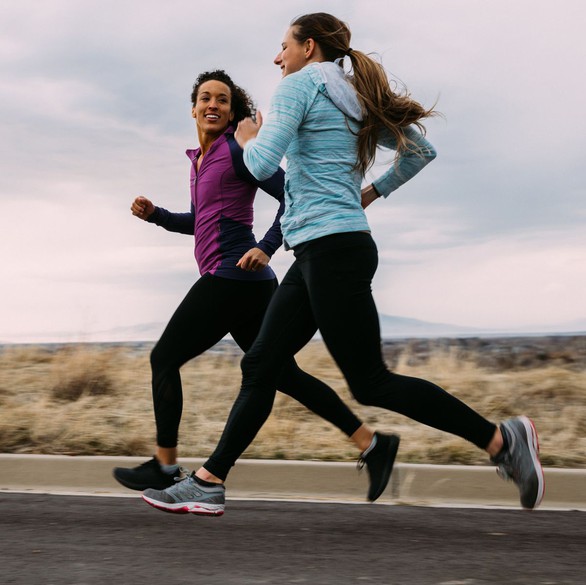 Regular exercise, limiting a sedentary lifestyle, can reduce the risk of non-communicable diseases – Photo: RUNNERSWORLD.COM
Due to environment and lifestyle
In a report titled "Invisible Numbers" published on September 21, WHO said that non-communicable diseases are preventable, mainly caused by unhealthy lifestyles or living conditions, is killing 41 million people every year, of which 17 million are under the age of 70.
Heart disease, cancer, diabetes and respiratory disease have now overtaken infectious diseases as the leading causes of death globally.
Ms. Bente Mikkelsen, head of WHO's NCDs surveillance department, said: "Every two seconds someone under the age of 70 dies from non-communicable diseases. However, financing is needed to prevent diseases. This is very little and this is a disaster."
Noncommunicable diseases are not only the world's leading cause of death, but also have a serious impact on a patient's ability to fight off infectious diseases. This has been demonstrated during the COVID-19 pandemic.
Accordingly, people living with non-communicable diseases such as obesity or diabetes have a higher risk of severe illness and death from the virus.
"The figures show the real picture but the problem is that the world doesn't look at it," the report warns.
Contrary to popular belief, non-communicable diseases are not just a problem for rich countries. The study found that 86% of premature deaths from NCDs globally occur in low- and middle-income countries.
According to Ms. Mikkelsen, this makes addressing NCDs not only a health issue but also a matter of "fairness". She said many people in poorer countries do not have access to the prevention, treatment and care they need.
Figures in the latest WHO report show that death rates from cardiovascular disease – the world's deadliest killer – are highest in countries like Afghanistan and Mongolia.
The WHO says it is wrong to view NCDs as purely lifestyle diseases, as in most cases the level of exposure to risk factors is beyond an individual's control.
"Very often, the environment we live in restricts our decisions, making it difficult, if not impossible, to make healthy choices," the report said.
Can be prevented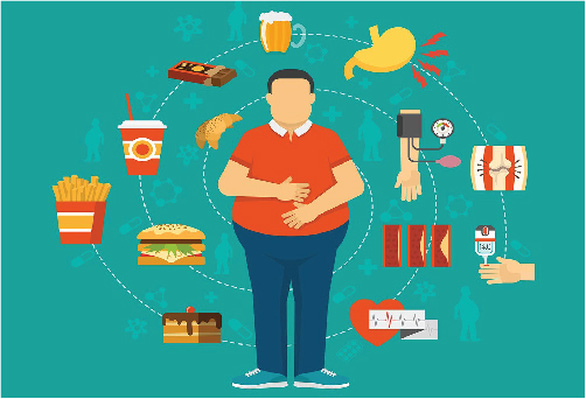 Some risk factors for non-communicable diseases are preventable – Photo: ABSOLUTE-HEALTH.ORG
WHO emphasizes that non-communicable diseases are preventable. We already know the main risk factors for the disease as well as the best way to address them.
Specifically, smoking, unhealthy diet, alcohol abuse, sedentary lifestyle and air pollution are considered to be the main causes of increasing NCDs.
Smoking alone causes more than 8 million deaths each year, of which more than a million deaths are in non-smokers – innocent bystanders.
Another 8 million deaths are caused by unhealthy diets, be it eating too little, eating too much or eating nutrient-poor food.
Alcohol use is one of the leading causes of cirrhosis and cancer, killing about 1.7 million people each year. Lack of exercise is responsible for about 830,000 deaths.
According to WHO, there are clear, proven ways to reduce risk factors for NCDs. If all countries took preventive measures, 39 million lives could be saved in the next 7 years.
"WHO calls on all governments to adopt interventions to prevent 39 million deaths by 2030 and help countless others live longer, healthier and happier lives," said Ms Mikkelsen. .
The report highlights that relatively small investments in the prevention and treatment of NCDs can make a huge difference.
Investing $18 billion a year in preventive measures in poor countries could generate a net economic benefit of $2.7 trillion over the next seven years.