While Koreans prevent aging with snail mucus, Japanese women prefer to use matcha when taking care of their skin.
Depending on the aesthetic taste, beauty perspective, and natural conditions, women in each part of the world have different ways of taking care of their skin. Let's explore the "skin care weapons" of women around the world, to see how they are different.
1. Korean women – Prevent aging with snail mucus
In snail mucus contains Mucin, this is an active ingredient that has the ability to clean the surface, exfoliate, brighten the skin and replenish collagen, prevent aging. This is also the secret weapon to help Korean women get glassy, ​​shiny and succulent skin. Snail mucus is used in many creams and serums made of kimchi.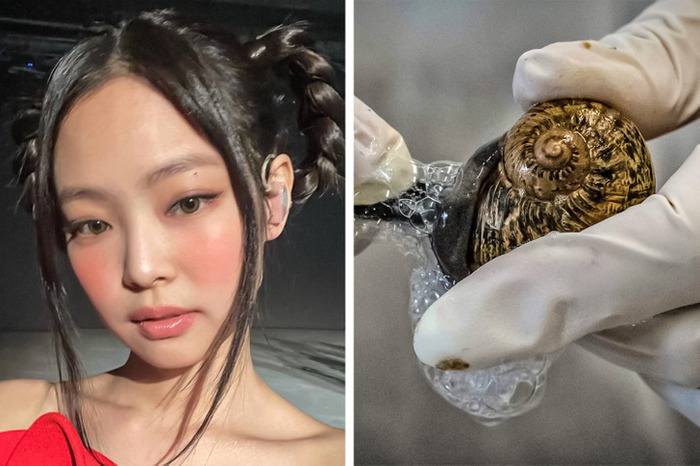 Snail mucus helps Korean women prevent wrinkles
2. Japanese women – Skin care with matcha
Not only famous in the culinary field, matcha is also an extremely popular beauty ingredient in Japan. Matcha is rich in antioxidants and has anti-inflammatory, acne-reducing, anti-aging properties. Matcha is a common ingredient in Japanese face washes, masks, and creams. In addition, Japanese women also use matcha as a moisturizing mask for the skin.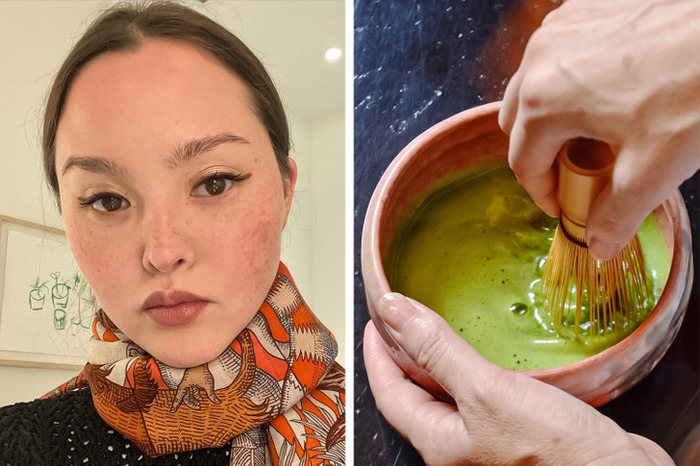 Japanese women use matcha in beauty and anti-aging
3. Turkish Women – Bathing with mud
Characterized by natural mud rich in minerals, Turkish women often bathe with mud to clean their skin. They believe that the minerals in the mud will deep clean, absorb dirt and excess oil on the skin, and also exfoliate and help the body relax and reduce stress.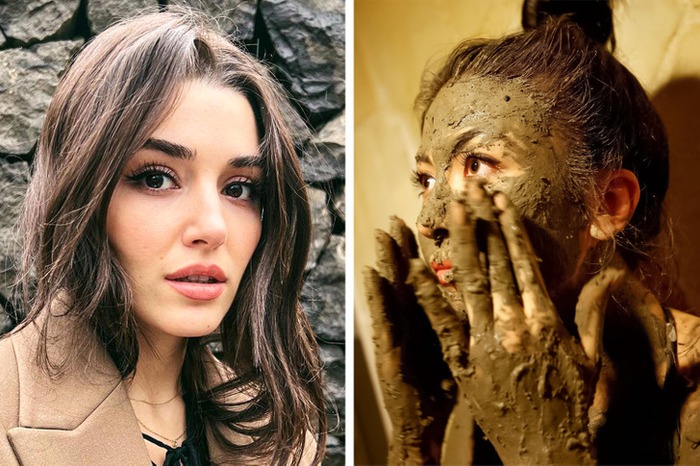 4. Mexican women – Skin care with cactus
Cactus is a very popular plant in Mexico. With ingredients rich in water and minerals, Mexican women often use cactus to soothe and moisturize the skin. The phytochemicals and polysaccharides in cactus help to hydrate and keep the skin plump.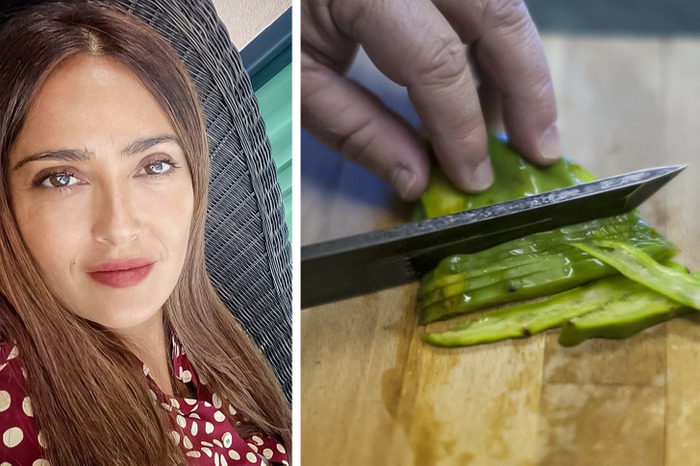 5. Chinese women – Skin care with rice water
Rice water has been used in beauty and cosmetics in China for over 1,000 years. Even now, Chinese girls still work hard to use rice water to care for their skin and hair every day. With ingredients rich in vitamins, rice water helps to clean, brighten skin, and smooth hair.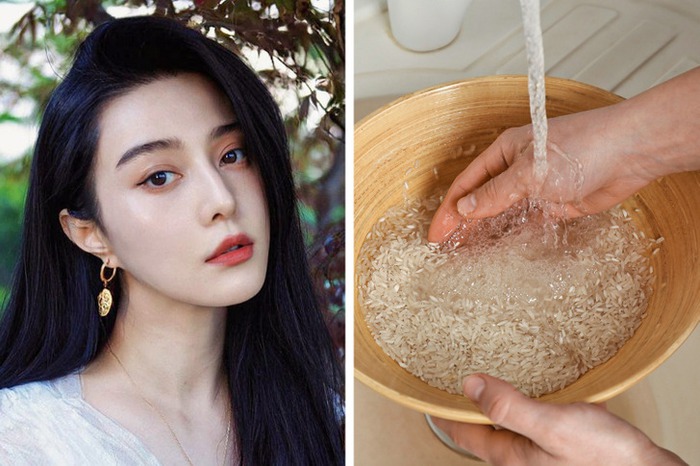 Rice water has many uses in skin care and hair care
6. Greek Women – Moisturize with Olive Oil
Besides cuisine, Greek women also make use of olive oil in the field of beauty. They use this liquid, vitamin-rich and anti-aging oil to moisturize and prevent skin from drying out. In addition, olive oil is also used to nourish hair soft, shiny, avoid tangles.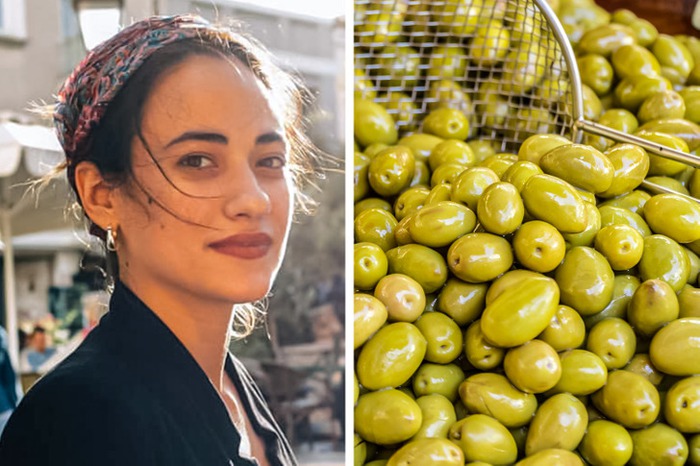 7. Thai women – Detox with lemongrass tea
Thai women usually drink 1 cup of lemongrass tea per day. Tea has a relaxing effect, burning fat, helping the body stay slim. At the same time, the essence from lemongrass also helps to detoxify, detox the body, thereby helping the skin to be healthy, radiant and radiant.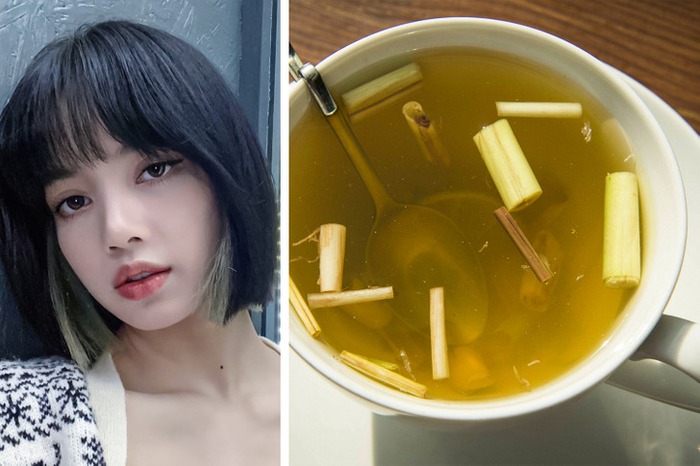 8. Indian women – Brighten skin with turmeric
Curcumin in turmeric is an effective anti-inflammatory and antioxidant component. For Indian women, they often mix turmeric powder with honey and yogurt to make a face mask to brighten and prevent aging. In addition, applying turmeric to skin wounds also helps to avoid scarring and bruises.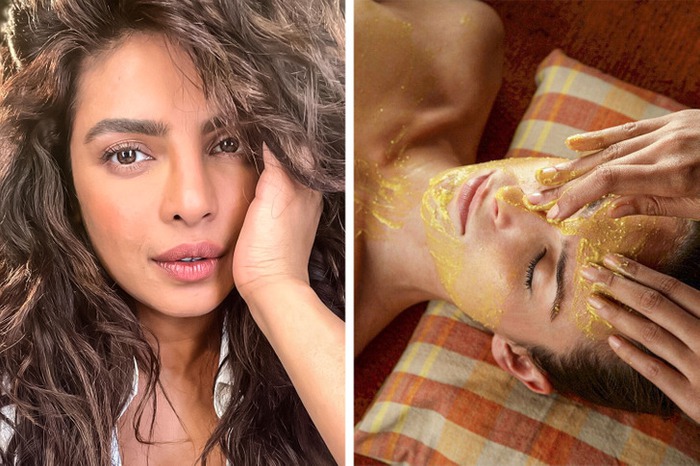 9. East African Women – Skincare with Shea Butter
From an early age, East African women have used shea butter for beauty. Shea butter is rich in antioxidants, vitamins and fatty acids that help soothe the skin, prevent dryness, and nourish the skin. Besides, shea butter also helps to provide moisture to the hair, keeping it smooth.