Right from birth, Ngo Thuy Quynh (SN 1998, Hanoi) was different from other children her age. From hair, eyebrows, eyelashes are all white; Her white skin burns easily and her eyes are shaken and her eyeballs are very weak in the light, so she always has to run away from the sun.
"In the eyes of outsiders, I can be seen as a burden when my parents are not perfect and happy. I understand that this is something that can't be changed, so I don't expect miracles, I decided to make this anomaly different." Quynh said.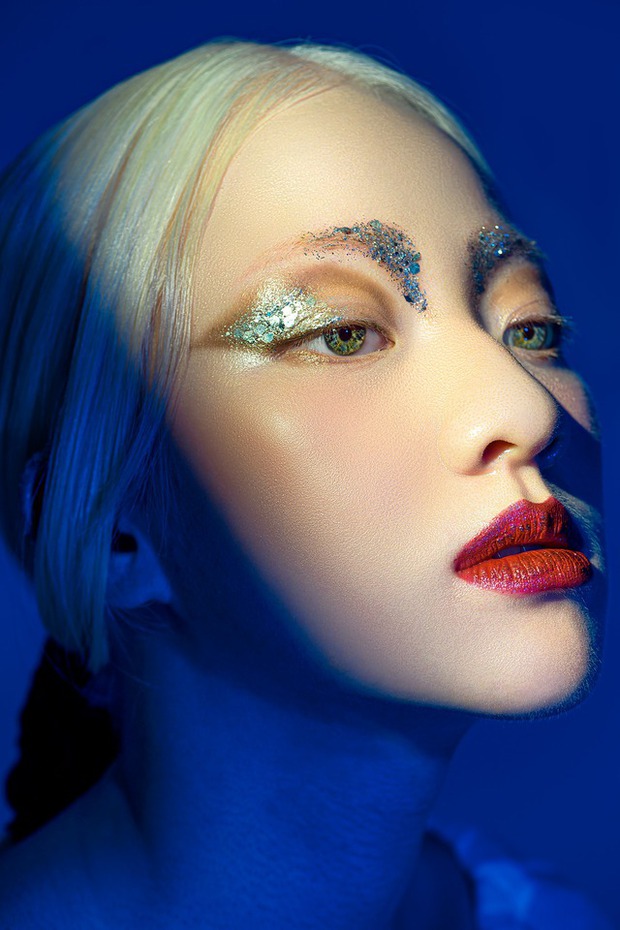 Quynh in the photo series of Art Director Ha Nhon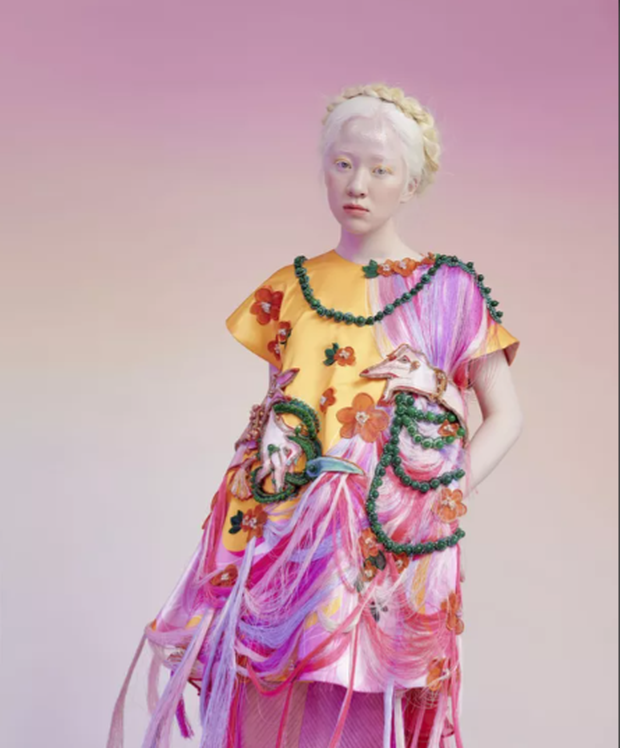 In 2020, the name Ngo Thuy Quynh suddenly emerged with a set of photos of a pure beautiful albino girl, shared on social networking forums. Newspaper pages are also filled with images of a muse with distinctive natural features.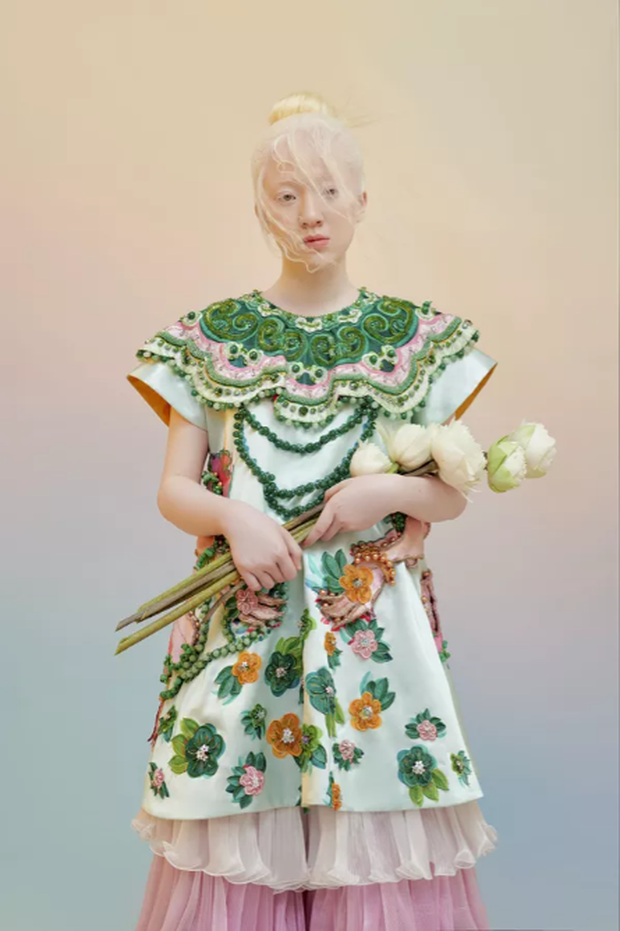 Ngo Thuy Quynh in the fashion collection of Thuy Design House. Photo: Minh Nhon
"I have received quite a lot of positive feedback from everyone. They commented that she's so pretty…(laughs)…turns out that albinism isn't that scary, has its own beauty. After that, there were friends with albinism who texted me: Thank you, thanks to your story, I have more confidence in myself. Since then, I have shared the difficulties with them." Quynh proudly shared.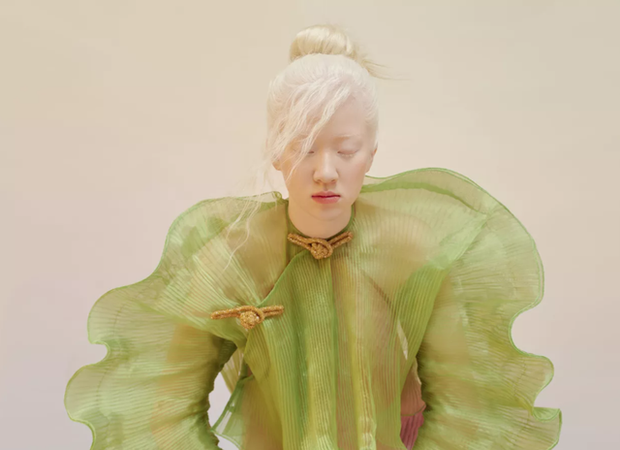 Ngo Thuy Quynh is known as "Vietnam Snow Princess". Photo: Minh Nhon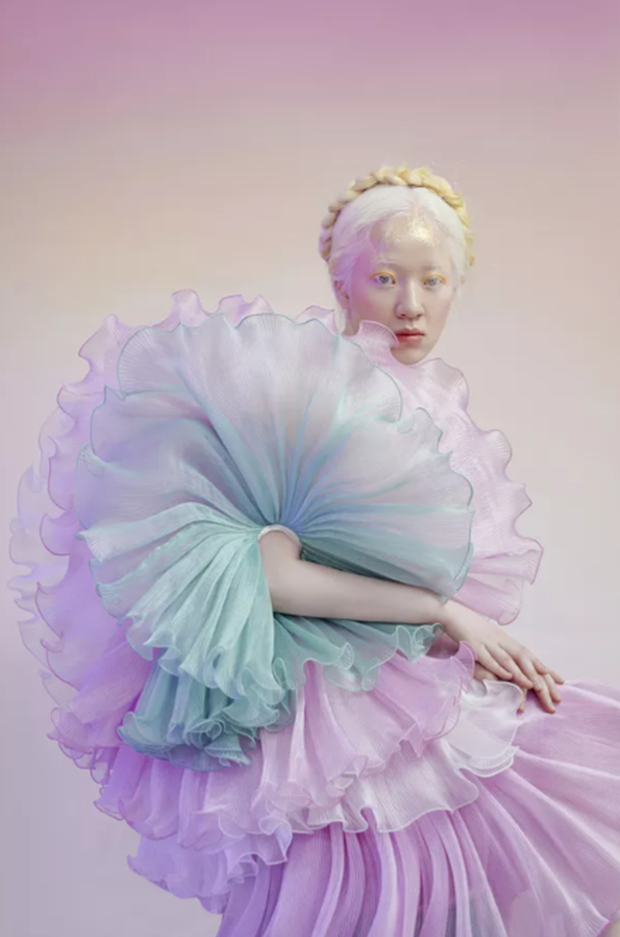 The girl who once closed herself, was afraid of life, now bravely opened the door and entered the new world. With that unique beauty, Quynh became the first albino model in Vietnam.
"Becoming a photo model can be considered a reckless decision for myself. The first thing is probably that my eyes have to be exposed to a lot of light, while having nystagmus, it is very difficult to meet the mental requirements of the eyes. Sometimes I also go to the pages to see how to pose to make me feel more confident every time I take a photo.Quynh said.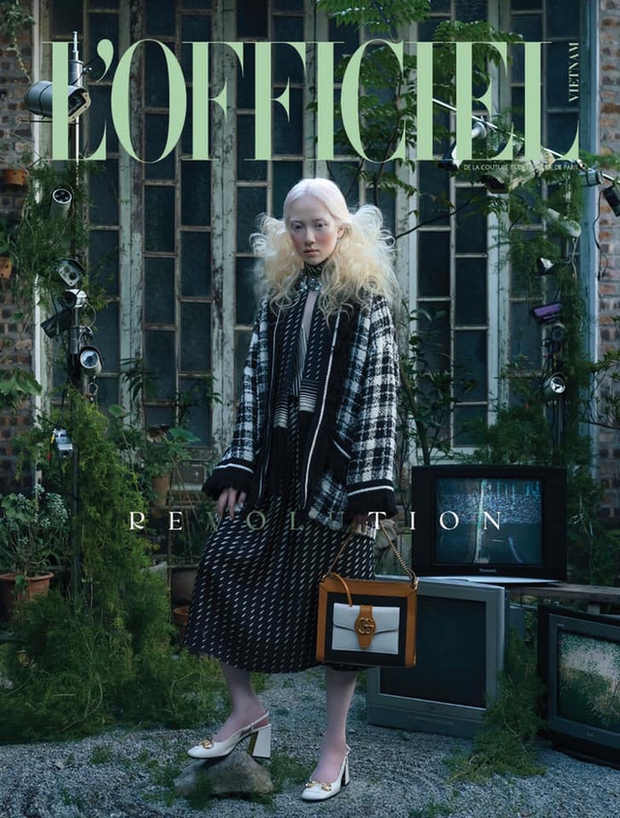 Quynh Ngo on the cover of L'Officiel Vietnam Magazine December 2020 issue – The Revolution Issue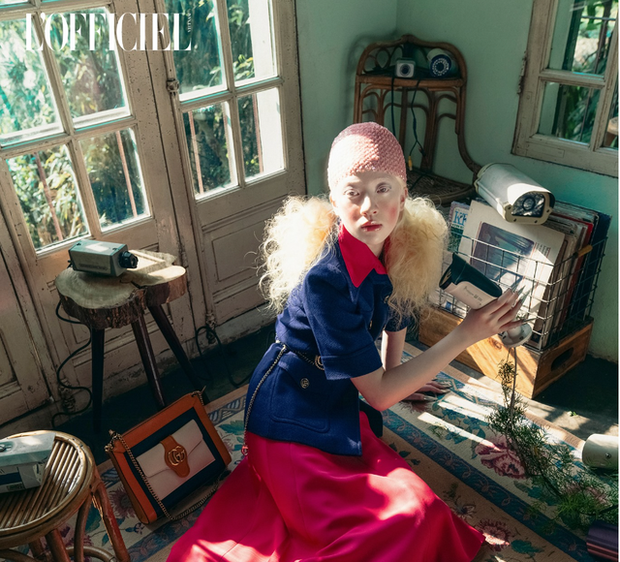 Quynh Ngo on L'Officiel Vietnam Magazine
With her relentless efforts and taking advantage of her special advantages, Ngo Thuy Quynh became an expensive face in the modeling village. She is featured on the cover of famous magazines such as L'OFFICIEL, VOGUE, which gathers top photographers in the world. Photos of the pure albino girl Quynh Ngo are always ranked in the Best Of PhotoVogue, even surpassing hundreds of thousands of photos to become Pic of the day.
"My whole life I have been running away from the sun, but my body and my soul will always turn to the sun"Quynh shared emotionally.
https://cafebiz.vn/9x-tro-thanh-nguoi-mau-bach-tang-dau-tien-tai-viet-nam-tu-co-be-chay-tron-anh-mat-troi-den-cong-chua-tuyet-duoc-cac-tap-chi-thoi-trang-hang-dau-san-don-20220615152703427.chn