Let me tell you, 2 months in Phu Quy island, I have experienced new things and met wonderful people.
"Travel is something you have to pay for, but it makes you richer."
Spending money on travel never seems to be a loss. Not only souvenirs or a series of beautiful photos to show off to friends, true trips also bring back 1001 memorable experiences to their owners, lessons learned in life.
So what have the hearts that love to move BENEFITS after each trip? Follow the Interest Travel series to listen, discover and be inspired through an open and colorful lens.
Character: Tran Thu Quynh
Age: 24
Address: Hanoi
Today is the last day of my 2 month journey at Phu Quy island (Binh Thuan).
Time flies really fast, just one day, me and a friend came up with the idea to go to the island to play, and then decided to stay here for a month. But now it has been "burned out" until the 2nd month and it's time to say goodbye.
Let me tell you, the past 2 months on this beautiful island, I have experienced new things and met wonderful people. I think in more than 20 years of my life, I have never been to such a peaceful place.

Initially, Phu Quy island was just a destination on your list and you. We plan to stay here for 1 month.
When we didn't come, we were also very worried. I don't know if I'll be sad or bored here for 1 month, so I have to… leave early. But the truth is completely opposite, leading to the fact that I had to spend another month to enjoy the greatness of this place. As for my friend, due to personal matters, after 1 month, he left the island to return.
During the 2 months, I have never felt lonely and lost. The people on the island, from the elderly to children, are very close. I was integrated into their lives, with them eating, working, playing, doing things I had never experienced before.
In the mornings, I usually get up early to go cycling. The air in Phu Quy is very fresh, making me feel very refreshed. Every day I try to get up earlier, from 4 am, I can still catch the beautiful sunrise.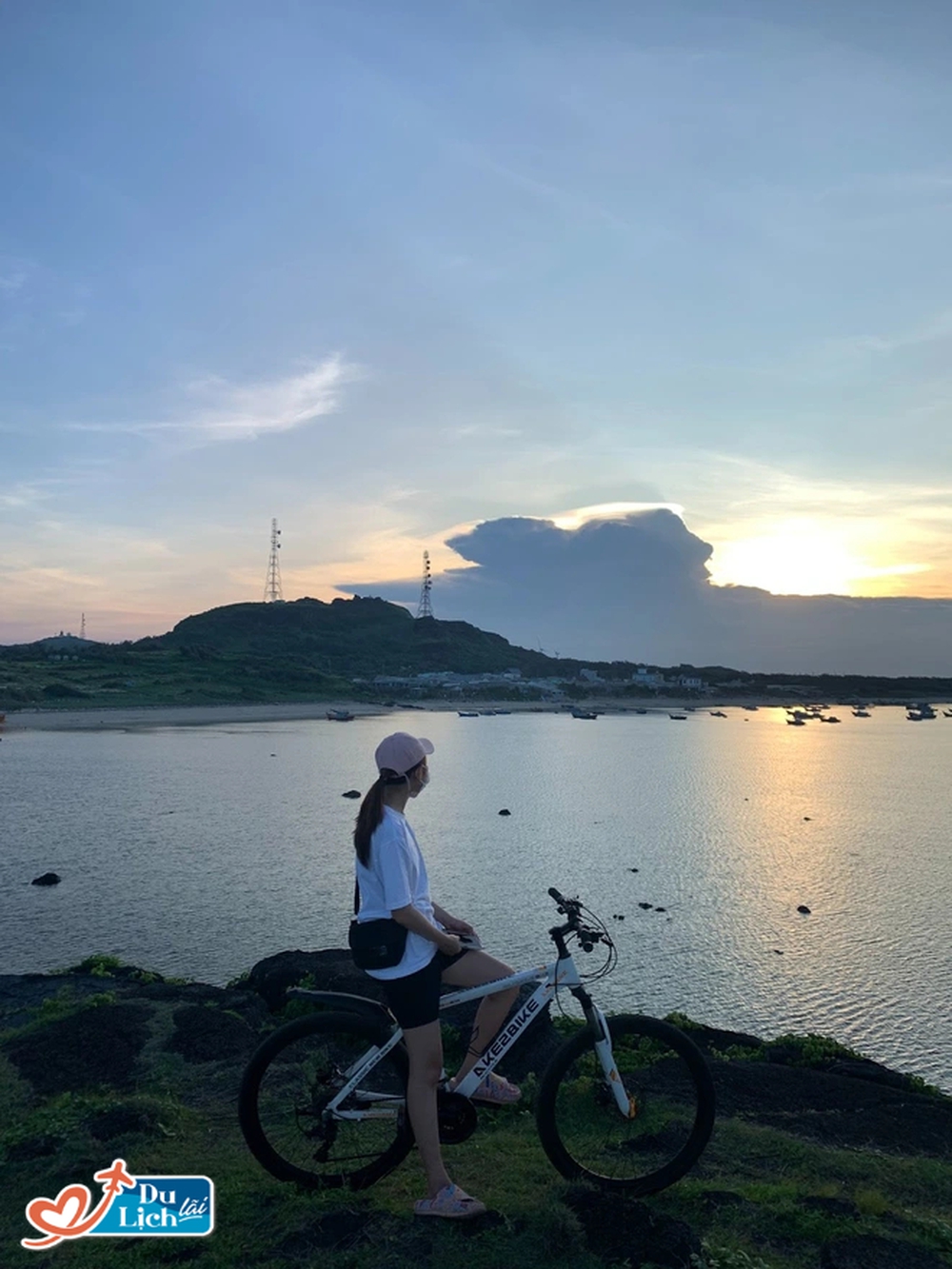 After cycling, I went to the market to buy some things to cook at home, then worked until the afternoon. In the afternoon, it will be the time when I feel like I can return to my childhood, when I go with the children in the neighborhood to catch snails, catch sea urchins, dig handcuffs, fish… There are many days when I can go with the fishermen to pull. nets to catch fish, then bring them to the grill to eat directly.
In the evening, the whole neighborhood gathers together, lights a fire, bakes corn, potatoes, cooks noodles and then lies on the beach, talking to each other and listening to all kinds of stories in the world.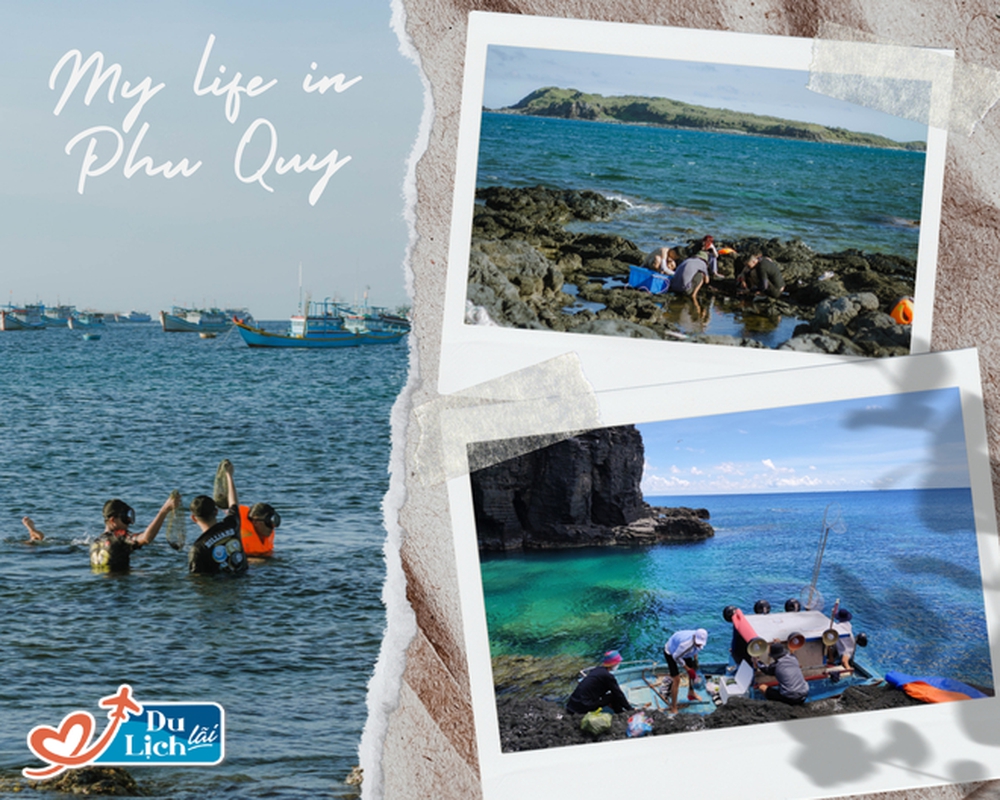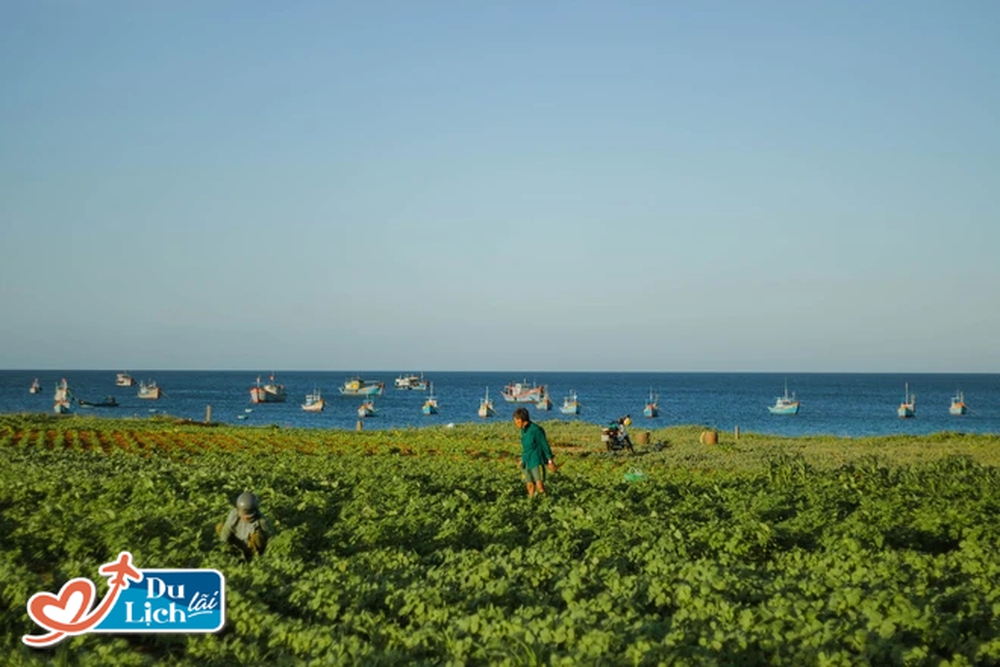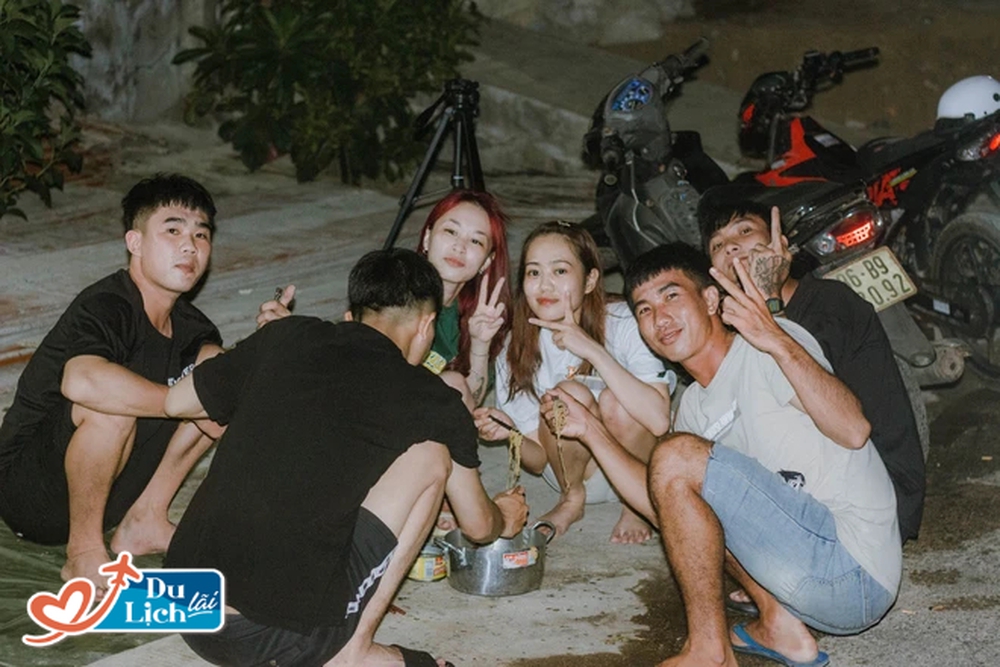 Character: Woman in white shirt.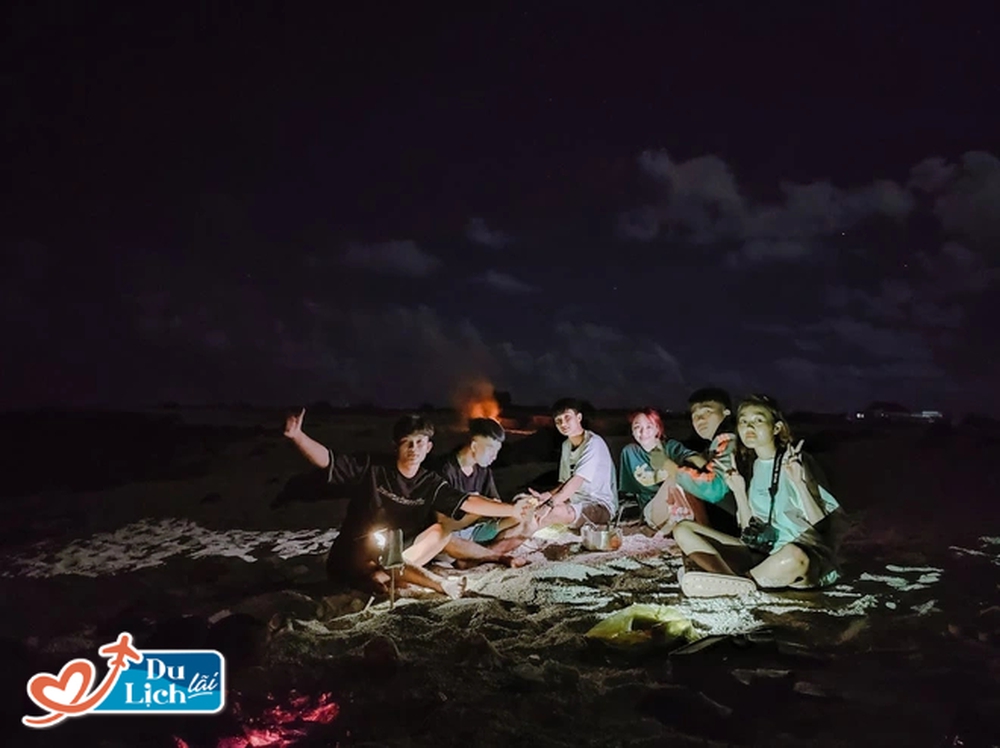 Just like that, 2 months passed peacefully and I felt like I became a part of this island. Even when my friends left first, I still didn't feel lost or lonely.

Ever since me and my friend dragged our suitcases to the small village, everyone was very interested. Going to the market, listening to non-local voices, the ladies and gentlemen asked where they came from, how old are they, how long have they been here, and then they say if they need help, just say it. At that time, I was deeply impressed by the people here.
Previously, I was also quite shy, timid, introverted, afraid to interact with strangers. But because of the hospitality of the people here has made me much more open.
Once, I just accidentally asked a child in the neighborhood where to buy this, and she excitedly told me to let her go and buy it for me. Another time, I went out with a few other tourists on the island, wanted to go back first for my own reasons, so I asked the kids to call to "set up the scene". However, the children thought that something really happened, and frantically asked for "rescue".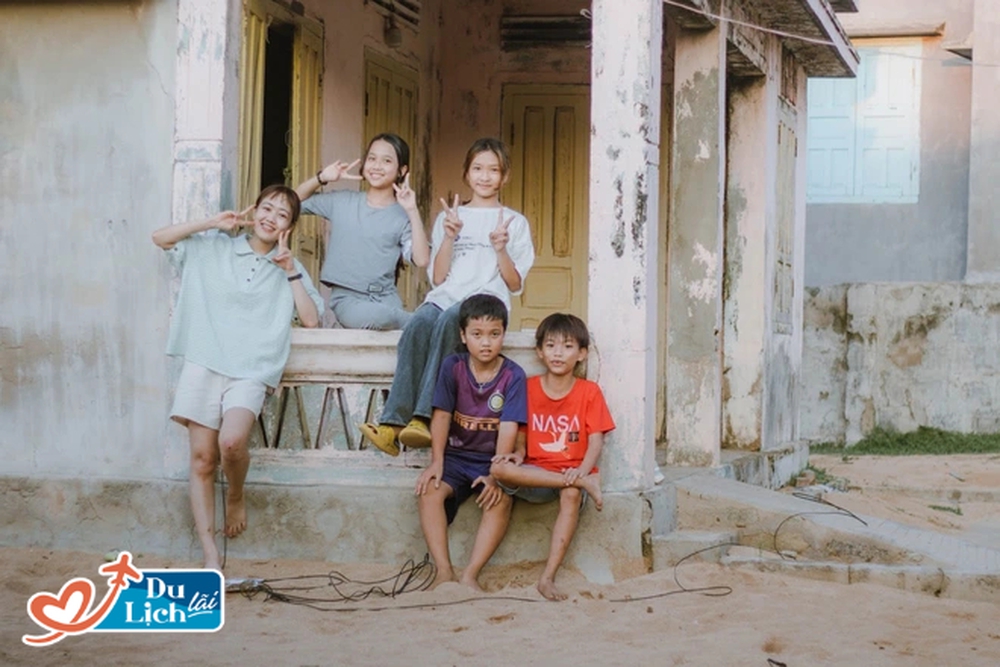 Character: Leftmost photo.
It can be said that the people on Phu Quy island are the best people I have ever met. Not only do they see themselves as guests, they consider themselves as relatives, like blood.
Every time I upload a photo on Facebook showing that I'm playing with everyone, someone asks: "Does Quynh have relatives in Phu Quy?". The answer is of course no, they are all just people we have just met, just met, and have only been in contact for only 2 months. But their love makes me feel so precious.

Besides having fun, immersing in the local life or checking-in with the beautiful scenery in Phu Quy, I also contributed a small part of my effort, helping the landscape in this island become more beautiful and fresh. .
I participated in 2 activities to clean up trash on the beach with about 30 people, including people on the island, volunteers and some other tourists. We walked along the beach and collected trash in sacks. At the end of the session or at the end of the day, the sacks are put on a tricycle and then taken to the gathering place and processed.
This is my first time participating in an activity like this. It feels meaningful when I myself have done something for the community, for the environment even during this time of travel.
After the activity, I also got to know more brothers and sisters, understand more about conservation work on Phu Quy island.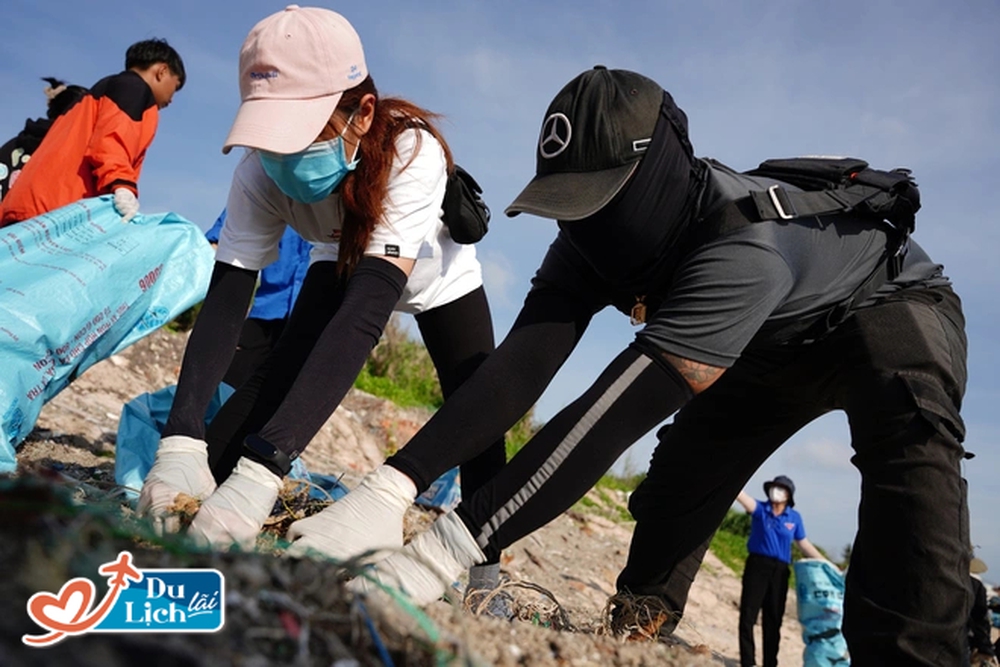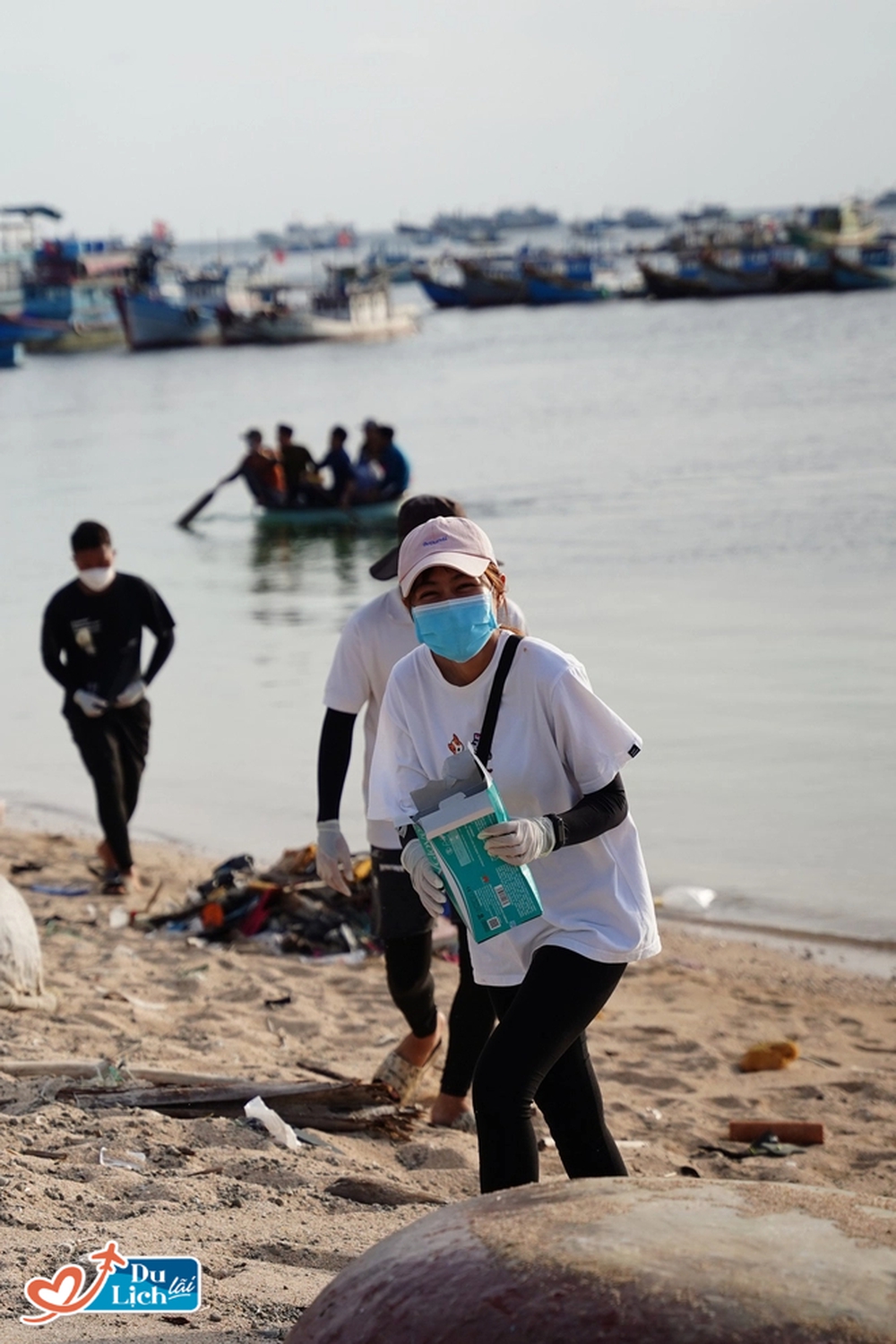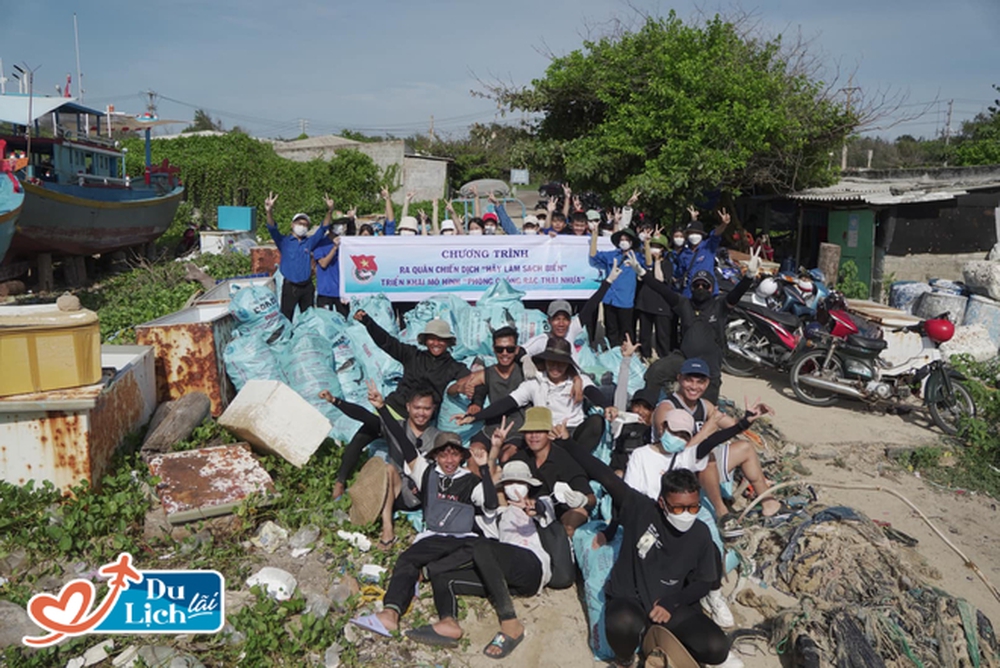 Before Phu Quy, I also went to and stayed in Da Lat for a similar time. My wish is to travel more places, in a completely different way. Not only visiting the scenery, eating delicious food but also immersing in the life of the indigenous people in those places.
To prepare for such long trips, I decided to quit my job at the office and switch to freelance work to be more proactive.
For me, what I feel most profitable are the memories with the people in each destination, the stories that you have to visit, see with your own eyes, and hear with your own ears about different lands. Those are the things I will never forget on the next journey.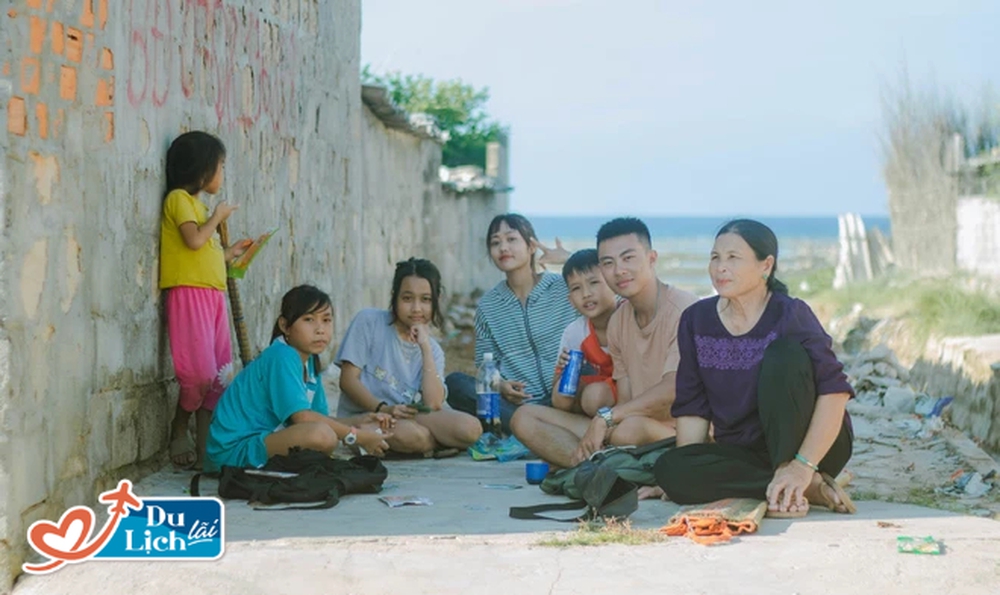 Characters: The shirt is in the middle.
In the near future, I will return to Da Lat for another half a month and then return to Hanoi. After that, I also planned a trip to Ha Giang or Y Ty. Just go and go forever, only then can I see that I am really living a meaningful life!
Photo: NVCC