"Single mom, doesn't know anything about cement tiles or furniture, but she's already made up her mind, so let's just do it. And the result after nearly a year of working at home while avoiding the epidemic (with a period of stopping for 2 months because of the distance), countless times of joy, excitement, sadness, and fatigue because of many problems. born, but finally the first house was completed." – Hoa Pham (35 years old, self-employed) shares about her not-so-smooth house-building process. However, Hoa still feels fully happy with this achievement: "I know it's just an ordinary house, but it's all passion, love, where I will share my love with my mother and children from now on."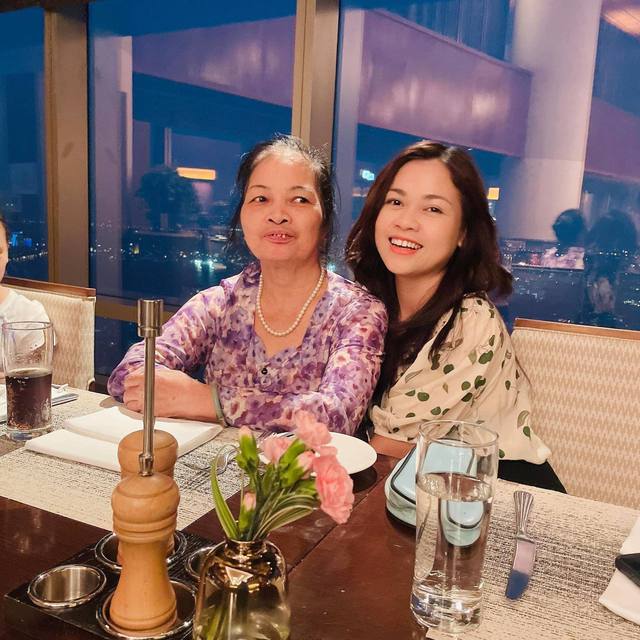 Hoa Pham (35 years old, Hanoi) and her mother
The journey of leaving the city to return to the countryside: Although hard work, in return for peace
After 15 years of living in the city, mostly living in cramped apartments, I always want to one day build a house with spacious space for my children to play. At the end of 2019 – early 2020, the epidemic started to break out, so I decided to quit my job in the city to go back to my hometown to work and live, then decided to build a house.
The area of ​​​​the house is 515m2, designed with 2 and a half floors, with the architecture of 6 rooms: 1 living room, 1 kitchen, 4 bedrooms and 1 worship room.
I want a comfortable, comfortable but simple, convenient and modern living space. The land in the countryside is spacious, so I want to follow the model of a garden house with lots of trees and open space. This desire when carrying out the project in a mountainous area is quite difficult. However, I also try to make my ideas a reality. I consulted on websites about beautiful houses, minimalist houses, then I discussed with the architect to come up with a suitable design:
From the living room can see the small swimming pool behind the house. I love this swimming pool design. This is the green space to help me relax my soul. Here my children can swim while I cook, next to the pool I also set a large dining table so that the family can gather together:
For the kitchen, I also choose to do it quite simply, because of the little time used. Houses in the countryside should mainly cook in the back kitchen, the kitchen is only for cooking breakfast for the children or making cakes, cooking snacks …
My house consists of 4 bedrooms. The main bedroom has the main color of white and dark gray:
In addition to my favorite corners of the house, when I moved back to my hometown, I also enjoyed wonderful moments that made me fall in love:
The moment watching the sunset behind the house, manually cultivating each top of the tree. Sometimes, she prepares meals with her mother, … and there are many moments only when she returns to her hometown.
I lost my father at a young age, my mother lives in the countryside, so I always wanted to be closer to her. During the outbreak of the pandemic, I realized that this is an opportunity to spend more time with my family and share more things in life. And that's when the decision to leave the city and build his own house was made.
Going back to my hometown, living with my mother, is the most wonderful and meaningful thing for me after nearly 15 years away from home!
How to accumulate finance to build a house?
But building a house in the countryside is not easy, especially for single mothers like me, who all have to do their own research. When building houses in the countryside, buying materials as well as hiring labor is very difficult, sometimes having to accept high prices or unstable quality of labor like in big cities. Besides, the epidemic also caused the project to be delayed many times, sometimes up to 2 months in peak times.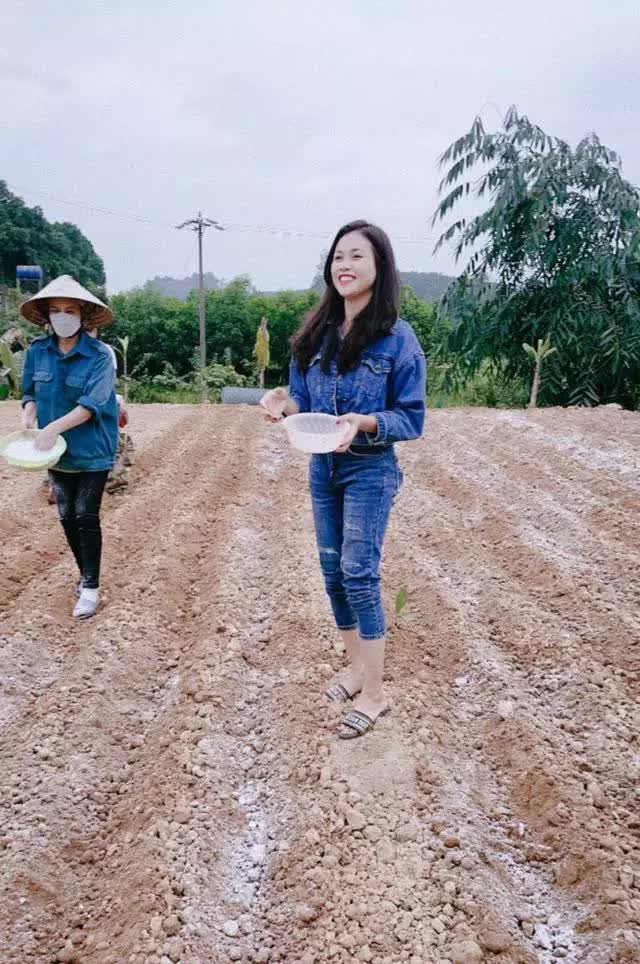 Enjoy the cool fresh air, 100% clean vegetable garden. Right now I'm sowing the seeds for the first crop
Going back to my hometown has been planted in my mind for a long time, so I planned to buy land in advance, just waiting for the opportunity to move back to build a house. That land was previously a low-lying land, so I had to pour the soil and wait for another year before doing the foundation.
The total cost to complete this house is about 5.5 billion VND. Initially, I borrowed some money from relatives, but now I have paid it back and the house is completely my own.
To build this first house, I have accumulated more than 15 years since I was working in the city. In the city, my main income is only on average, 15-20 million/month. But regularly, I always spend ½ of my total income to rent a house and spend on expenses that are really necessary in life. ½ of the rest, I spend it all to save. Like that for many years, I also accumulated some capital.
Then, from the savings, I started to learn to invest, buy small apartments at good prices, then sell them and make a profit. However, it is also necessary to balance in financial capacity so that buying – building a house does not become a burden too much pressure, avoiding the case that after building a house, you have to pay back debt for life.
For me, having a house really means a lot, not only is it a shelter from the sun and rain, it is also a place to return, where there are always the most loved ones waiting for us.
Leaving the city to go home is my best decision!
Thanks Hoa for sharing!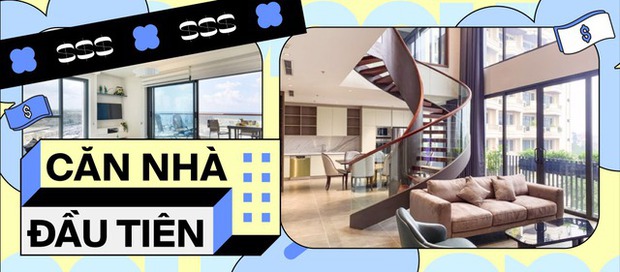 Photo: NVCC