LG brand is bringing a series of events to experience the LG Styler wardrobe and new style of clothing care for families in Hanoi and Ho Chi Minh City.
Taking place on the weekend from May 28 to June 19, 2022 at major shopping centers AEON MALL Long Bien, AEON MALL Ha Dong, Van Hanh Mall and Saigon Centre, LG Styler experience event series brings many activities suitable for the family.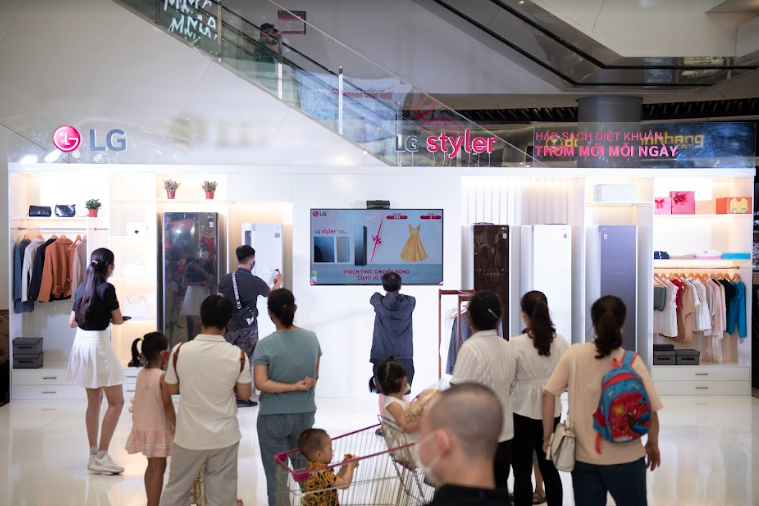 LG Styler experience activities at AEON MALL Long Bien
LG Styler is known as a smart wardrobe that LG has brought to consumers in recent years. LG Styler works with washers and dryers to bring more convenience to users. Thanks to TrueSteam™ steam technology, LG Styler helps users kill 99.9% of harmful bacteria and viruses on clothes and fabrics quickly. Just hang, put things in the closet, press the cycle selection button, hot steam of 100 degrees Celsius will blow from top to bottom, crept into each fabric, returning you clean, fragrant new clothes.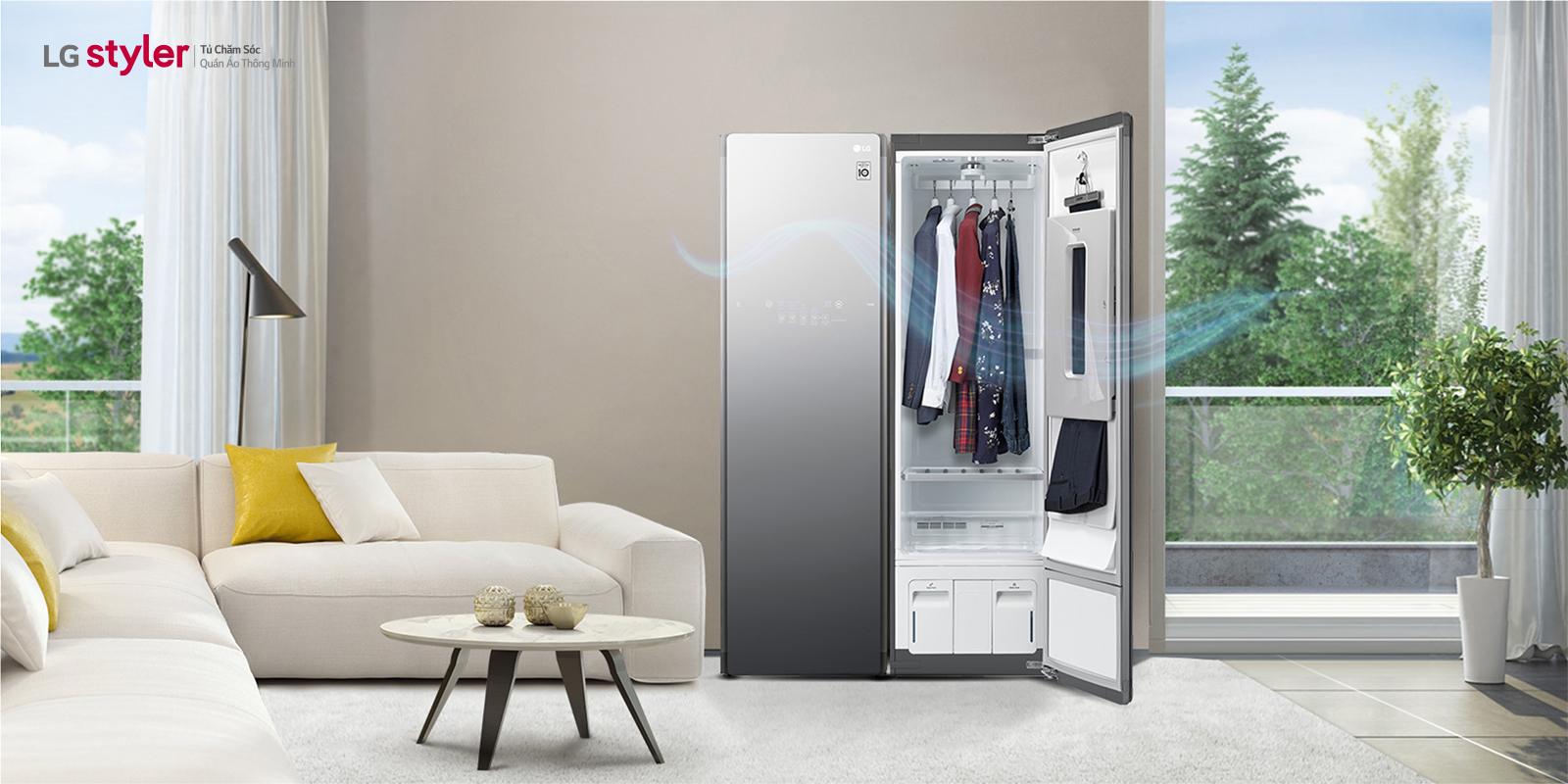 LG Styler cabinet with many utilities
The cabinet is also designed with a hanging hook system with a gentle horizontal movement to help shake off dirt and help steam penetrate clothes and fabrics more easily. With wet items, after each steam care process, LG Styler will dry clothes at a low temperature to help better protect clothes, so users do not have to worry about shrinkage. From just 20 minutes a day, all fabrics, no matter how difficult or complicated to wash, are taken care of.
At this event, consumers will have the opportunity to learn more about these features not only through the introductory images but also through many intuitive games such as fighting bacteria, deodorizing experience … combined with technology. Virtual reality technology is suitable for the whole family, especially families with young children. During the event, LG also introduced the new streamlined LG Styler Essence aimed at more families. With a modern design with metallic charcoal color, a neat 3-hook design, the new LG Styler Essence promises to be an effective assistant to help families in Vietnam take care of their clothes.
In addition, in the golden hours, the event also welcomes the participation of famous guests such as MC Huyen Trang (Must Trang), actress Tu Vi, singer and wife Luu Huong Giang, Ho Hoai Anh… Music program with the performance of rapper Gonzo, singer Miu Le.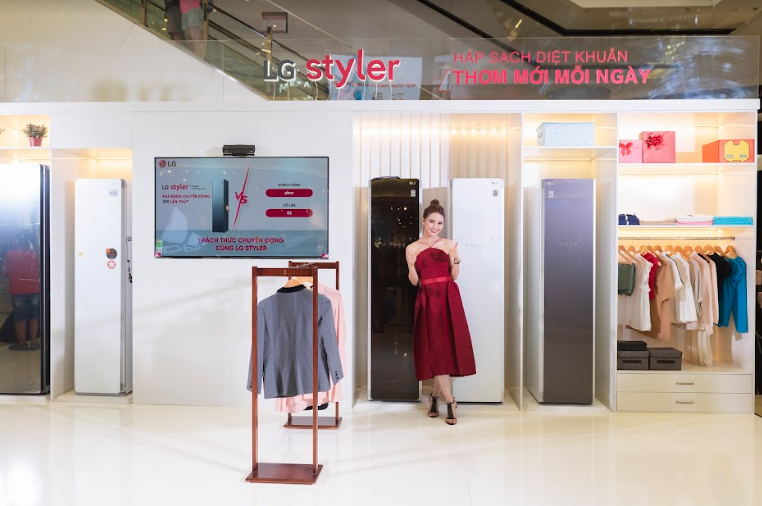 MC Huyen Trang was present at the AEON MALL Long Bien event
Check out the event calendar here for family fun moments together: https://trainghiemlgstyler.com/
https://kenh14.vn/chuoi-hoat-dong-cuoi-tuan-danh-rieng-cho-gia-dinh-khong-nen-bo-lo-20220612194524202.chn