In the school year 2022-2023, Thach Linh Primary School (Thach Linh ward, Ha Tinh city) plans to mobilize nearly 326 million VND, including: 90 sets of tables and chairs worth more than 143 million VND, 5 writing tables of 30 million VND. , 5 cabinets for storing utensils, student and teacher documents costing 20 million VND, 5 Smart TVs 97.5 million VND and 84 million VND for the corrugated iron roof of the toilet connecting the multi-function house. These advocacy items were disseminated at the parent meeting for grade 1.
A parent with a child in grade 1 said that although the campaign plan is voluntary, it is in fact mandatory. Specifically, 1st grade students have to pay 1,680,000 VND including money, board, television, teacher's file cabinet… In addition, each student pays 28,000 VND/day for boarding meals and 200,000 VND/month for meals. catering services. The total amount including the class fund is about 2 million VND.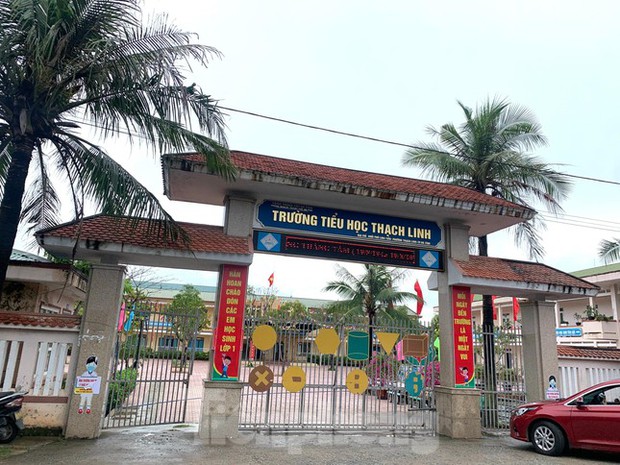 Thach Linh Primary School mobilized money to buy tables, chairs, and file cabinets for students and teachers.
"When the president of the parent association returned to the class to announce that each student had to pay those fees, most of them agreed and did not object because they were afraid that their children would be persecuted. But in fact, parents are frustrated because they have to pay these fees."one parent expressed.
According to this parent, the money spent to buy donations such as furniture is not discussed or selected as a supplier. But the school side actively buys first, then informs parents to pay. Worth mentioning, 90 sets of tables and chairs were bought new, but some of them seem to have been recycled.
"Teachers file cabinets do not understand why students still have to pay this fee. I don't know how the old tables and chairs were damaged and where they were taken, but students entering grade 1 have to pay this fee."said the parent.
Exchange with Tien Phong, Ms. Le Thi Thuy – Principal of Thach Linh Primary School said that the campaign to buy tables and chairs for students was because there were newly funded classrooms but not enough facilities to meet teaching and learning needs. learn.
In the plan to mobilize the payment to buy cabinets for teachers, it is not correct. The school does not charge this fee. "This is due to an accountant's typo, which the homeroom teacher disseminated to the wrong parents. As for the mobilization of those 90 sets of tables and chairs, it is a general movement of the whole school, not just grade 1. But grade 1 students can use these new tables and chairs", Ms. Thuy said.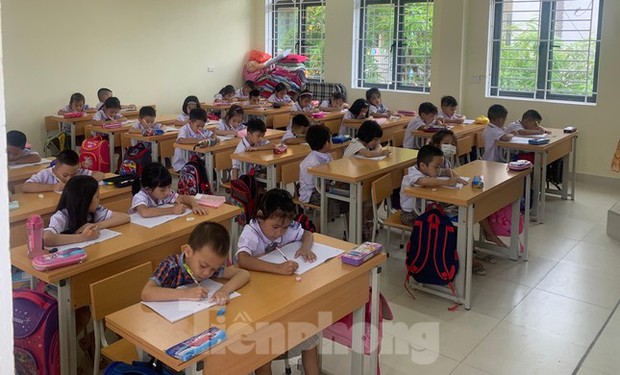 Newly purchased tables and chairs for students to study.
Parents complained that they could not choose a furniture supplier, Ms. Thuy said that at the beginning of the school year, the school could only be popular with parents because the campaign plan to buy 90 sets of these tables and chairs was made at the end of the school year. previous school year.
"These revenues are completely voluntary, not mandatory, not flat. Because the school could not mobilize at the beginning of the year, the school borrowed tables and chairs from a school equipment company to let the children learn first. If the campaign is not successful, return it to the company, which we have discussed in advance." Principal of Thach Linh Primary School confirmed.