"Milestone" for the wedding season 2022
In many countries, the Wedding Fair is always a directional event, where the latest trends and trends in the wedding "industry" converge. In Vietnam, this type of event has also begun to appear and is considered a "milestone" marking the return of many wedding brands after a long time of "hibernation" because of the pandemic. Held online, the wedding exhibition called WEDDING DEAL HUNTING 2022 has the advantage of reaching couples in all regions and at the same time bringing together many brands without pressure. spatially as in direct organization.
Wedding Fair Online – WEDDING DEAL HUNTING 2022 is organized into a series of major events and lasts from July 11 to September 30, 2022, bringing together more than 150 brands providing wedding venues and services in Ho Chi Minh City. , Hanoi, Nha Trang, Phu Quoc, Da Lat… No matter where your dream wedding is, the brands in this wedding exhibition can meet. The most attractive event is that the event will bring 200 preferential items and unlimited number of deals so that every couple has the opportunity to win a lucky gift for their wedding.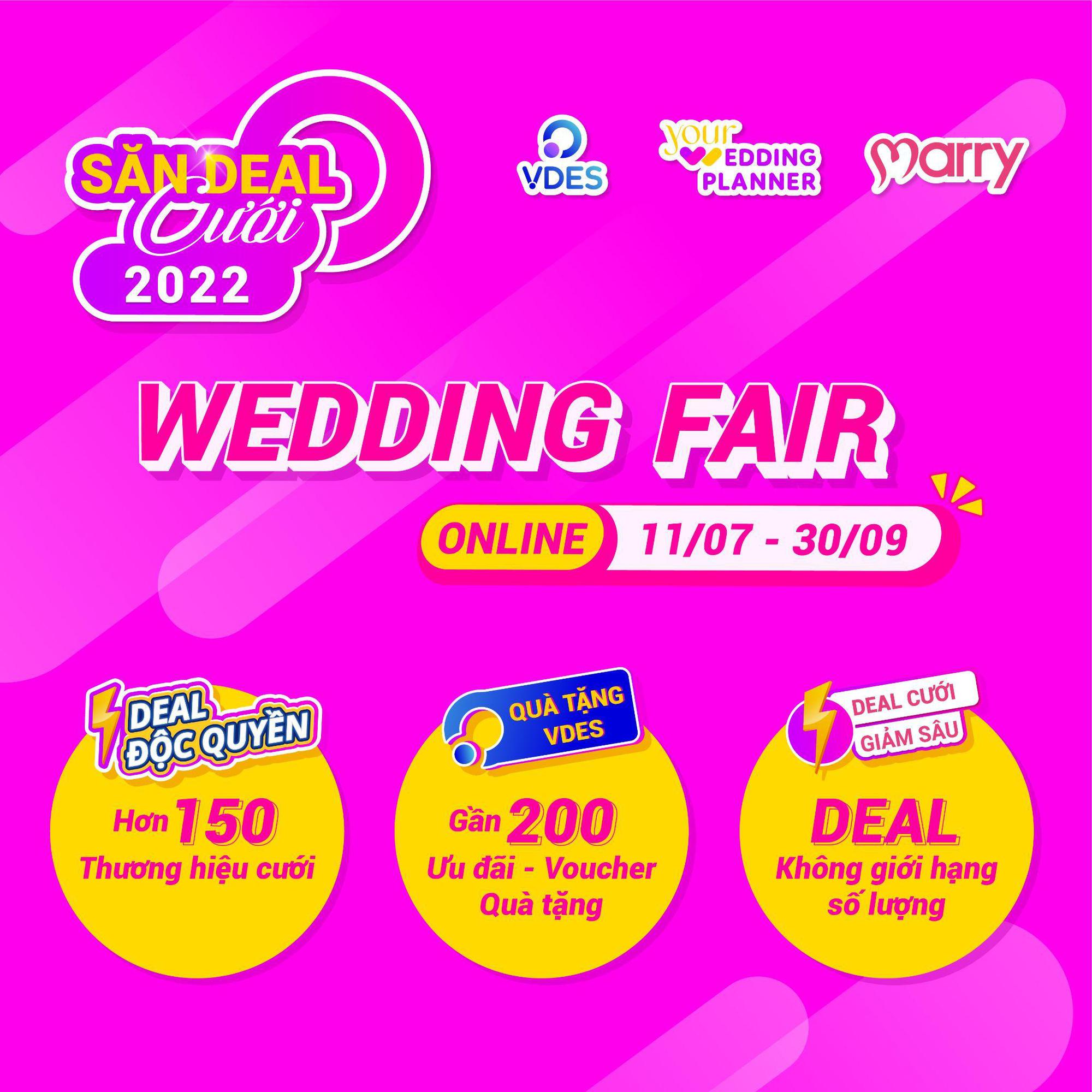 Experience events and hunt wedding deals from reputable brands.
Check out the impressive offers
As the most attractive part of Wedding Fair Online – WEDDING DEAL HUNT 2022, the bulk offers are extremely interested by couples. For those who want to organize their dream wedding at the most reasonable cost, it is definitely impossible to ignore the great deals in this event. Offers are extremely diverse, including: 100% of letters of recommendation confirmed from VDES have gifts; cash voucher/direct discount; exclusive offers from brands exclusively for VDES customers; Deal shock deeply reduced up to 50%.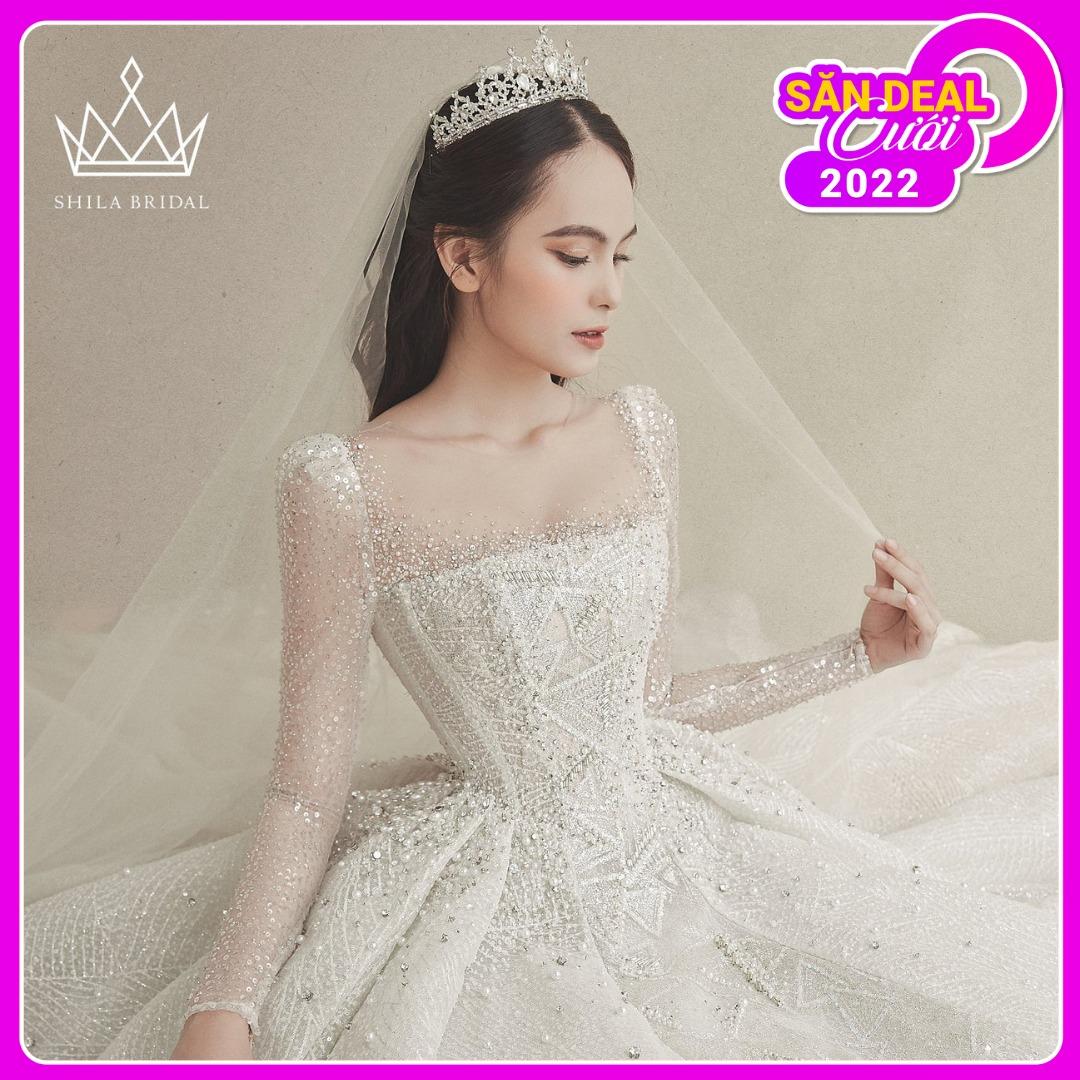 Along with the above valuable promotions, the heat of the wedding exhibition also comes from the presence of big and prestigious brands in the wedding industry. In terms of venue suppliers, the exhibition gathered five-star hotels such as InterContinental Saigon, Caravelle Saigon Hotel, Renaissance Riverside Hotel Saigon, Capella Gallery Hall…; resorts such as Novotel Phu Quoc, L'alya Ninh Van Bay… and many famous restaurants such as Pergola Saigon, LAGarden Restaurant… Prestigious service providers such as Will Productions (Photography), White Wedding Decor & More (Decoration), 7799 Décor (Decoration), J'may Wedding & Events (Decoration), IDY Wedding (Apparel)… will also be present. Especially, the offer comes from the companion brand PNJ High-end Jewelry.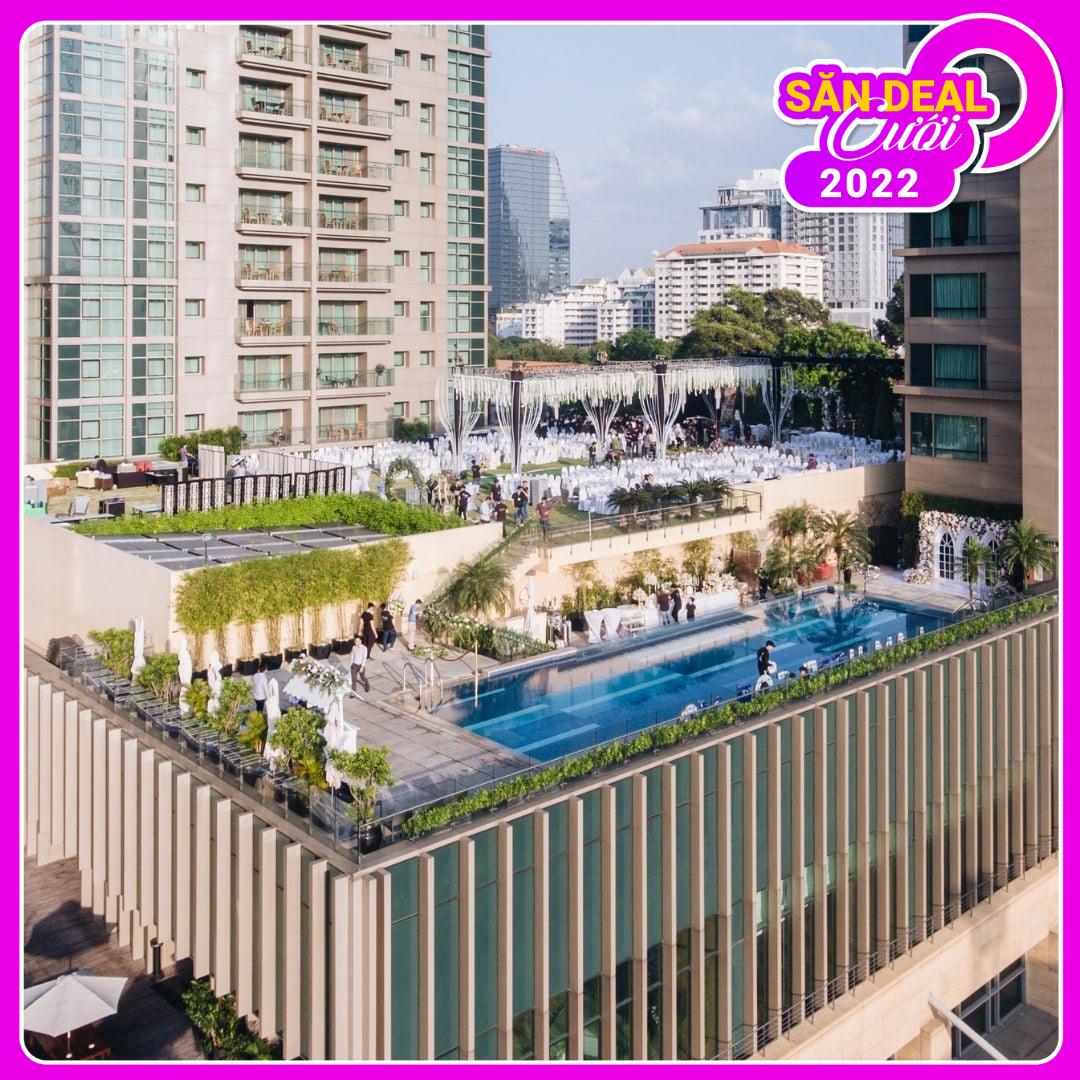 (Photo: The Lawn lobby at InterContinental Saigon)
5 simple steps to "Hunting 2O22 WEDDING DEAL"
To participate in Wedding Fair Online – WEDDING DEAL 2022, couples just need to follow 5 simple steps. Step 01 is to access VDES portals including website https://vdes.vn, fanpage or hotline (24/7), find information about interested partners and preferential programs. The next step is to leave contact information as well as party requirements. The third step is to receive a wedding plan consultation from a consultant, including analyzing and synthesizing quotes of suitable venue and service providers. The couples will then be introduced to priority care with staff of the brands. Finally, make a reservation and confirm the offers and gifts that apply only to you.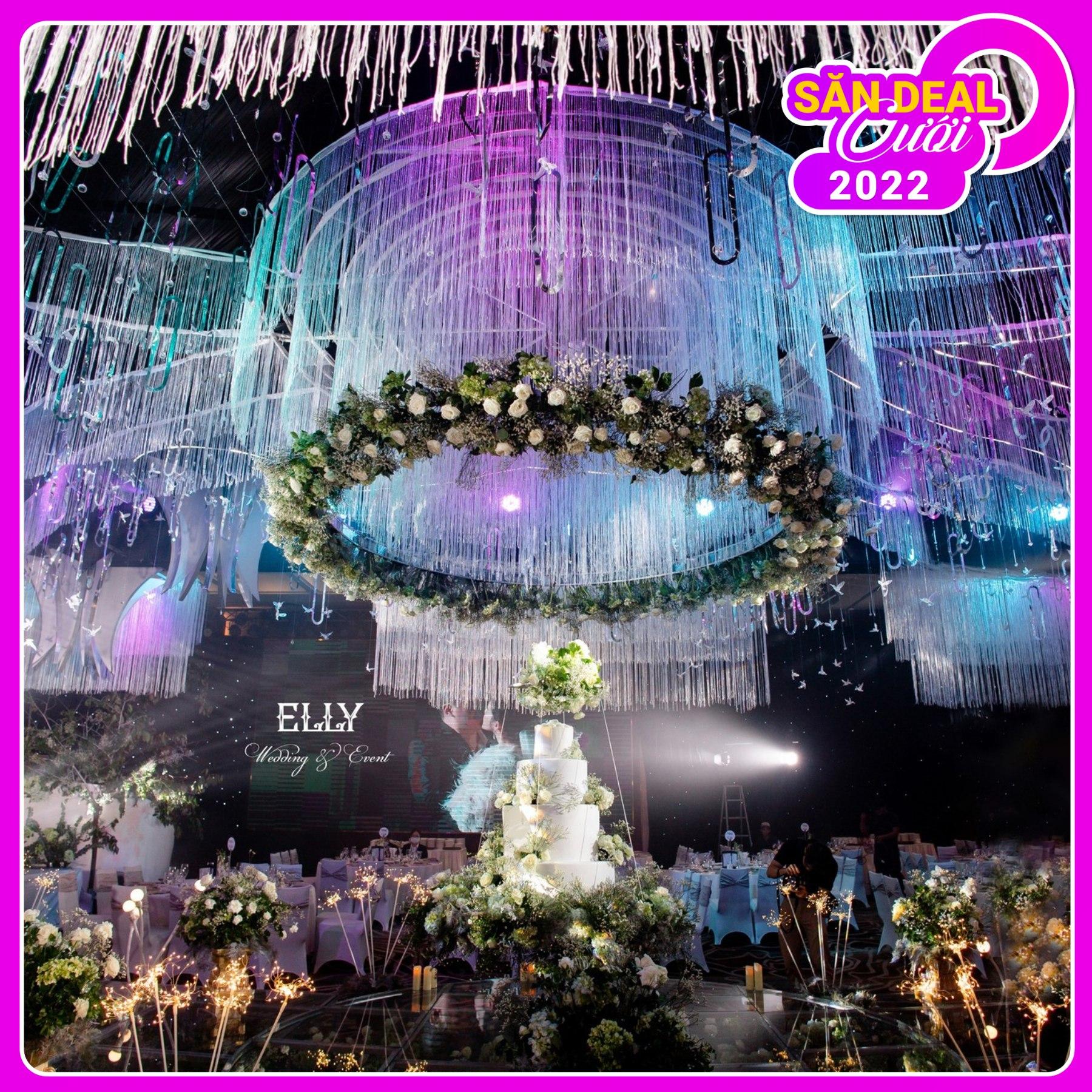 (Ảnh: Elly Wedding & Event)
Wedding Fair Online – WEDDING DEAL HUNT 2022 is organized by 3 prestigious brands in the wedding industry including: the event industry's e-commerce platform VDES (vdes.vn), the largest wedding portal and directory. Vietnam marry.vn and Your Wedding Planner, a new brand from VDES at yourweddingplanner.vn.
VDES was established in 2016, aiming to develop a diverse ecosystem to optimally meet the event organization needs of individual and corporate customers, while building a support and family platform. increase opportunities for exploitation and business development for venue and service providers. Meanwhile, marry.vn is a prestigious brand with 10 years of experience in the wedding industry, not only providing a directory of wedding services in Vietnam but also forecasting future trends in the wedding industry. Your Wedding Planner brand supports free consultation and provides Wedding Planner services with a variety of packages for your wedding event.
Convering a series of advantages such as ease of access through online form, convergence of many reputable service providers with discounts up to 50%, Wedding Fair online – WEDDING DEAL HUNDING 2022 is an event for couples. Couples cannot be ignored if they want to prepare their big day in the most impressive and economical way.
https://kenh14.vn/buoc-di-chien-luoc-cho-cac-cap-doi-san-uu-dai-cuoi-tiet-kiem-den-50-20220813000925653.chn