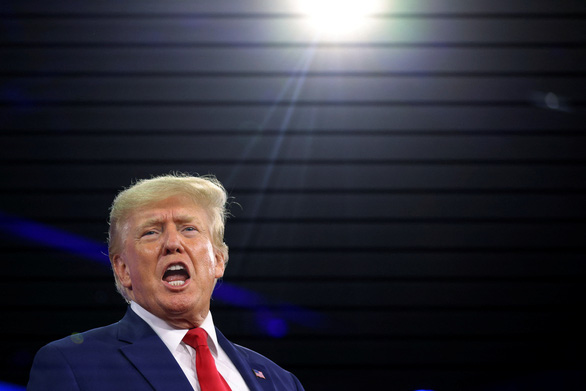 Former US President Donald Trump reacted harshly after his home was searched – Photo: REUTERS
Federal Judge Bruce Reinhart ordered the US Department of Justice to release the revised affidavit by noon on August 26, local time. The agency had previously submitted an amended affidavit, according to Reuters news agency.
In a statement dated August 25, Reinhart said the US Department of Justice had primary reasons for changing the affidavit to keep the information confidential of witnesses, federal agents, undeclared parties, methods, sources of investigation, jury information… . The rest can be made public out of public interest. Mr. Reinhart has approved a search warrant from the Federal Bureau of Investigation (FBI) and is overseeing the case.
The US judge held that the justice department did its part by making the corrections to protect the ongoing investigation, rather than hiding the entire statement. Previously, some US justice officials objected to the publication of this document because the investigation was still in the "early stages".
The affidavit is a document that includes all sorts of details about the entire Trump investigation, including reasons why prosecutors believe evidence can be found at the Mar-resort resort. a-Lago in the state of Florida.
Earlier this month, the FBI quietly conducted a search of Trump's home and recovered 26 boxes of sensitive government documents, many of which were marked "top secret". The search warrant raises three federal criminal charges in the Justice Department's investigation: violations of the Intelligence Act, obstruction of justice, and violations of the law in handling state documents.
The former US president confirmed that his resort was searched on August 8 and accused President Joe Biden's Democratic Party of being behind the incident.
According to several sources, Mr. Trump received a subpoena earlier this year to recover some documents that federal investigators believe he has yet to return to the White House, after he returned the private boxes. whether brought after the end of the term.