The founder of Panasonic Konosuke Matsushita (1894-1989) is known as a legendary Japanese businessman. During his life, besides valuable lessons about business, he also left many valuable lessons, including lessons on respect for others.
A difficult childhood and a special passion for electrical equipment
Konosuke Matsushita was born in 1894 in Wakayama, the third son in a family of seven siblings. Because of poverty, at the age of 9, he had to drop out of school, followed his father to Osaka to work for a coal furnace, then a bicycle shop to earn a living and support the family.
At the age of 17, Matsushita came to work for an electromechanical company because he was attracted to this industry. Because his passion was so great, 7 years later, he quit his job and opened a shop specializing in electrical goods with a capital of only… 97 yen. Even the Kimono shirt, dowry and jewelry of the wife must also be sold to make business capital. After a long period of research, he successfully invented the tail lamp, which was welcomed by customers and patented.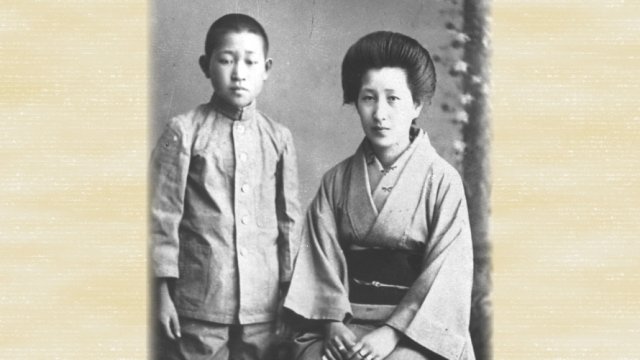 Photo: News.panasonic.com
In the period of 1918-1920, the Japanese economy experienced a serious crisis, businesses went bankrupt, and people were unemployed everywhere. But despite the times, Matsushita still borrowed everywhere to continue to expand, building a factory with a scale of more than 230m2 because he thought that this was an opportunity to develop his business.
Catching up with the market trend at that time, in 1923, he launched a battery-powered bicycle light after a long time of research and experimentation. This invention is said to be a breakthrough when before that, riding a bicycle in the evening was really inconvenient, a bicycle with a battery-powered light that only lasts a few hours or breaks, so it is not used much. However, it is quite expensive, so it is not accepted by dealers as expected.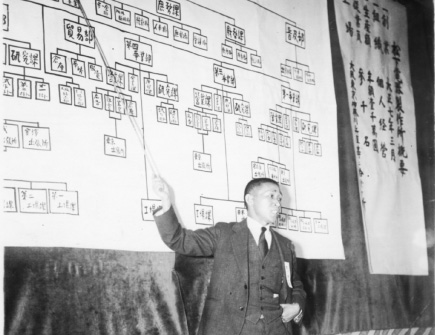 Photo: News.panasonic.com
Not giving up, he devised a new business method that was to quit wholesale and switch to retail. He distributed 3 – 4 light bulbs for free to each store, then directly tried one of them and called on people to experience and express if satisfied with the product, please import his goods. At the same time, they commit that they do not need to pay a large amount of money to import goods.
Fortunately, this method has helped him regain the trust of consumers. Not long after, Matsushita's bicycle light bulbs were available at every electric light shop as well as bicycle shops in Osaka, attracting everyone's attention. Orders from merchants were increasing, at the same time, Matsushita stepped up the search for retailers to expand the area.
How to treat people to win people's hearts
At the end of 1929, the Great Depression continued to have a heavy impact. Large enterprises, small and medium enterprises all cut workers in each factory when there is no job. Meanwhile, Matsushita's company has a large amount of inventory, the best way is to limit production.
Also during the time when the hair was hanging in the balance, Matsushita Konosuke's health was not good, so he had to take care of his illness at home. His subordinates sought him out to suggest the reduction of staff. However, Matsushita insisted that he would cut even one employee. He said:
"This crisis situation may be temporary. If so, how can we fire the employees who have been committed to the company until now? When you need it, you hire it, when you want it, you fire it, if you keep thinking so short-sighted, who wants to dedicate themselves to the company? Even just one person can't be fired. Wages for half a day of work or half a day of production, even one percent, are not cut!"
Instead, he devised a new solution, which was to have employees put samples in their sales briefcases and try to get more orders. This was responded to by the staff and actively worked, bringing samples to everywhere in Osaka and Kyoto. Just like that, the inventory was quickly cleared and the factory went back to business as usual.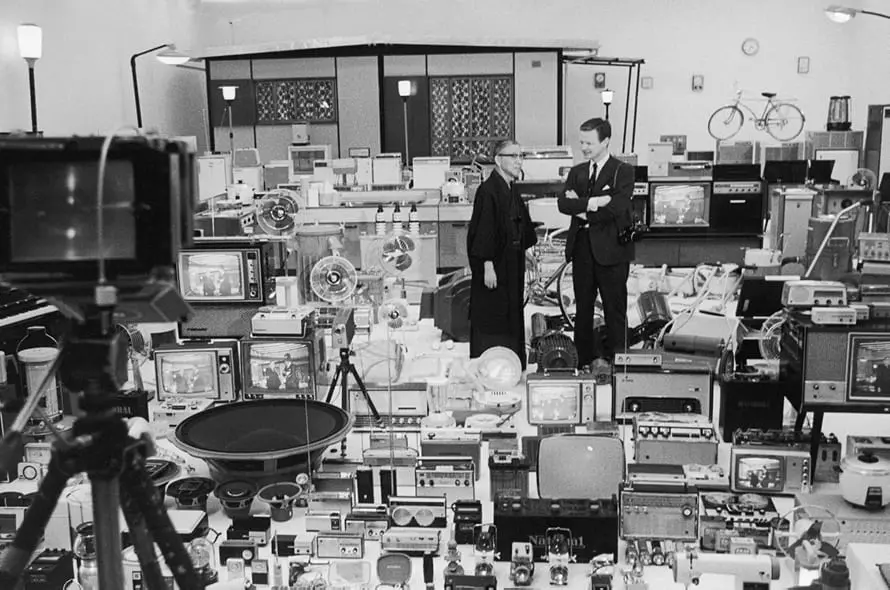 Konosuke Mashushita giving an interview to LIFE magazine in Osaka in June 1964. Photo: blogs.panasonic.com.au
In 1931, Mashushita's scope and influence reverberated throughout the country with 200 types of electrical products. Workers have numbered more than 1,000 people. In 1935, Mashushita Factory became Mashushita Electric Gas Industry Company. In 1938, Mashushita built a model of a television set. In 1941, Masushita's company became a large enterprise with more than 10,000 workers.
In 1945 Japan after the war, the US took over Japan, at that time, the US put restrictions on Japanese companies, and put Masushita's company on the list of tycoons, he was asked to resign. At that time, he went to the US dozens of times to negotiate, but to no avail. Fortunately, the labor union, after learning of this, unanimously saved its director, Masushita eventually got off the list of tycoons, and kept her position.
Although he got out of this difficulty, his business continued to have other problems, the company's debt was increasingly piling up. The debt alone has reached one billion yen. He was nicknamed the "Debt King" of Japan. Even for daily meals, he had to rely on borrowing from friends. Times were tough, but that couldn't bring him down.
The "King of Debt" ushered in a flourishing Panasonic era
1951 was the opening year for the rebuilding of the Mashushita title. This time Masushita went to the US and Europe to survey the market. After that, he started to build the first production plants in the US, then to Southeast Asia, Latin America, Africa… In 1955, the company exported speakers to the US for the first time under the brand name. Panasonic. Since then, the era of this brand has expanded and become a symbol of the strong development of the Japanese economy.
In 1960, the capital of Matsushita Company increased by 15 billion yen, the number of company employees also increased by 25,000 people. In the same year, Mashushita was ranked 74th in the 100 "World's Giants". In 1962, the American magazine Times printed Masushita's picture on the cover, which was a break for this newspaper because this was the first time, a portrait of a Japanese businessman was published on the cover with the words: "Mr. owner of Mashushita Company, a company with a reputation in the world, the goods have the best quality and the most effective use".
In 1961, at the age of 67, Masushita decided to resign as the General Director of Panasonic and took over as chairman of the Board of Directors. But in those 3 years when the market declined, the man at the age of seventy-five once again returned to help his "child" overcome difficulties. In 1964, Masushita decided to take the position of chairman of the Board of Directors of Panasonic, temporarily holding the position of director of the company's sales department to successfully revive Panasonic.
Under his leadership and efforts, Panasonic grew rapidly in difficult economic times. In 1973, Panasonic was once again in trouble when the oil crisis broke out. Masushita calmly analyzed, adjusted the direction and business strategy, once again helping Panasonic overcome challenges. To this day, Panasonic is proud to be a world leader.
As many times as Panasonic faced adversity, it refused to surrender to fate. With the talented leadership of Konosuke Matsushita, Panasonic is growing day by day. Associated with the flourishing story of Panasonic, the reputation of founder Konosuke Matsushita is no longer just a name but a spiritual image.
(Synthetic)