On the evening of May 19 (London time), the couple Prince William and Princess Kate appeared on the red carpet to attend the premiere of "Top Gun: Maverick", starring actor Tom Cruise.
At the event, the Duchess of Cambridge became the focus of attention with her flawless look when choosing an off-the-shoulder Roland Mouret dress, holding an Alexander McQueen clutch. Meanwhile, Prince William is elegant with a velvet jacket and velvet shoes embroidered with fighter planes as a way of honoring the Tom Cruise movie.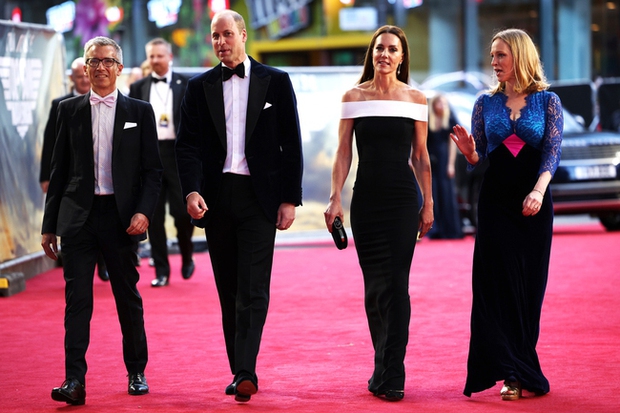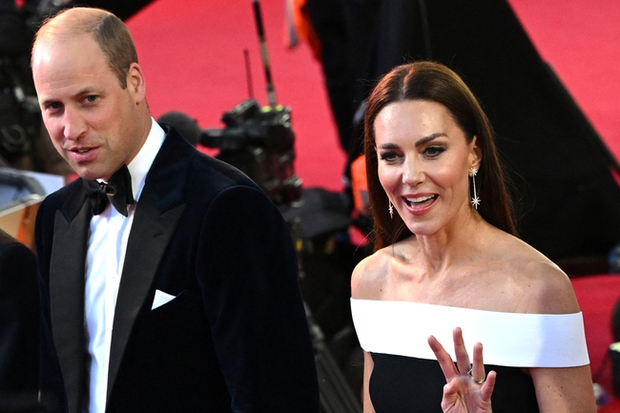 Princess Kate radiantly appeared on the red carpet.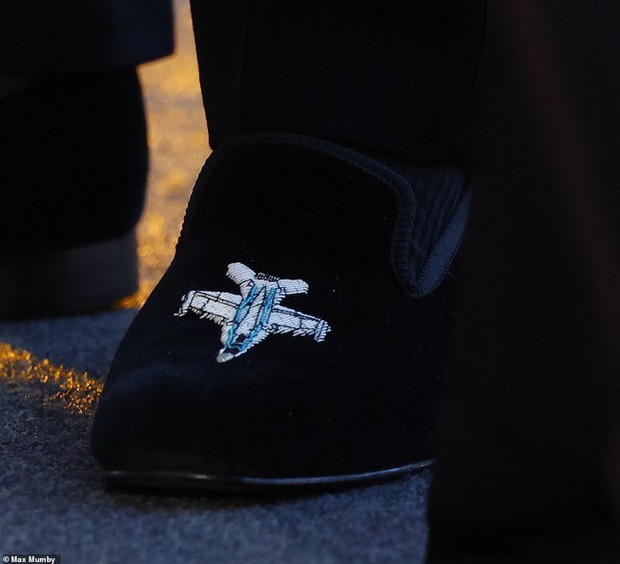 Prince William with a fighter jet embroidered velvet shoe.
Princess Kate surprised fans with her beauty and charisma like an A-list star in the Hollywood world. In particular, the moment when actor Tom Cruise showed his gallantry and courtesy when guiding the royal bride's hand to move on the red carpet, the media exploded.
Specifically, the Cambridge house was initially received by Cameron Saunders, head of the Film and Television charity sponsored by the Queen. Right after that, the famous actor Tom Cruise, the male lead of the film, went outside to welcome the royal couple.
The 59-year-old actor took the initiative to take Princess Kate's hand to help her up the steps of the red carpet. During the meeting, the Duchess often turned to, attentively listening to Tom Cruise talk. She smiled brightly at the Hollywood actor, who is famous for having a close relationship with the British royal family.
Tom Cruise took the initiative to walk Princess Kate's hand on the red carpet.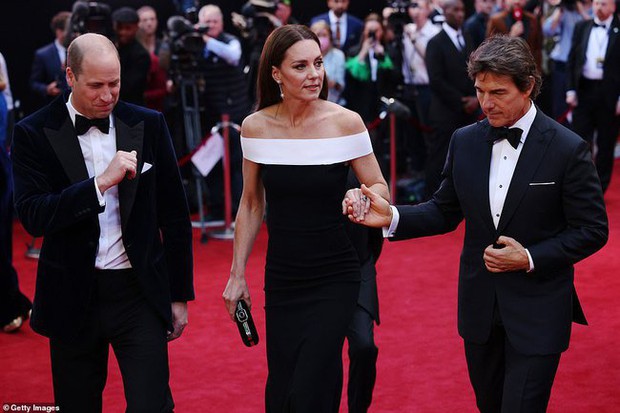 Tom Cruise's gallant action has attracted media attention.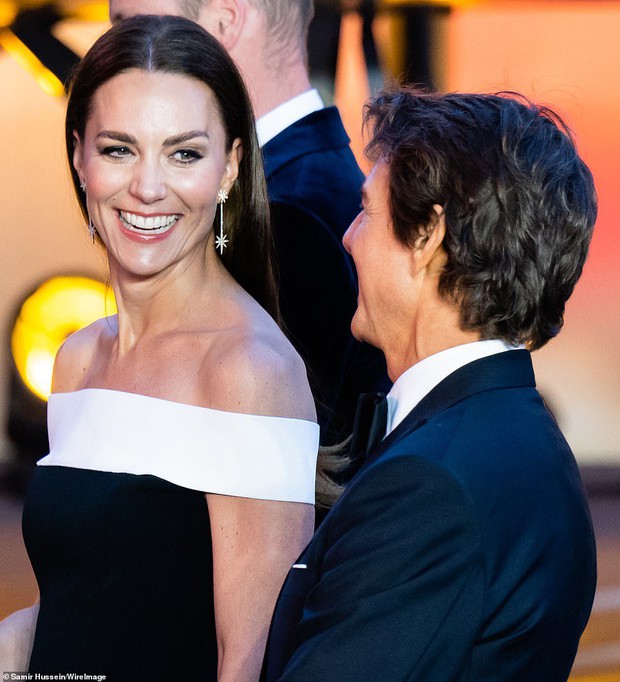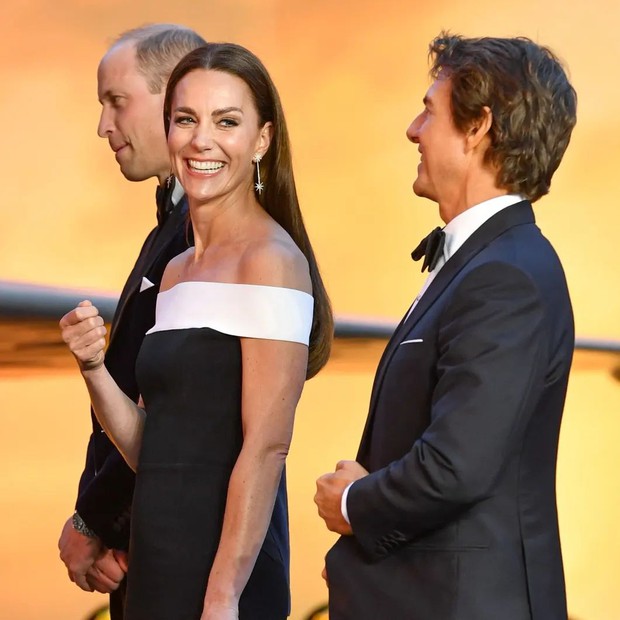 Princess Kate smiled brightly, turned to chat with the famous actor.
Ahead of the premiere, Tom Cruise said he and Prince William "have a lot in common". In addition, this actor also admires the British royal family.
"We have many similarities. We both love England, we're both pilots and we both love to fly", said Tom Cruise.
Recently, the famous actor also attended the first official event, opening the Platinum ceremony, celebrating 70 years of the reign of the Queen of England. Tom Cruise gave a special speech praising and honoring the outstanding achievements of the head of the royal family over 7 decades.
The king of action movies introduced Prince William – Princess Kate to co-stars Jennifer Connelly, Jon Hamm and Miles Teller in this premiere.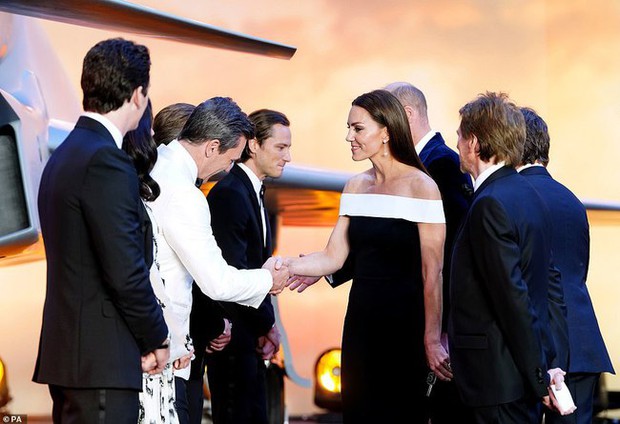 Princess Kate and her husband greet the cast of the new blockbuster.
Princess Kate and her husband have become familiar guests on the red carpet at popular events. The Duchess' greatest success is that every time she appears, the royal bride takes the spotlight, receiving a rain of compliments for her top fashion style.
Source: Daily Mail
https://afamily.vn/tai-tu-tom-cruise-diu-tay-cong-nuong-kate-tren-tham-do-gay-bung-no-truyen-thong-dien-mao-nang-dau-hoang-gia-gay-bat-ngo-20220520095321922.chn