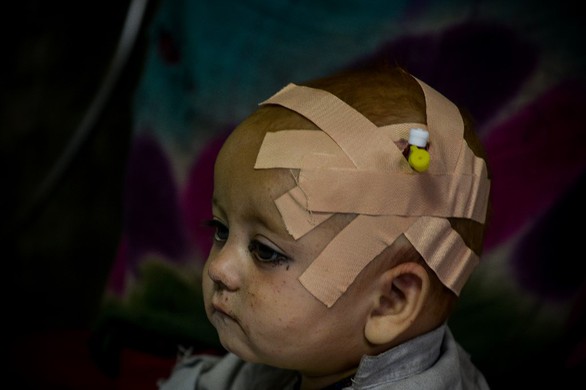 An Afghan child is treated in a hospital in Sharan city after being injured in an earthquake in Gayan district, Paktika province, Afghanistan on June 22 – Photo: AFP
"People are digging grave after grave," Mohammad Amin Huzaifa, head of the Department of Culture and Information in Paktika, a province hit hard by the earthquake, told reporters.
He said at least 1,000 people were killed in Paktika province alone. In addition, more than 1,500 people were injured, many of them in critical condition.
The death toll is likely to rise as rescuers attempt to dig through collapsed houses. "Many people are still trapped under the rubble," said Mohammad Amin Huzaifa.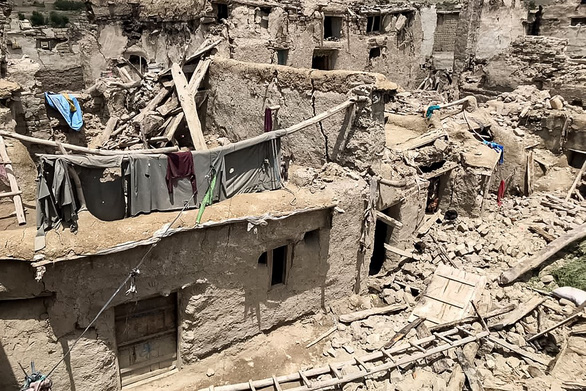 Damaged houses after an earthquake in Gayan district, Paktika province on June 22 – Photo: AFP
Photos and videos shared on social media showed badly damaged homes in remote areas. The United Nations Coordinator for Humanitarian Affairs in Afghanistan Ramiz Alakbarov said nearly 2,000 homes were likely destroyed.
United Nations Secretary-General Antonio Guterres said the agency was "fully mobilized" to support Afghanistan. United Nations officials also confirmed the deployment of medical teams with medicines, food, trauma care kits and emergency shelters to the earthquake area.
The 5.9-magnitude earthquake hit hardest in the rugged eastern region of Afghanistan, where people are experiencing hardship amid a humanitarian crisis that has worsened since then. since the Taliban took power in August 2021.
The quake hit areas affected by heavy rains, which caused landslides, rocks and mud, hampering rescue efforts.
Mohammad Yahya Wiar, director of Sharan Hospital in Paktika province, said they are trying their best to treat people. "Our country is poor and lacking in resources. This is a humanitarian crisis, like a tsunami," he said.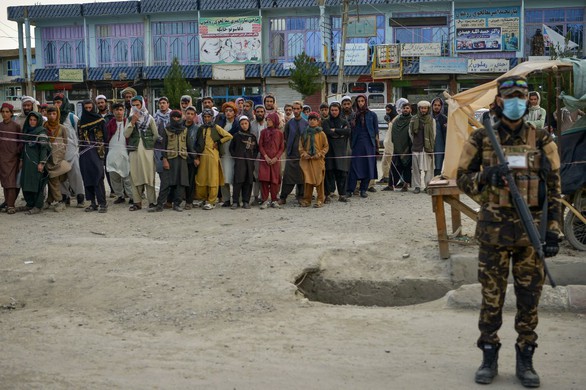 Afghans wait in line to donate blood for earthquake victims who are being treated at a hospital in Sharan city, Paktika province on June 22 – Photo: AFP
The earthquake poses a major challenge for the Taliban. Even before the Taliban came to power, Afghanistan's emergency response teams had difficulty handling the natural disasters that frequently hit the country. Now, with only a handful of planes and helicopters in service in the country, any immediate response to the quake is limited.
"The government of Afghanistan is working within its power. We hope the international community and aid agencies will also help our people in this dire situation," said Anas Haqqani, official. senior Taliban, wrote on Twitter.