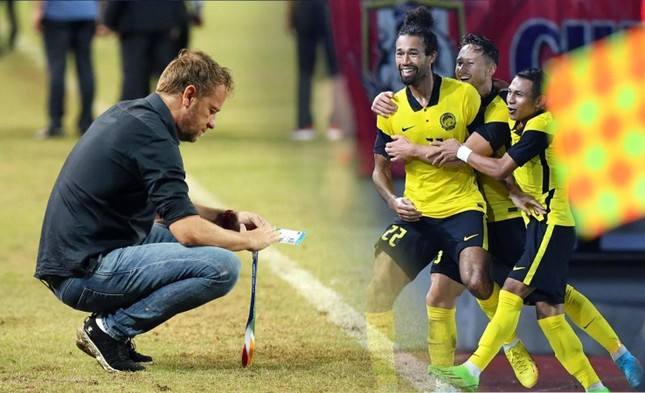 In the evening in Chiang Mai, in front of nearly 20,000 home spectators, Thailand lost to Malaysia, for the third time in a row could not reach the final of the tournament organized by themselves.
According to Thairath, "Thai players fought with all their hearts before collapsing on the penalty spot", while SiamSport commented "this is a heartbreaking result" and "Thai team lost unfortunately". But fans of the land of the Golden Temple do not share that opinion. Most thought that Thailand's defeat was deserved and that Malaysia really excelled in both spirit and play.
On a large forum, Thai fans pointed out that "War Elephants" came out without a clear idea, the midfield could not hold the ball and the whole team lacked cohesion. They also lose the ball easily, unable to compete with opponents in speed and fitness. Even the fact that Chanathip had to leave the field in the 13th minute because of an injury could not explain Thailand's incompetence.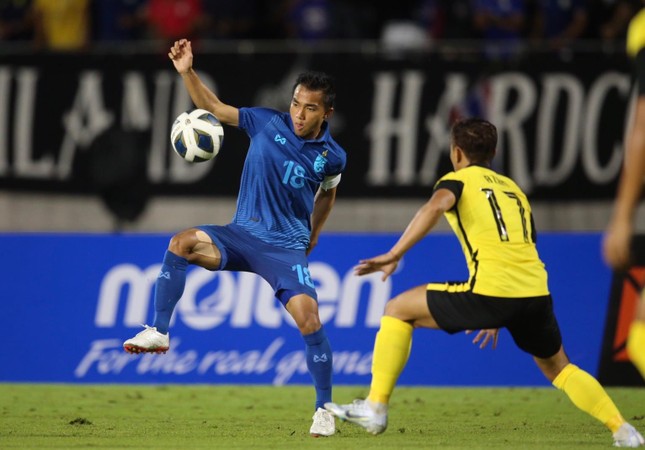 Chanathip had to leave the field after 13 minutes because of an injury. (Photo: SiamSport)
In the squad, there are still good players like Theerathorn Bunmathan, Weerathep Pomphan, Thitiphan Phuangchan, Supachai Chaided and Supachok Sarachat, but Malaysia is the first to score (32 minutes). It wasn't until 90+5, 1 minute after Malaysia played with only 10 people, that Thailand got the equalizer. But that excitement didn't help much. The Thais still fell after the penalty shootout by Supachok's only missed shot.
Before the King's Cup 2022, a survey organized by KBU Sport showed that 79.66% of respondents were interested in the tournament. However, only 27.66% think that the Thai team will take the throne at home. Regarding the reason, 29.0% believe that Thailand lacks competitiveness and 22.88% doubt the ability of coach Mano Polking.
After the defeat, Thailand will compete for 3rd place King's Cup 2022 with Trinida & Tobago, the wave of criticism of Polking flares up again. "Mano came with an advertisement for a modern style, but in the end Thailand still played in an outdated style, only knowing long passes and high crosses," one fan wrote. "I talked about Mano's incompetence for a long time, and no one listened," said another.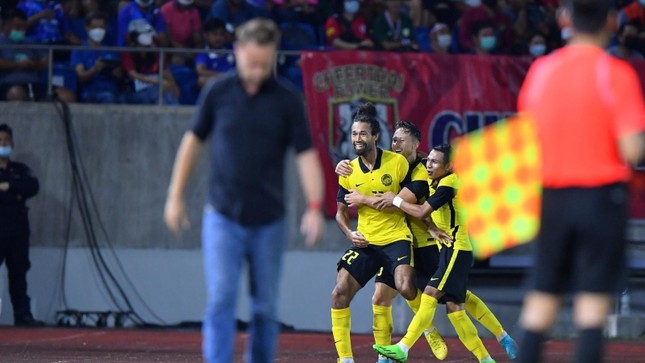 Coach Mano Polking faded in the joy of the Malaysians. (Photo: SiamSport)
Along with the call to sack Polking, many people also suggested that the Thai Football Federation should find a Korean coach like Vietnam with coach Park Hang-seo. "The Koreans will bring what Thailand lacks, including strength, physical foundation, systematic defense and discipline," one commenter said. "Let's see how Park Hang-seo's Vietnam has just beaten Singapore. They only use substitute players, U19 and U23 are enough to crush the opponent 4-0" is another comment.
Speaking of Vietnam, a topic that attracted many comments was about the fitness of Vietnamese youth in the match against Singapore. Many Thai fans say that Vietnamese players are more and more like the Japanese, with a strong, thick and well-balanced body, in contrast to the slim body of Thai youth. According to them, it is not heredity but the result of a methodical investment, training regime as well as the development of sports science in training.
However, not everyone agrees with this view. After years of playing the big brother of Southeast Asia, it is difficult to admit that Thai football is lagging behind.