How the world "spends money" at amusement parks
The key point that makes the difference for this tourism model is that in a park, visitors get the maximum experience with all types of entertainment such as high-class games, top-notch architectural space, luxury resorts, to great art shows. Most famous parks in the world follow this trend such as Disneyland, Everland, Universal Studios…, and visitors are willing to pay a small amount of money to get those fascinating experiences.
At Hong Kong Disneyland, visitors are willing to pay 639 HK$ (equivalent to 1,890,000 VND) to have an adventure in 7 lands in Walt Disney, accompanied by playing freely with countless games and harmony. into the vibrant stream of people at parades, stage shows, night light shows… In particular, many tourists "play out" more when they are willing to spend about 30 million VND to own. Platinum ticket – the standard option that allows you to visit all 4 Disney parks for a year to have the opportunity to "live" with legendary characters such as Mickey Mouse, Donald Duck…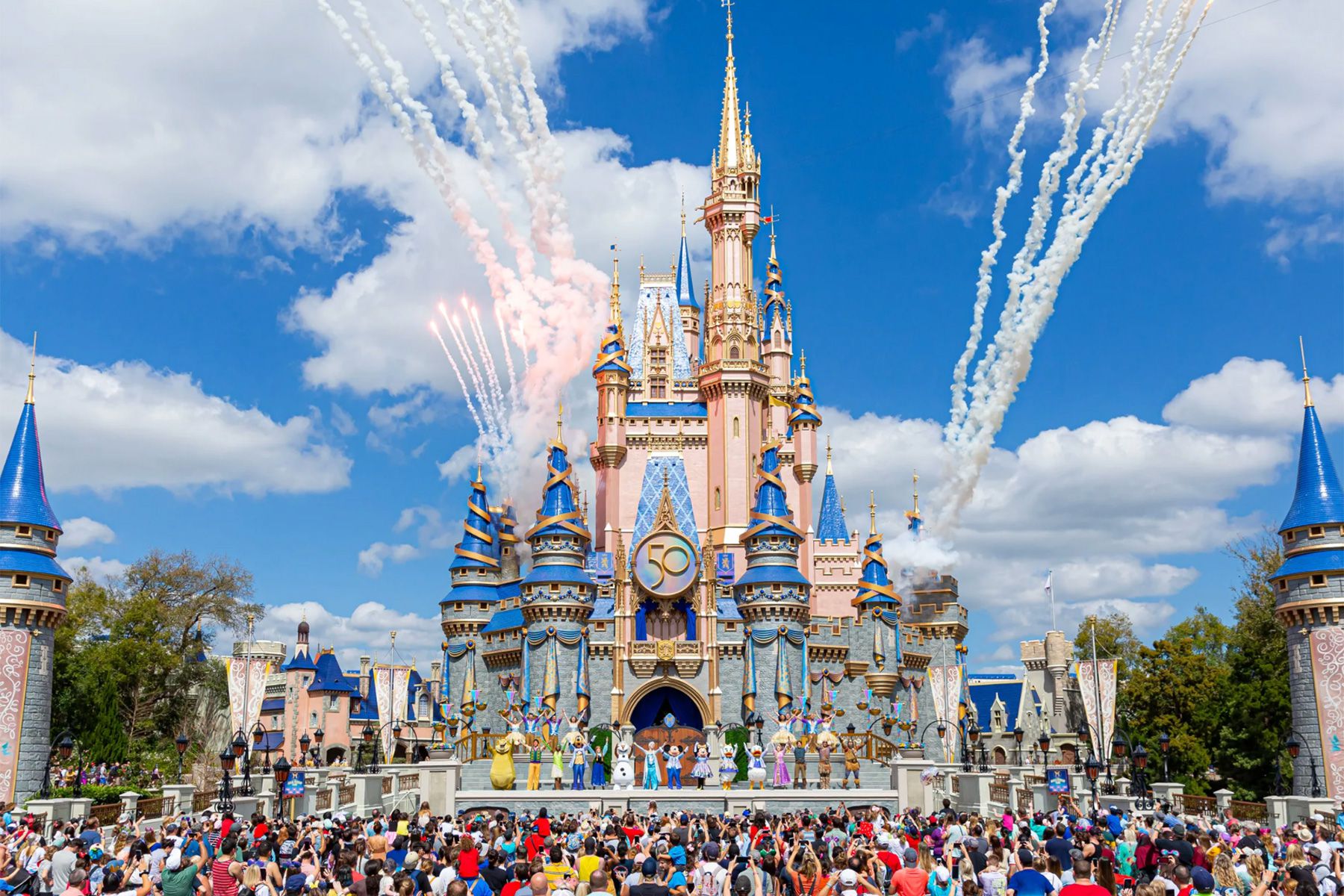 At the largest theme park in Germany, Europa Park, visitors will spend 55 EUR (about 1,340,000 VND) to visit 18 themed areas, 15 of which represent 15 European countries. , play water park Rulantica 43,000 m2, VR virtual reality technology center, 4D cinema… Here, there are 6 4-star hotels, camping resorts and 45 restaurants and bars, in which There is a 2-star Michelin restaurant for travelers willing to pay to elevate the experience.
In China, Jade Dragon Snow Mountain is a legendary check-in point, where visitors will have to pay 100 CNY (345,000 VND) for the entrance fee, an additional 180 CYN (622,000 VND) for the cable car ticket to Glacier Park to admire the majestic snowy mountains and poetic glaciers, and add 280 CNY (960,000 VND) to see the Lijiang Impressionist art show by famous director Zhang Yimou. Thus, to get the full experience at Ngoc Long Tuyet Son, the amount of money that visitors spend falls into the range of 2 million VND, which is not small at all, but this place is still an extremely attractive destination for tourists. .
Has Vietnam caught up with the global trend?
The all-in-one entertainment model can be considered to have emerged in Vietnam since Ho Chi Minh City has Dam Sen or Suoi Tien cultural parks. But it wasn't until Sun Group's Sun World Ba Na Hills in Da Nang launched in 2009, that the all-in-one experience model confirmed its position and very successful spread in Vietnam.
In the years 2012-2014, Vietnamese people memorized the classic slogan "Ba Na Hills – The road to fairyland", and wished to touch "fairyland" at least once in their life. At that time, Ba Na Hills only had cable car lines that reached Guinness records, Fantasy Park with more than 100 extremely attractive games, to the magnificent spiritual space hidden in the clouds, ancient castles. with ancient Gothic architecture… But all created a whole new world of entertainment and relaxation that was unprecedented in Vietnam at that time.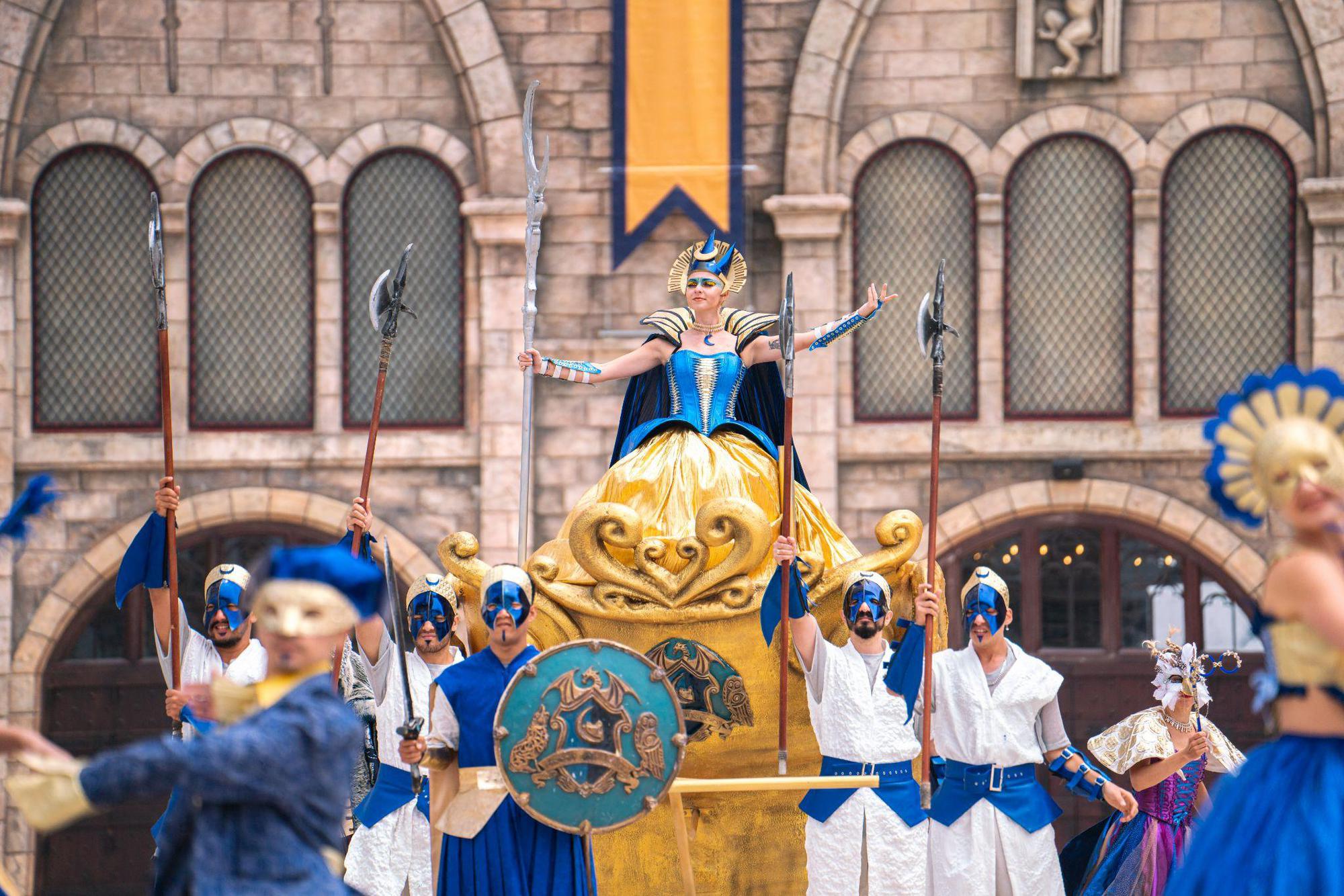 Sun World Ba Na Hills opens a world of experience with hundreds of exciting games, eye-catching shows and exciting 4-season festivals.
Going to Ba Na Hills of Da Nang now play for two or three days without exhausting the experience. The subdivisions are themed, based on the story of the Land of Giants, with two kingdoms- Moon Kingdom and Sun Kingdom, leading visitors away from reality, to soar and get lost in a magical, magical world. Golden Bridge, Moon Castle, Sun God waterfall, year-round flower gardens, new game areas, world-class shows each year with a new theme, mini shows all over the place, Beer Plaza has four vibrant seasons, nearly 30 restaurants with diverse dishes from five continents and four seas…, with many visitors, Ba Na Hills deserves to be a Disneyland of Vietnam.
After Sun World Ba Na Hills, the trend of "all in one" tourism has taken on a unique position in the Vietnamese tourism industry, with many large-scale amusement parks stretching from South to North. Sapa has Sun World Fansipan Legend with a record cable car system that brings visitors to the Roof of Indochina and a magnificent spiritual complex with art shows imbued with ethnic identity in the Northwest highlands; Quang Ninh has Sun World Ha Long with 3 theme parks; Phu Quoc has Sun World Phu Quoc with the world's longest sea-crossing cable car that brings visitors to Hon Thom with a variety of experiences, from Aquatopia water park with more than 20 continent-class games, to sea sports. , scuba diving, adventure games at Exotica Village… Tay Ninh has Sun World Ba Den Mountain in the future that will be full of Buddhist culture… Da Nang also has an Asia Park – Asia Park with a variety of experiences .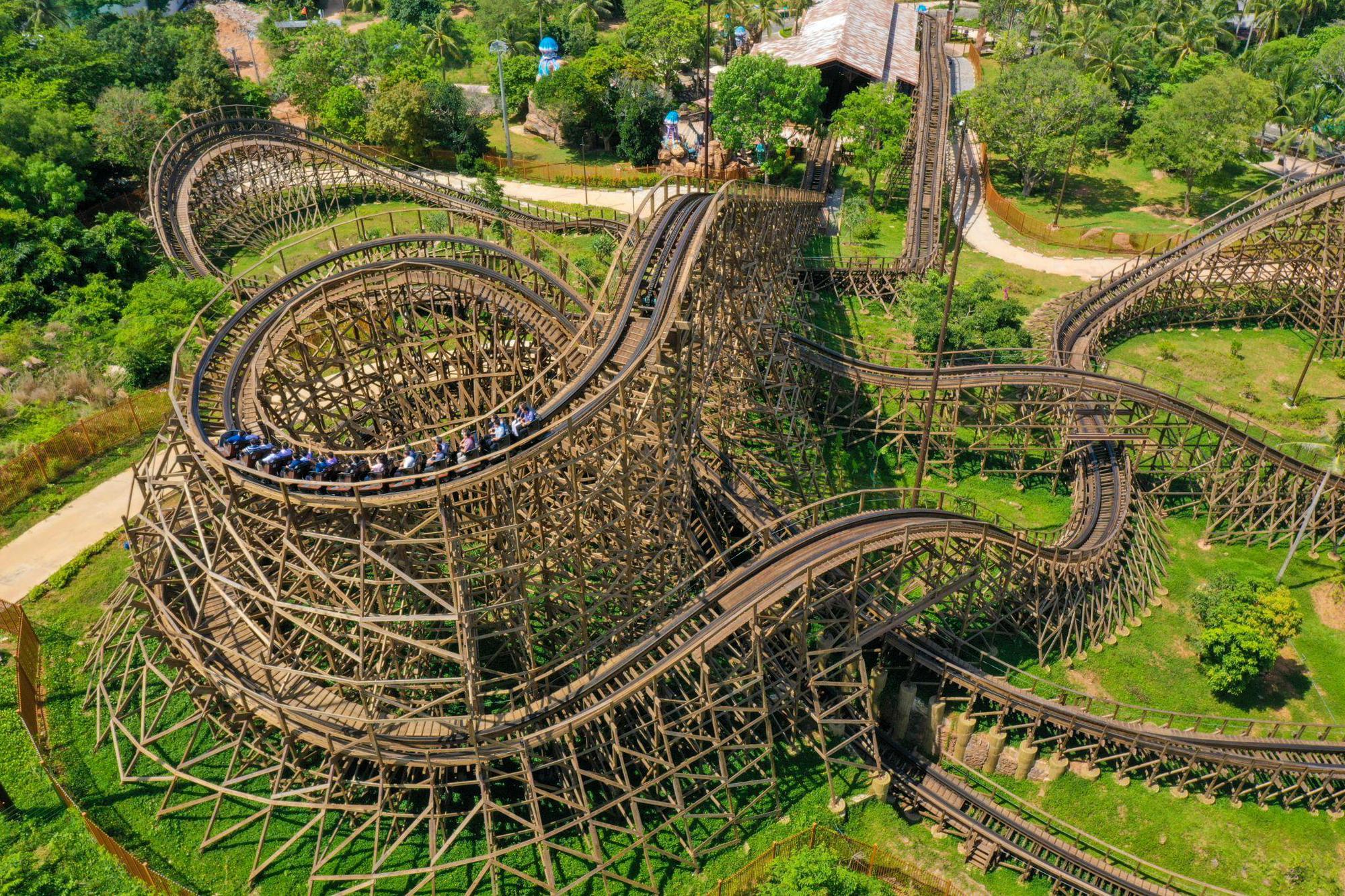 Moc Xa Thinh Nu at Sun World Phu Quoc is the first wooden roller coaster in Vietnam.
International class, domestic price
Mr. Nam Phong (Hanoi) shared: "North, Central, and South have amusement parks everywhere, and the infrastructure is also very monumental, compared to the world, I see that domestic products are no less competitive. Of course, the cost at Vietnam's high-class amusement parks is not cheap, but compared to the world, it is much more comfortable."
For example, with a package ticket price of 715,000 VND applied at Sun World Fansipan Legend, visitors can take a cable car to enjoy the panoramic view of the majestic Hoang Lien range from the foot of the mountain to the top of Fansipan, touching the Roof of Indochina. , visit the magnificent spiritual cultural complex, the largest rose valley in Vietnam, and if you choose the right time, you will be able to see large-scale art shows, participate in the season "Horses on the clouds". ", or attractive festivals such as Heaven Gate Opening Festival, Rose Festival, Winter Festival…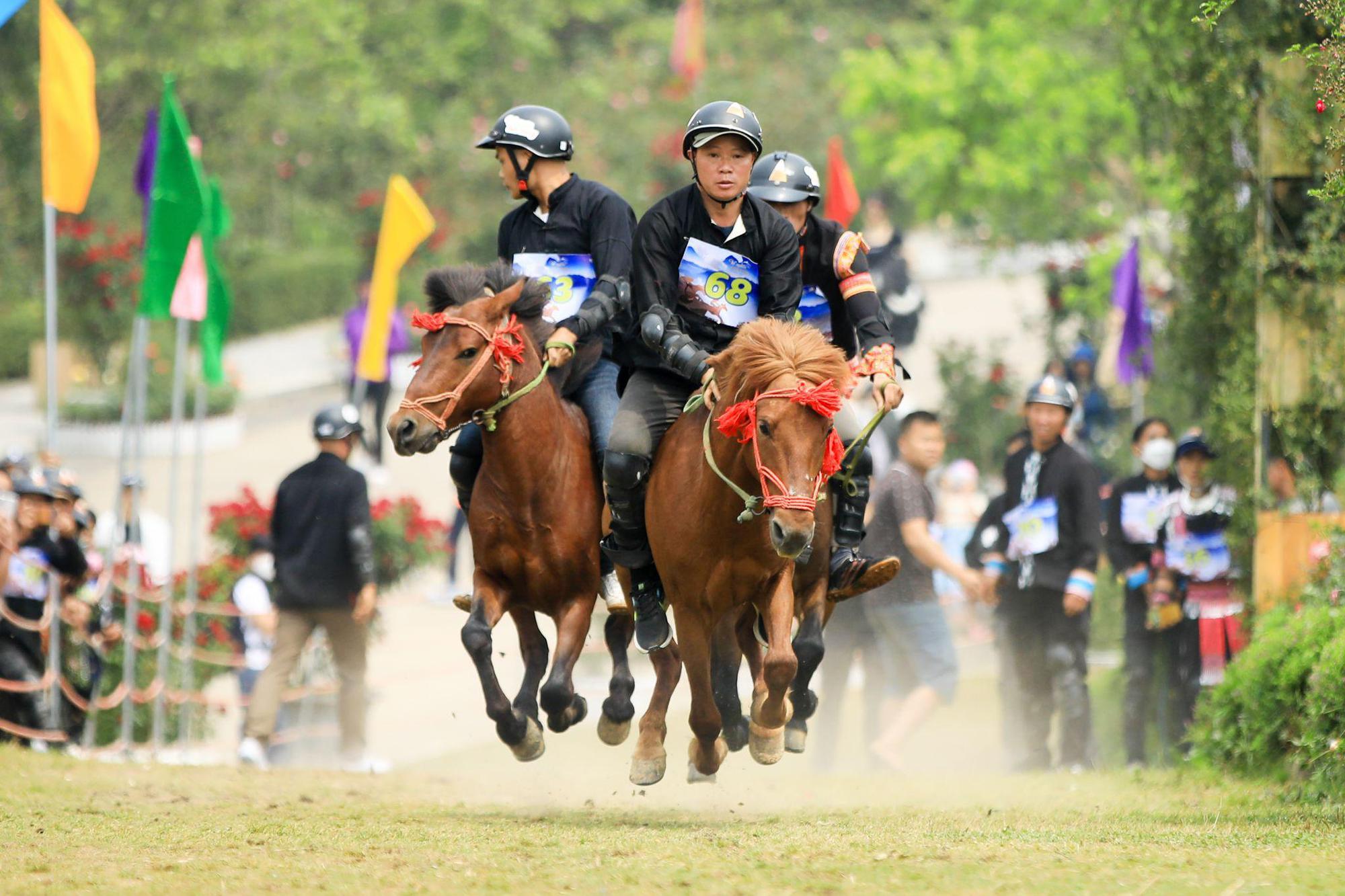 Horseshoe season in the clouds will also take place at Sun World Fansipan cable car station until the end of August 15, 2022.
Ticket price to experience Sun World Ba Na Hills is VND 825,000, including all games and entertainment items, watching 4D movies, enjoying spectacular shows that normally, in some foreign parks , they have to pay for tickets to see. Even if you choose the Ba Na by night combo ticket for only 700,000 VND/adult and 520,000 VND/child, you will be offered a round-trip shuttle from the center of Da Nang to Ba Na and enjoy unlimited buffet.
All comparisons are lame, but it can be confidently asserted that Vietnamese people do not need to go abroad to play a world-class multi-amusement park at a reasonable price. At this point, our industry can go even further, as Ba Na Hills is constantly being upgraded and added new experiences. Sun World parks of Sun Group are also constantly expanding to many new destinations such as Sam Son (Thanh Hoa) or Lang Son… And especially, if the model of world theme parks like Disneyland or Everland is modeled. , Universal Studios… will be similar in all countries, the Sun Worlds will not repeat in the lands it sets foot in. That is enough to see, the class of Vietnamese parks when there is the investment of large private enterprises has made a difference, has its own characteristics and class, creating its own brand for Vietnam on the world stage. .