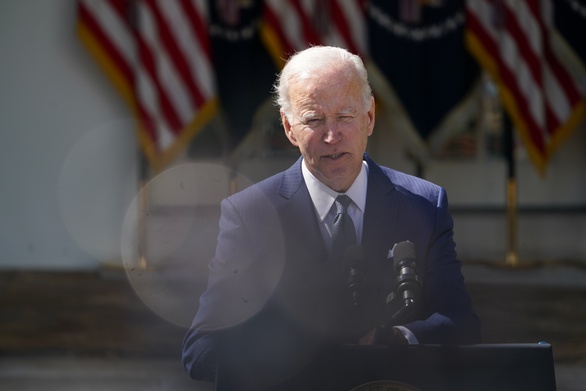 The administration of US President Joe Biden is looking to strengthen cooperation with Pacific island nations – Photo: AFP
The US effort to strengthen ties with the Pacific islands has not been favorable due to the Solomon Islands' rejection of the US draft agreement, and some countries are concerned about the "insufficient" financial support from the US. " for the area.
US President Joe Biden welcomes a number of Pacific leaders to Washington to attend the first summit of the US and Pacific island nations from September 28. The conference was attended by the island nations of Fiji, Marshall, Micronesia, Palau, Papua New Guinea, Samoa, Solomon, Tonga, Tuvalu, Cook, French Polynesia, New Caledonia, Vanuatu, Nauru.
This is Washington's attempt to strengthen ties with Pacific countries and is seen as a response to China's growing involvement in the region. Several other Pacific nations welcome US involvement in the region.
However, the Guardian newspaper, citing leaked documents from the Solomon delegation, said that the country "cannot approve the declaration this week and will need time to think about it".
The draft agreement is still under discussion and the US side hopes it will be approved this week.
Under the agreement, the US and the island nations will strengthen cooperation in the face of the "climate crisis and increasingly complex geopolitical environment" with general words such as promoting economic growth, maintaining peace and harmony. peace, security.
The draft differs markedly from the sweeping regional economic and security agreement that China made with 10 Pacific nations earlier this year, which detailed details, commitments on funds, programs specific schedule and even specify the number of Chinese art troupes that will be sent to the archipelago for cultural exchanges.
It also allows China to expand its participation in security arrangements in the region, such as training, laboratory construction, cybersecurity cooperation, etc.
The US draft also says Washington is committed to completing negotiations regarding the Free Association Treaty with Micronesia, Marshall and Palau. However, a document from the embassies of these three countries said that "the US offer of economic support is not enough".
The US side has not yet commented on this matter.