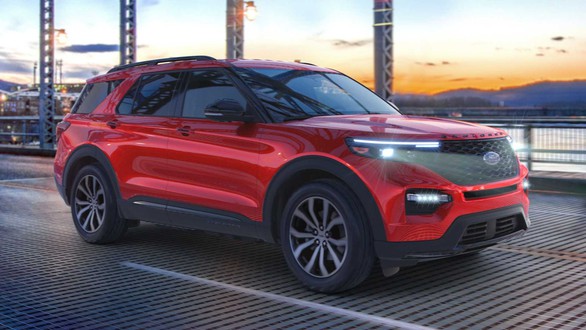 Ford is losing serious points in the eyes of North American users because of 3 factors: it can't control the dealer blowing the price, waiting for a new purchase is too long, and the finished car is also distracted and handed over to users – Photo: Ford
An anonymous Ford Bronco user shared with the newspaper Carscoops said that there are many trucks that take months to transport. Some early buyers receive their cars early, others are still waiting and at Ford, no one seems to care because there is a disconnect between the brand and the shipping services.
Bronco car owners even have to communicate with each other to find a solution, when contacting manufacturers and dealers, there are zero results.
A Ford Bronco buyer shared on the forum Bronco6G that, they have delayed the delivery of the car up to 5 times even though the car is confirmed to be on a transport ship. Another person said that their car has been assembled for 73 days but is still waiting to be shipped, not to mention the waiting time… 2 years compared to when they first ordered the car.
Some other car owners claim that they are only noticed and supported when… making a big deal out of it. One commenter said they had to contact the company's regional representative and even send a series of emails to Ford to get a support call.
In fact, any hot Ford model launched recently (Bronco, F-150 Lightning, Mustang Mach-E, Ranger or Everest) has an inherently large queue because of limited components. resulting in a trickle yield. However, what bothers customers the most is that even when the car is complete, they still cannot receive the handover because of the US brand's negligence.
Ford has not yet commented on this information.