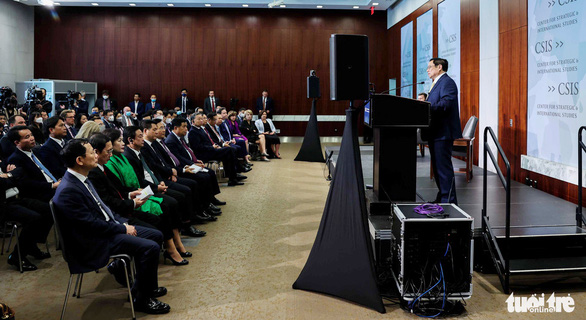 Prime Minister Pham Minh Chinh speaks at the American Institute for Strategic Studies (CSIS) – Photo: NGUYEN KHANH
Vietnam is currently one of America's leading trading partners in the region, and the US has invested billions of dollars in overcoming the consequences of Agent Orange and other problems left over from the war. It shows how with perseverance and trust, former enemies can become partners.
Foreign Policy wrote.
Before the event that Vietnamese Prime Minister Pham Minh Chinh is on a business trip to the US and the ASEAN-US Special Summit this week, Foreign Policy (USA) magazine has an article about Vietnam – US relations. In which, the two countries have achieved many remarkable achievements since the establishment of diplomatic relations in 1995.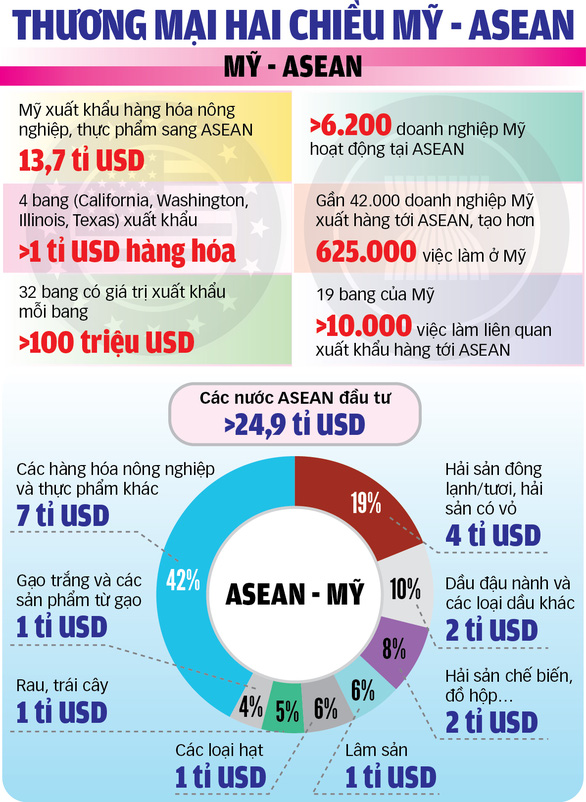 Source: US Business Council 2021 Report – ASEAN Data: Kim Thoa; Graphics: TUAN ANH
Theo Foreign PolicyUS officials, including US Ambassador to Vietnam Marc Knapper, are calling for upgrading the two countries' relationship from "comprehensive partnership" to "strategic partnership" in recognition of the remarkable success of the relationship. Bilateral relations.
Meanwhile, discussing the ASEAN-US Special Summit, on May 12, CNBC (USA) wrote: "In the context of the war in Ukraine, which is currently Washington's top foreign policy priority, the President US Joe Biden is hosting Southeast Asian leaders in Washington, which is a sign of America's commitment to the region."
Theo CNBCsome important issues such as economic recovery after the COVID-19 pandemic, climate change, political changes in Myanmar, and security issues will be discussed at the 2-day conference.