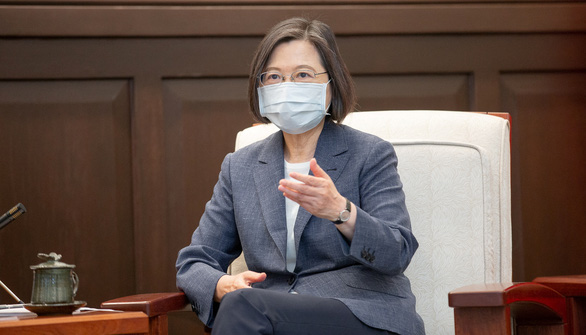 Taiwan's leader Tsai Ing-wen – Photo: REUTERS
Taiwan's Central News Agency did not name the lawmakers who arrived in Taiwan on the evening of August 25, but revealed they arrived by a US military plane and will meet Taiwan's leader Tsai Ing-wen tomorrow. August 26.
Taiwan's foreign ministry also issued a statement saying the island would have "important guests" arriving at 10pm on August 25 at Songshan airport, but gave no further details.
China considers Taiwan part of its territory and has vowed to reunify the island. Earlier, in protest of the visit of US House of Representatives Speaker Nancy Pelosi to Taiwan in early August, China conducted live-fire military exercises near Taiwan and abandoned some dialogues with Washington. including military talks and on climate change.
A week after Ms. Pelosi's visit, a group of five US lawmakers again arrived in Taiwan. The Chinese military has responded by conducting more drills near Taiwan.
The United States has no formal diplomatic relations with Taiwan.
Also on August 25, Taiwan said that five Chinese warplanes flew through the median line of the Taiwan Strait amid China's continued military activities near the island.
Mainland China and Taiwan are separated by the Taiwan Strait.