In every home, the trash can is an indispensable item. However, using this trash can always encounter certain inconveniences. These can be mentioned as manipulating plastic bags into the bin, cleaning and emptying the trash when the bin is full or opening and closing the trash can.
To solve those inconveniences, now on the market, there are special types of trash cans, named Smart sensor trash can.
Like other smart electronic devices, the device runs on a rechargeable battery, integrated with many automatic functions, helping to minimize human activities, people no longer have to manipulate manually. In addition, they also have the ability to deodorize, install under cabinets, bring aesthetics to the space…
Normally, in general, about today's smart sensor trash cans, they will automatically open when the distance between the lid and the human hand is about 10cm, and automatically close after about 3-5 seconds. There are types that will open and close when people lightly touch or kick their feet.
Besides, the device can also automatically change the garbage bag, give an alarm signal when the garbage is full…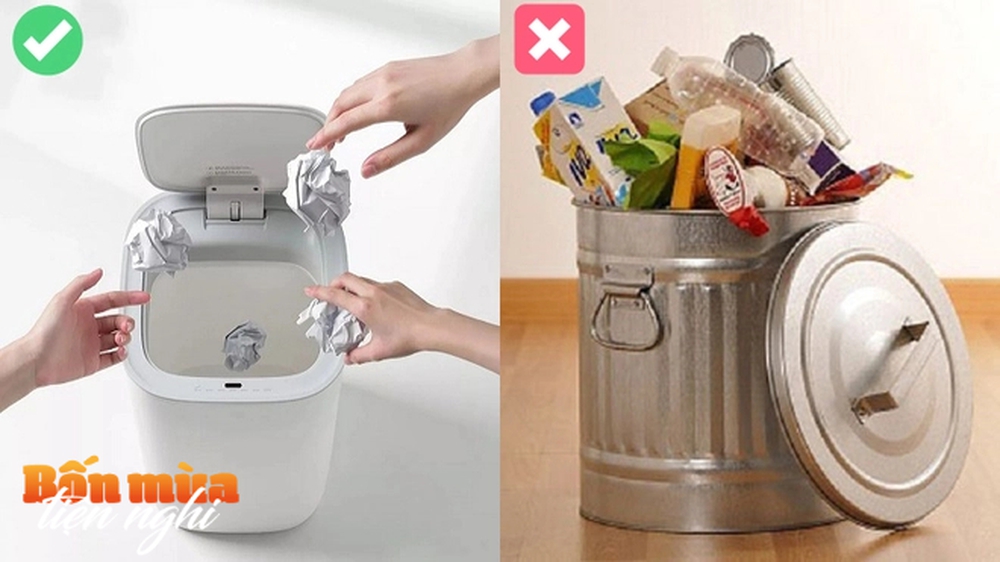 The trash can automatically alerts you when the trash can is full. (Illustration)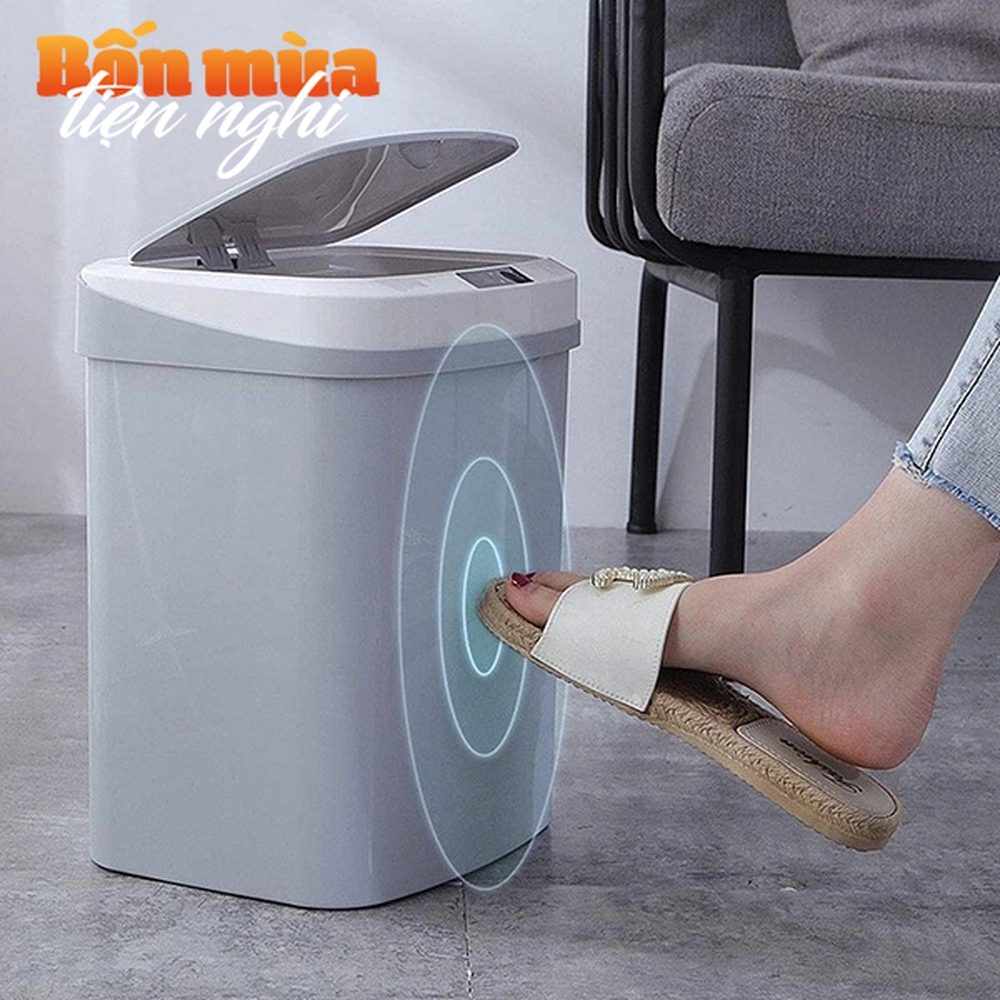 The trash can is equipped with a chip that helps smart sensors, automatically close and open the lid when people approach or touch it. (Illustration)
Just like regular trash cans, the main structure of smart sensor trash cans includes the body and lid of the trash can. However, in parts of the device will be installed more smart electronic chips, capable of infrared detection.
These chips combine with the transmitter, thereby capturing and detecting the energy emitted under the radiation of the human body.
Types of smart sensor trash cans
Currently on the market there are 2 types of popular smart sensor trash cans. There are full automatic sensor dustbin and semi-automatic trash can.
If the full smart sensor trash can will do all the steps from a – z for cleaning your house, the semi-automatic trash can will be a bit different. They will not sensor to automatically open and close, but humans will have to press a button on the device to perform the operation.
In addition, another type of smart trash can is also of interest to many users. It's an auto-sorting recycle bin. This is a more advanced version, capable of automatically identifying, thereby classifying organic and inorganic waste. The feature of deodorizing and automatic opening and closing of the lid in this device is still fully equipped.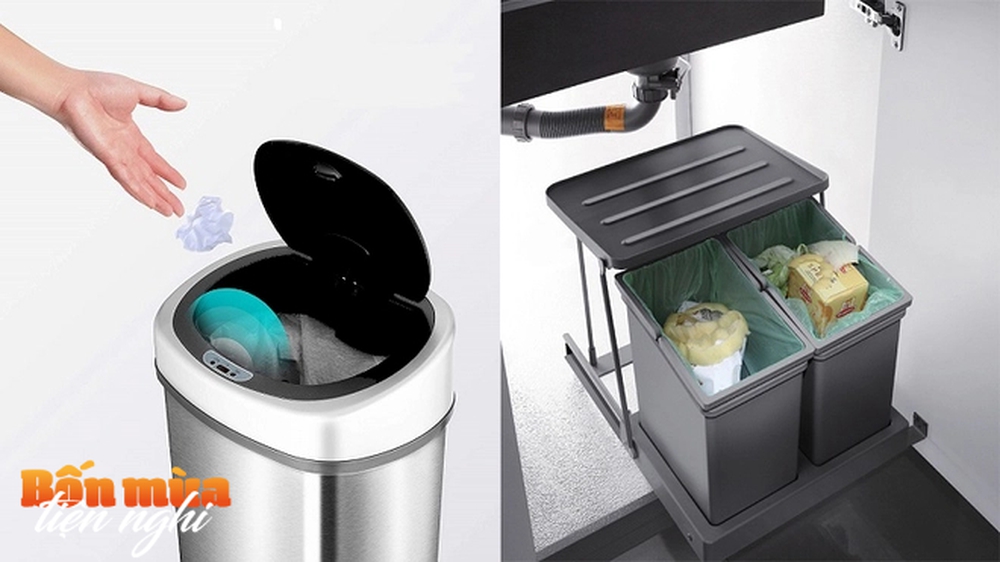 In addition to sensors, there are smart trash cans that can help people sort garbage. (Illustration)
User reviews on real effectiveness
In a forum about smart home appliances, many users have made their comments after a period of using the sensor trash can.
According to users, the device brings convenience, sensitive touch, and ease of use. "My family bought the type of more than 300,000 VND but used it for half a year and it was still delicious, just kick it and it will automatically open it."account user Huong Nguyen said.
Another user of Minh Anh account added: "My house uses a 2-compartment type, it's convenient to classify garbage. The bin is both beautiful and the lid opens and closes very smoothly."
A KOC on Tiktok specializing in reviewing cute Duy Luan electronic household items also made his own comments about smart sensor trash cans. In a close-up video of the user, Duy Luan commented that the device opens and closes the lid smoothly, automatically replaces the trash bag and warns the trash can is full.
According to Duy Luan, this is a product worth the money.
The familiar KOC on Tiktok Duy Luan shares a satisfied experience when using a smart sensor trash can. (Video Tiktok @Duyluandethuong)
It can be seen that, like robot vacuums, dishwashers or other smart household appliances, smart sensor trash cans contribute to simplifying the cleaning process in people's homes.
Besides modern functions, helping to ensure family hygiene, another outstanding advantage of the device is its beautiful and modern appearance compared to traditional trash cans.
Currently on the market, smart sensor trash cans are sold ranging from a few hundred thousand to several million dong depending on the capacity, size and manufacturer. This is a much more expensive price than traditional trash cans.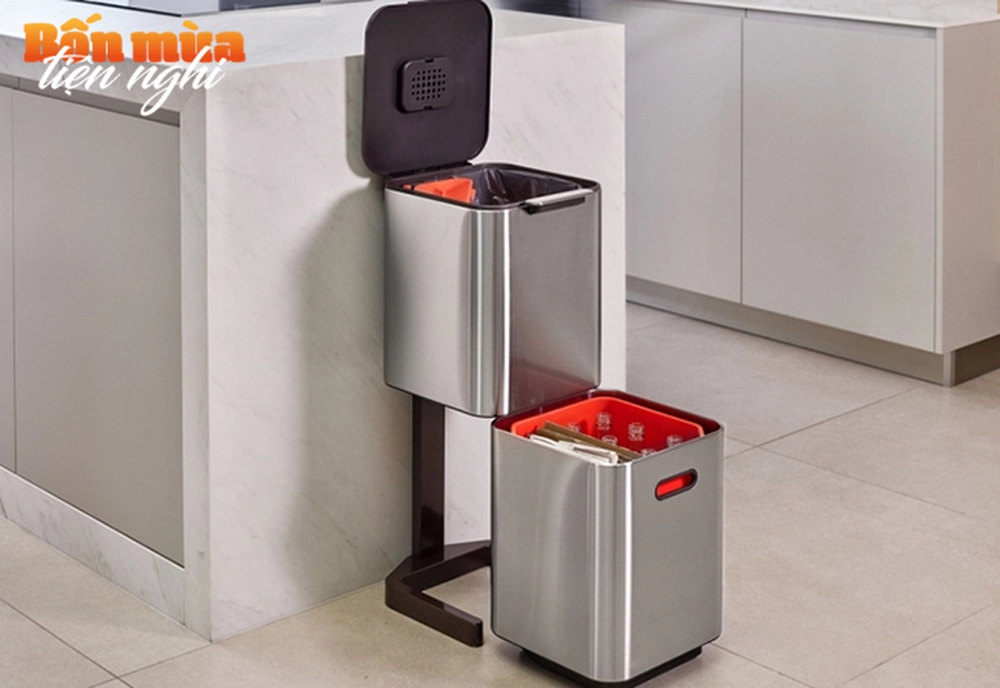 The cost of trash cans depends on the size and capacity. (Illustration)
When buying an automatic sensor trash can, users need to learn and carefully read the instructions for use. Because some lines need to use specialized garbage bags, so that the device works effectively. In addition, when using, some types of trash cans may experience sensor disturbances, so it's better for your family to choose reputable, quality and warranty products.