India Today newspaper on June 28 reported that Mr. Lal was murdered in the city of Udaipur.
According to police officer Hawa Singh Ghumaria, Lal was detained by police on June 10 after posting a video commenting by female politician Nupur Sharma about the Prophet Muhammad. However, this person explained the video was because the 8-year-old son "wrongly posted when he was playing games on his father's phone". Sharma made "provocative" statements aimed at the Prophet Muhammad. Mr. Lal was later released on bail on June 11.
According to Mr Lal (when he was alive), some people shared pictures of him on social media, calling on his supporters to kill him if they caught sight of him.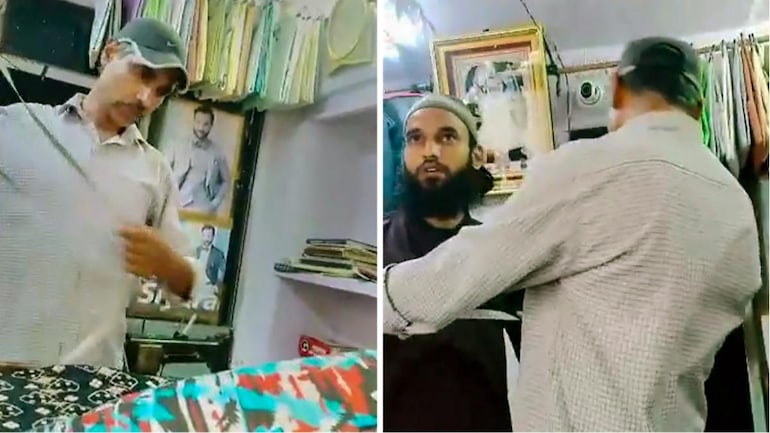 Mr. Lal worked at the store before he was murdered on June 28. Photo: PTI
On June 15, Mr. Lal filed a written complaint with the police about his intimidation. Police confirmed they had summoned all relevant parties and local leaders to deal with Mr. Lal's complaint.
However, on June 28, Mr. Lal was still stabbed by two men who entered a shop in Udaipur city, stabbed several times and then beheaded. NDTV said the suspects filmed a video admitting the murder because Lal expressed support for Sharma. They also threaten Prime Minister Narendra Modi.
Police arrested two suspects, Riaz Akhtari and Ghouse Mohammad, living in Bheem area, Rajsamand district on the evening of June 28 when they were on the run.
An investigation is underway. Authorities also ordered a suspension of large gatherings, a 24-hour shutdown of the internet in Rajsamand district and a curfew in some areas in the city of Udaipur.
Mr. Lal's murder is being treated as an act of terrorism.
Pham Nghia