On the morning of June 22, Lieutenant Colonel Nguyen Cong Hoa, Chief of Police of Ea H'leo district, Dak Lak province, said that he was holding criminal suspect Nguyen Trung Luu (SN 1968, living in Ea H'leo commune, Ea H district). 'leo) to investigate illegal cannabis cultivation.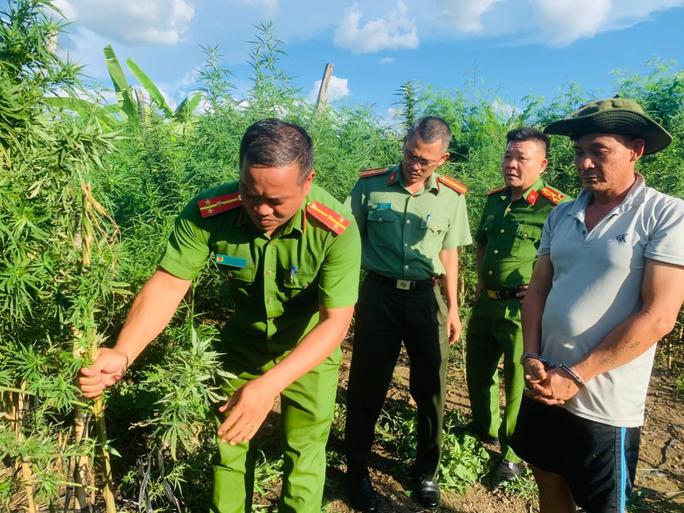 Arrest the subject Nguyen Trung Luu to investigate the act of illegally growing cannabis
Previously, on June 20, the police force investigating economic and drug crimes, Ea H'leo District Police coordinated with Ea H'leo Commune Police, caught Nguyen Trung Luu red-handed planting trees. Illegal marijuana in a field garden in village 2C (Ea H'leo commune).
Through the tally, the functional forces recorded 662 cannabis plants from 10cm to 2m high. In order to avoid detection by the authorities, Luu planted cannabis at the end of the field, with difficult access roads, and intercropped in many locations.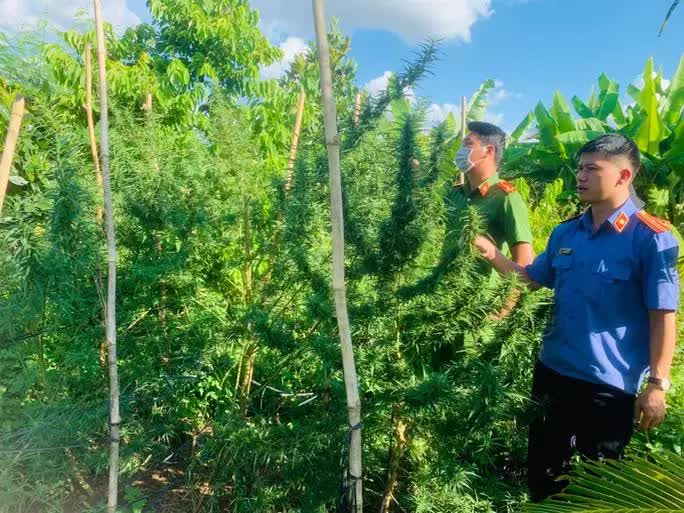 Tall cannabis plants are intercropped in the fields
Currently, the police agency is soliciting expertise, collecting documents and evidence to handle according to regulations.