On the evening of September 16, the Investigation Police Agency of Binh Duong Provincial Police Department issued a decision to prosecute the accused, arresting Mr. Le Anh Xuan (42 years old, living in Thu Duc City, Ho Chi Minh City) on charges of crime. Violation of regulations on fire prevention and fighting.
The above decision has been approved by the People's Procuracy of Binh Duong province.
Mr. Xuan was detained for 4 months from September 16. Mr. Xuan is the owner of an An Phu karaoke facility (Thuan An City) that caught fire on the evening of September 6, killing 32 people and injuring 17 others.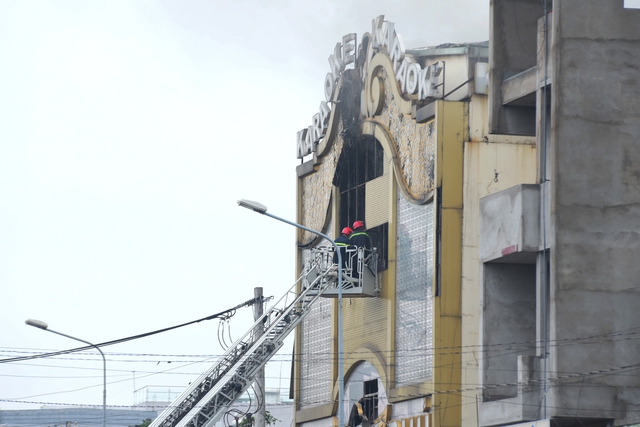 An Phu karaoke bar, where the fire caused 32 deaths
Before that, at about 8:30 p.m. on September 6, An Phu karaoke bar was located on Tran Quang Dieu Street, An Phu Ward, City. Thuan An, Binh Duong province caught fire.
According to the investigation results from the investigating agency, the fire broke out on the 2nd floor of the restaurant and then spread.
Fire police used a ladder truck to safely rescue 22 people trapped on the roof.
At 20:30 on September 8, functional forces found 32 bodies at the scene. Of the 32 deaths, there are 16 male victims and 16 female victims. All the bodies were then handed over to the family for post-mortem.