Hiroyasu Kayama, the owner of the Benfiddich bar, nicknamed him by the local media – "Japan's greatest bartender", has won many prestigious awards in his 18 years, including 32nd place in the list. No. 50 best bars in the world 2021 and 5th place in Asia's 50 best bars in 2022.
During his recent visit to Vietnam, in addition to his personal suitcase, Hiroyasu also picks up the herbs he grows in his home garden, bringing from Japan many ingredients packed in styrofoam boxes, which must be mentioned. The special appearance of chrysanthemum-wrapped ice balls creates a sweet, country-flavored Kinobi Botanical Martini at Akio Lounge of Capella Hanoi Hotel.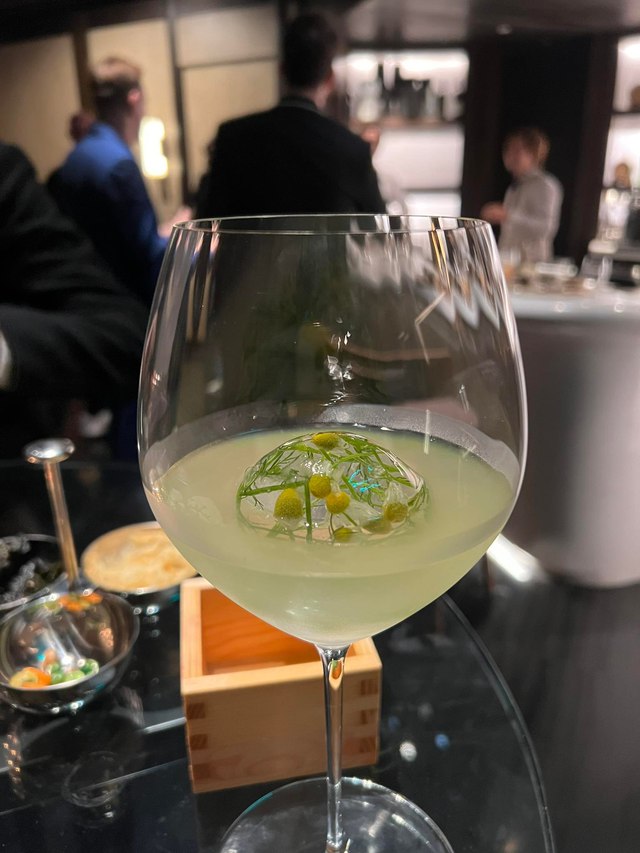 Born as a farmer's son, in Chichibu, a 2-hour drive from Tokyo, Kayama San (Hiroyasu's nickname) grew up on a family farm with fertile soil, distant mountains and herds of family. large cattle. In the afternoons and evenings without going to the baseball field, the boy Hiroyasu spent all his time exploring this vast land.
Growing up with a love of nature, plants and trees are still intact like childhood, Hiroyasu takes care of his garden "as large as a football field" with support from his family as well as the staff of Benfiddich bar. . His fingers had to be bandaged to prevent others from seeing the cuts that had not yet dried from the care of the garden.
For each plant and flower that he grows in the garden, Hiroyasu can make use of flowers and leaves to turn into his own signature drinks. That is also the point that makes the difference in the drinks he makes, the ingredients in each cocktail are not sold anywhere but are always fresh and cool.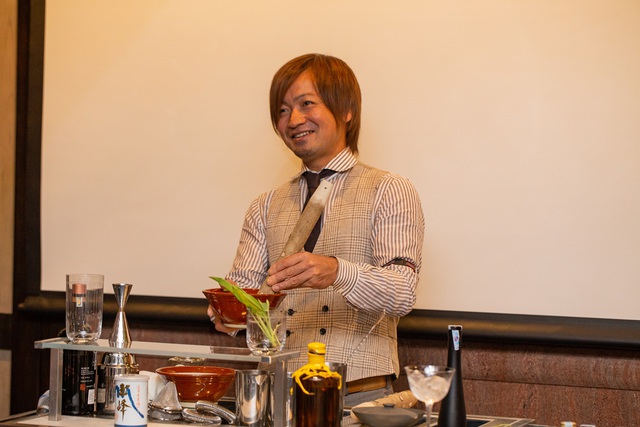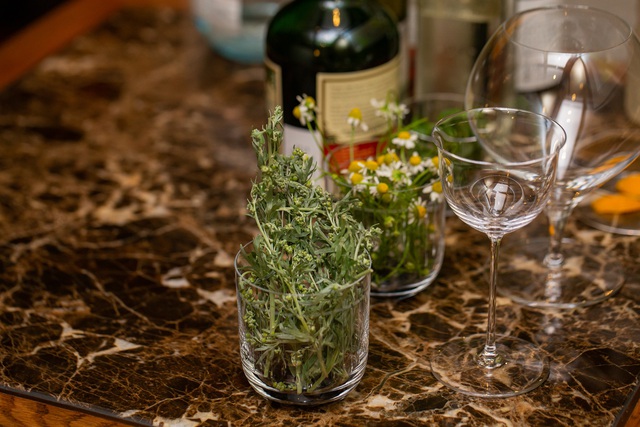 In particular, he is very fond of absinthe and at the bar Benfiddich also has a pot of absinthe distilled from wormwood in his garden. Hiroyasu said that at his bar, the space is quite small, with only 14 seats, but every customer who comes here considers this place to be home, freely chatting and opening his heart.
At the age of 18, Hiroyasu started to go to Tokyo to find a job. His first job was as a hotel clerk. But when he became "predestined" with the job of a bartender, he devoted all his efforts to pursuing this passion. With the desire to find recipes for his own drinks, he even studied old European documents to satisfy his curiosity. Therefore, the advice that Hiroyasu wants to give to young people pursuing this job is to study and practice every day.
Even now that he has become famous, Hiroyasu still keeps the habit of studying every day. During his travels to many countries around the world, he also visits bars/pubs to try and learn. He said: "The popularity and the awards are a bit stressful for me, but learning and practicing every day helps me balance my life."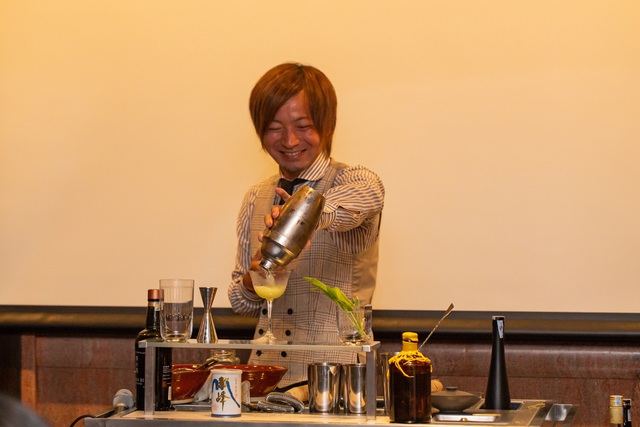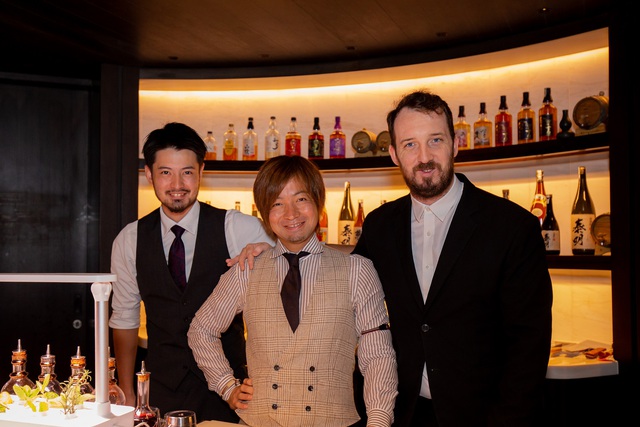 The Benfiddich bar, established in 2013, is where Hiroyasu puts a lot of love into his "work" and where he introduces Japan's cocktail culture to the world. At Akio Lounge, he also finds the familiar atmosphere of his hometown – home to a huge sake library, featuring the signature sake, Izumi by Koki.
To talk about Hiroyasu, although he is not good at English, his eyes always show an boundless love for the bartender job. He confided, to judge a good bartender or not, look at his passion and progress.