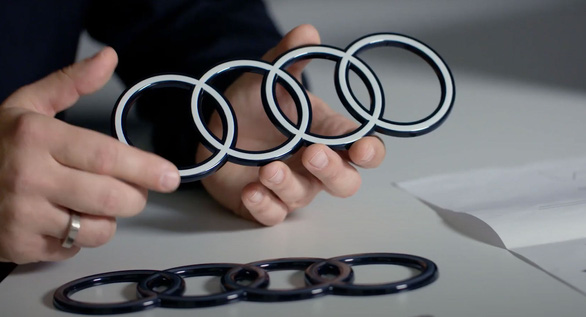 Audi introduces the "new but old" 4-circle logo, pursuing the "Simple is the Best" style – Photo: Audi
The "Four Circles" – the extremely simple look of the Audi logo – has been associated with the company throughout its history and has undergone many upgrades. In this 2022, the company has continued to refresh the logo and even quietly equipped this change early on the Audi Q8 e-tron – the facelift version changed to use the new name of the old e-tron that returned to Vietnam.

Designed to give a "more modern image", the new Audi logo features a black background that contrasts with the white ring on the front, making it stand out even from a distance. The previous 3D depth element has been completely removed to create a uniform flat look.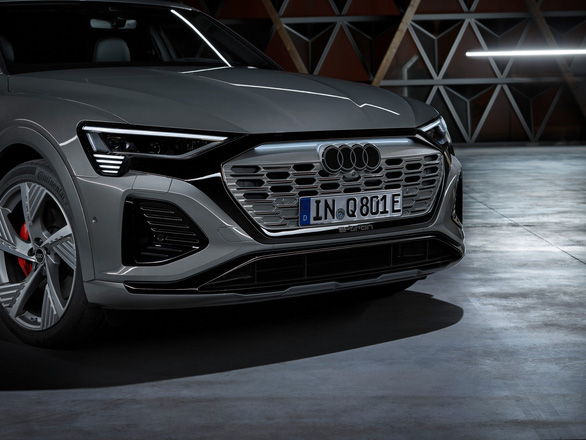 The new Audi logo is in reality with a rather fancy interface and placement at the nose of the Audi Q8 e-tron – Photo: Audi
The German brand also confirmed that the above logo will have many different configurations, such as a more basic black and gray background.
The chrome material that appeared almost by default on the previous Audi logo has also been removed. A new background font called Audi Type is used exclusively for this logo.