According to Club Med reviews, Bali is the most popular destination for those who want a fun and comfortable vacation. In the survey, Bali received 73.7 points on a 100-point scale, with plus points for wellness centers and exciting outdoor activities and beautiful beaches. Judging on Club Med's website, visitors say that Bali is the perfect destination for those who want to get out and enjoy a beautiful natural environment, with highly-rated beaches and beautiful views. surprised. One of the best rated beaches is Kelingking Beach in Nusa Penida.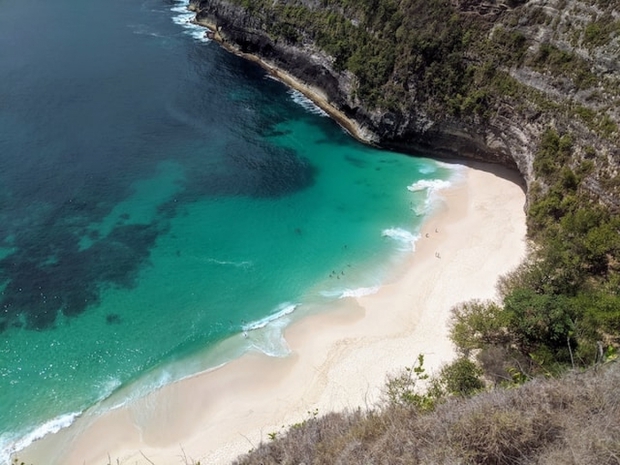 Kelingking Beach is the most popular with tourists. (Source: Indonesiaxpat)
In addition, the price of drinks in Bali is also considered reasonable, especially beer. Therefore, this is the perfect place for those who want to relax or explore.
Behind Bali in the category is Las Vegas (USA) with a score of 67.1. Las Vegas is known as a tourist destination with famous casinos in the world. The city also has many places to cater to nature lovers.
After the COVID-19 epidemic cooled down and economic activities resumed, Indonesia aims to attract about 1.5 million foreign tourists to visit Bali this year. In addition to the target of international visitors, Indonesia also set a target of attracting about 7 million domestic tourists to visit Bali in 2022.