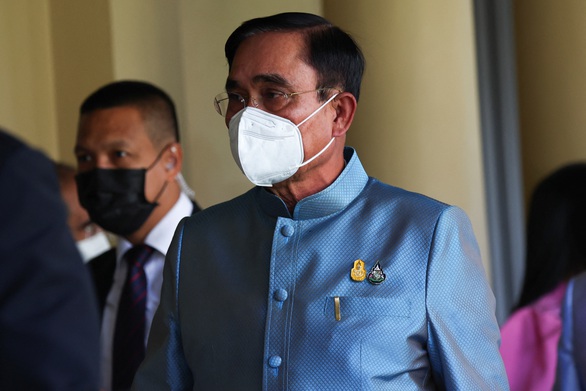 Thai Prime Minister Prayuth Chan-ocha holds a cabinet meeting in Bangkok, August 23 – Photo: REUTERS
The opposition and anti-government movements have been pressuring Prime Minister Prayuth Chan-ocha to step down. The group sent a petition to the Speaker of the Thai National Assembly Chuan Leekpai and the petition was transferred to the constitutional court on August 22.
Information from the Pheu Thai Party said that the constitutional court will decide to try or dismiss it on August 24. If the court decides to go to trial, it remains unclear whether Prayuth will continue as leader or be suspended.
The main opposition party and nearly two-thirds of Thais polled in a recent opinion poll suggested that Prayuth Chan-ocha's term as prime minister began in August 2014, months after the coup, and therefore the prime minister's term will end this month (August 2022).
But Prayuth's supporters argue that the prime minister's term begins in 2017, when the new constitution comes into effect or after the 2019 elections. This means that Prayuth will stay in office until 2025 or 2027. as long as he is supported.
Prayuth, 68, was the army commander when the army staged a coup in 2014 and took power thereafter. He became civilian prime minister in 2019 after an election was held under a military-drafted constitution.
According to Reuters news agency, on August 23, police sealed off areas around the prime minister's office in central Bangkok, setting up barricades and dividing traffic.
Prime Minister Prayuth is expected to speak to the media at the end of August 23.
Thai politics has been turbulent for nearly two decades, including two coups and violent protests against the military's involvement in politics.
Protests have subsided over the past few years due to COVID-19 gathering restrictions.
Thailand's general election is scheduled to take place in May next year.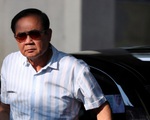 Thai Prime Minister faces the risk of being suspended from work