More than 9 a.m. on September 9, news from the Dong Nai Provincial Police confirmed that the bank robber had not been caught. The police side completed the investigation of the robbery scene on the evening of September 8, professional units of the Dong Nai Provincial Police Department coordinated with the Bien Hoa City Police and the Long Thanh District Police to extract security cameras along the route. object line flees to track.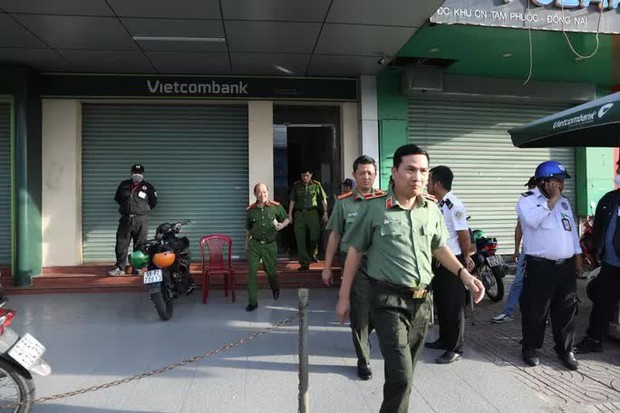 Major General Nguyen Sy Quang, Director of Dong Nai Provincial Police, directly went to the scene to direct the investigation
Initially identified through cameras, the subject was wearing black trousers, a black jacket, black shoes, and a black helmet that covered his face; the subject is slightly lopsided on the right foot; the ability to be left-handed; vehicle number vehicle, Sirius ability to cover the number plate; shotgun, roller gun ability.
As reported, near 3pm on September 8, when people were coming to do transactions at this bank, a young man (wearing a black coat, wearing a mask) walked into the counter area. Here, the subject raised a gun and fired one shot into the air to intimidate the staff and stormed into the counter to get money.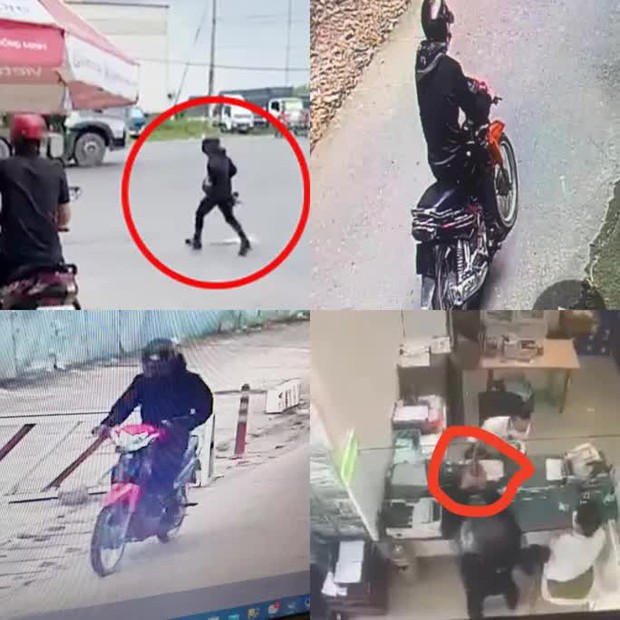 The image of the object captured by the camera
After receiving the money, the subject quickly left the scene and jogged across the street (National Highway 51) to get a motorbike to escape towards Ba Ria – Vung Tau province.
Tung, people present at the scene said that because the subject used a gun, when he discovered the incident, many people panicked and ran away, some staff and people present did not dare to approach. subject. When the subject jogged across Highway 51, some people chased but the subject quickly took a car to escape.
CLIP: The scene of the robbery of more than 500 million VND at the bank
Facing the seriousness of the incident, Major General Nguyen Sy Quang, Director of the Provincial Public Security was directly present at the scene to direct the competent forces to investigate and arrest the perpetrators.