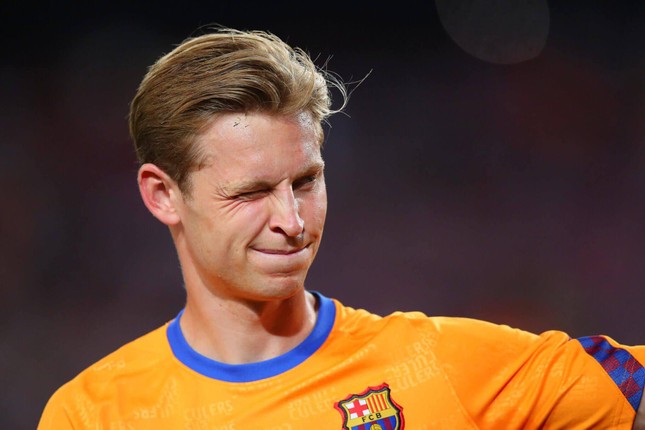 In 2020, former Barca president Josep Maria Bartomeu extended Frenkie de Jong's contract until 2026. Under this agreement, De Jong accepted a salary reduction of 18 million euros within 2 years and will be paid back in 4 seasons. next tournament, counting from this year's season.
If he leaves the Nou Camp team during the summer transfer window, De Jong will lose this amount. This is also the reason why the Dutch star does not want to part with Barcelona when he has not yet collected his debt.
Information from AthleticBarcelona informed De Jong that they had found evidence of a breach of the law in extending the contract with this player in October 2020. Therefore, this team sent a letter asking De Jong to cancel the contract. current contract and continue to perform under the contract signed before 2020.
This means they can sell the Dutch star without paying the debt of 18 million euros, as well as the huge salary under the new contract. Barcelona also threatened to take De Jong and his agent to court if he did not cancel the contract signed in 2020.
During the summer transfer window this year, Barcelona brought in many rookies but could not register to play because the salary fund exceeded the regulations. If they can push De Jong to another team or force him to reduce his salary, the La Liga giants can solve the financial bottleneck. MU is a team that has been pursuing De Jong since the beginning of the summer but is facing fierce competition from Chelsea.