At the online consultation session, based on the scores of high school graduation exams announced by the Ministry of Education and Training, Prof. Dr. Nguyen Dinh Duc said that the percentage of candidates scoring 8 or higher in English has decreased by nearly half compared to with the previous year.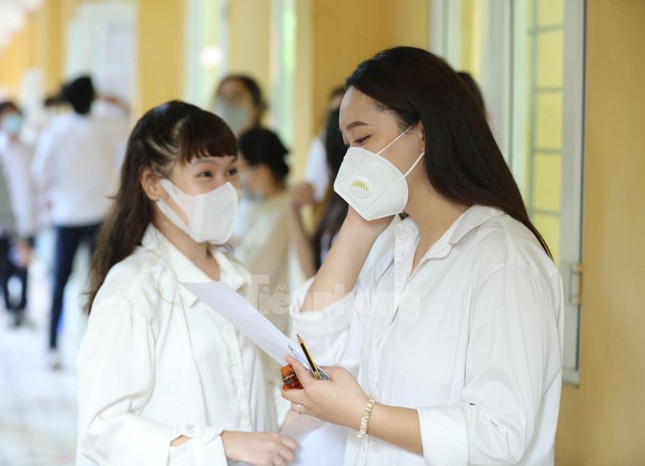 Specifically, this year, the whole country has 11.3% of candidates scoring 8 or higher in this exam. Meanwhile, last year the number of candidates scoring 8 or above was nearly 20%. According to Mr. Duc, groups with English subjects will lower their standards.
On the contrary, in the combination with History exam, Professor Duc said that the standard score will increase slightly. The reason is that this exam has 18% of candidates scoring 8 or higher, much higher than before.
At the same time, this year, the priority criteria for direct admission and direct admission of Hanoi National University are still high. Universities affiliated to the university also increased their admission criteria by means of the competency assessment test, so the remaining criteria for the method of considering the high school graduation exam scores in 2022 are lower. Therefore, the standard scores of industries in this method will increase by 0.5 to 1 point. For hot industries, Professor Nguyen Dinh Duc predicts that the benchmark will be 1 to 2 points higher than in 2021.
In which, the fields of Social Sciences of Vietnam National University, Hanoi this year will have high standards. The Natural Science Division kept its benchmarks the same as last year.
Through the years of enrollment, Prof. Nguyen Dinh Duc identified that the hot industries in the career trend are Technology and Engineering (a trendy field of the times, meeting the human needs of the industrial revolution 4.0); Medicine, Pharmacy, Law, Economics (traditional industries have remained hot ever); and interdisciplinary majors such as Data Science, Electronics and Informatics, Computer Science, Korean Studies, etc.