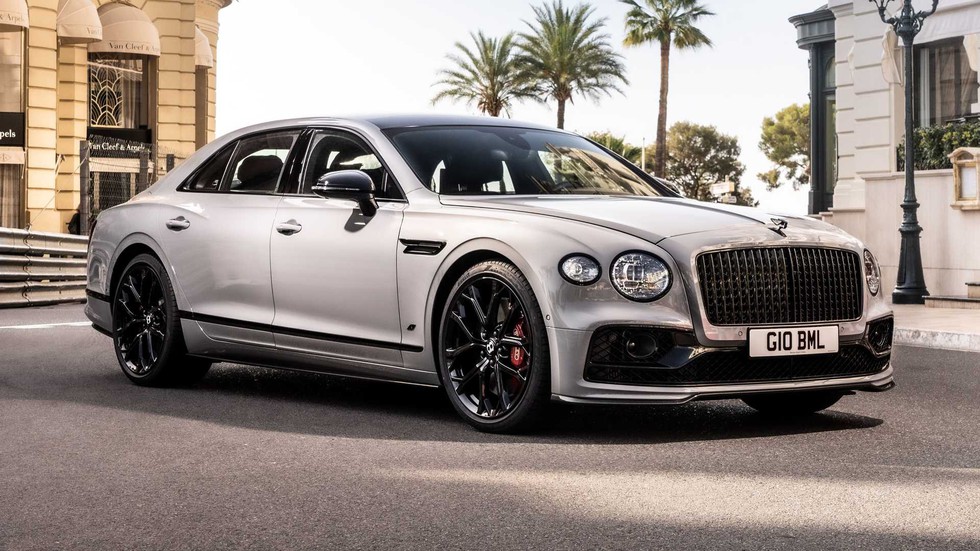 Bentley Flying Spur S has a flashier appearance than the regular version – Photo: Bentley
Bentley Flying Spur S 2022 is the latest addition to the lineup of British super luxury sedans. The car is confirmed to be publicly unveiled at the Goodwood Festival of Speed ​​(UK) taking place from June 23 to 26.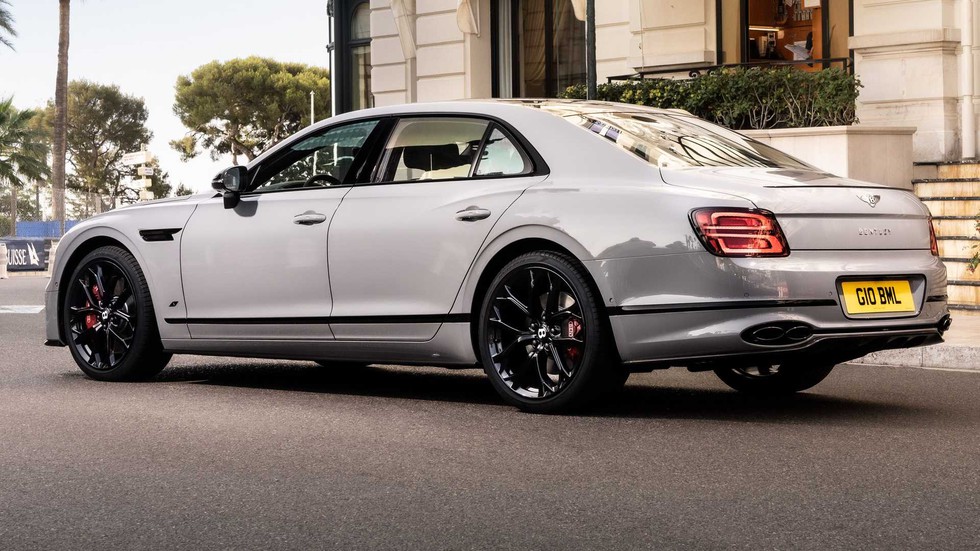 S is the most advanced version in the Bentley catalog, users who want more advanced options can only customize the car thanks to the Mulliner branch – Photo: Bentley
According to what Bentley has announced, Bentley Flying Spur S adds black cladding on the radiator, side air vents, mirror caps, window surrounds, rear bumper and exhaust pipes. Both the headlights and taillights are fitted with tinted glass, and the S badge also appears on the front side of the car. The final upgrade on the outside of the car is the option of 22-inch Y-spoke wheels, or 21-inch 3-spoke wheels, both with red brakes.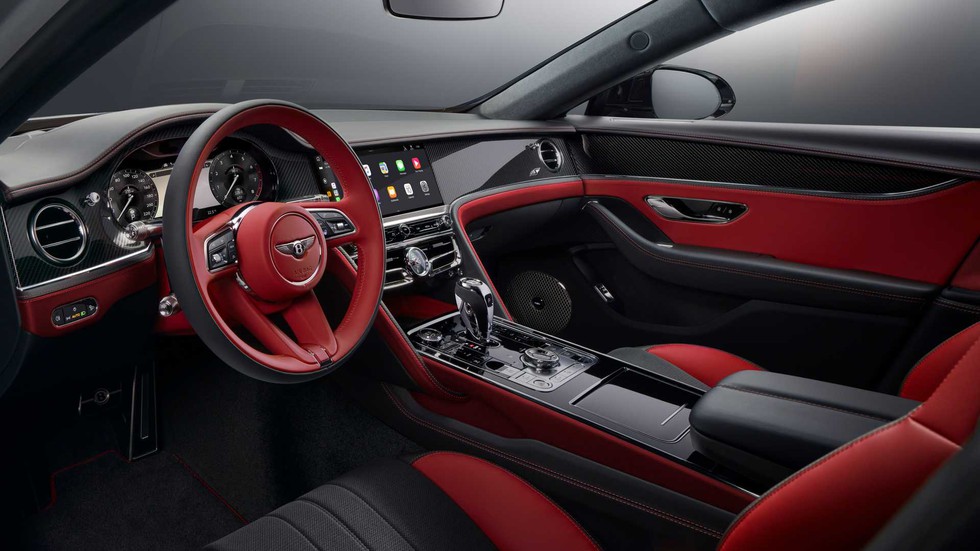 Bentley Flying Spur S interior uses extremely striking contrasting red – black tones – Photo: Bentley
Bentley Flying Spur S interior has diamond stitched or pleated seats along with 2-tone leather upholstery. The S logo continues to appear in the form of stitching at each headrest and illuminated pedals. The instrument cluster has been upgraded to resemble the Continental GT Speed.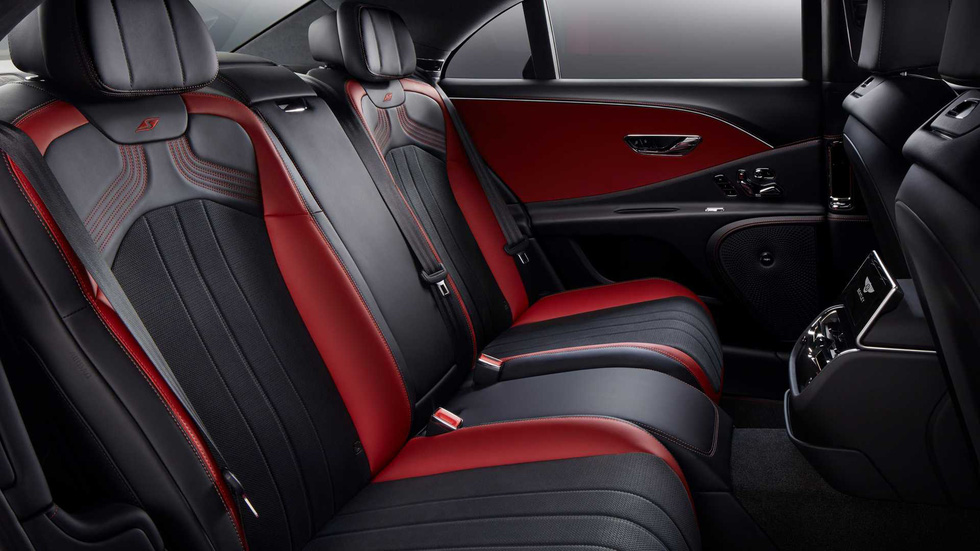 The rear seats are also well cared for and have ample legroom on the Bentley Flying Spur S – Photo: Bentley
Bentley Flying Spur S has 2 engine options: V8 4.0L twin turbocharger 543 hp, 770 Nm of torque with sports exhaust and V6 2.9L dual turbocharger with 536 hp, 750 Nm the ability to temporarily operate 40 km without fuel.
In addition to the newly launched Bentley Flying Spur S, Bentley Continental GT S and GT Convertible S will all be available at Goodwood for global customers to "touch in person".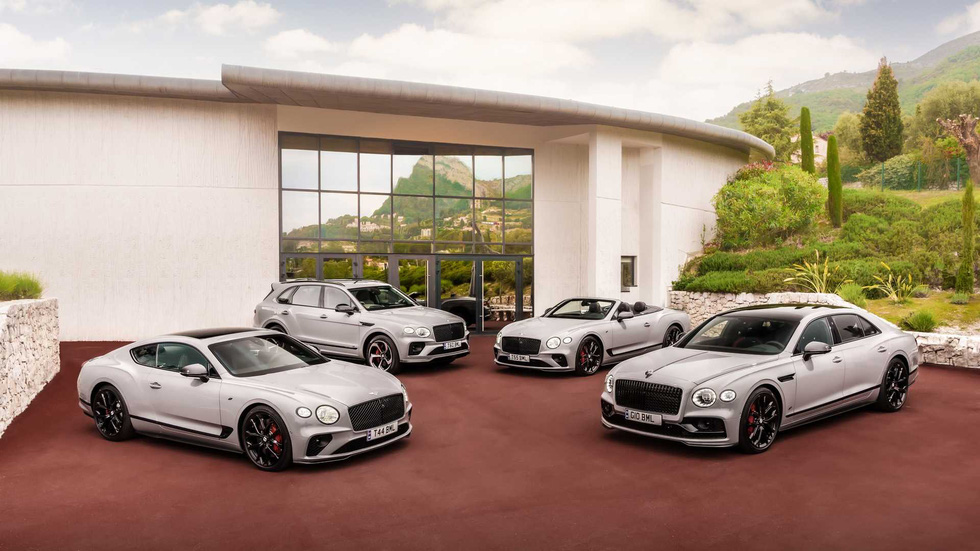 The current Bentley S lineup includes the Bentayga, Continental GT, Continental GT Convertible and the latest is the Flying Spur – Photo: Bentley