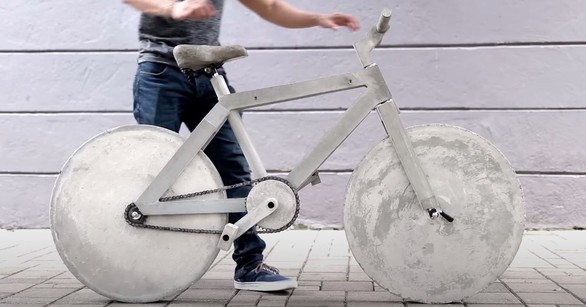 Concrete Bike is a simple idea but is very difficult to implement in practice, because concrete is a material that is not easy to handle – Photo cut from video, source Play to DIY
The idea revolves around the bicycle as a compact, convenient vehicle that does not require fuel that can help users move faster than walking. However, the unique bike named Concrete Bike below is different.
True to its name, Concrete Bike is made mainly from concrete. Despite its extremely low speed and not high durability, at least it can still operate like a normal bicycle despite its total weight up to 134.5 kg.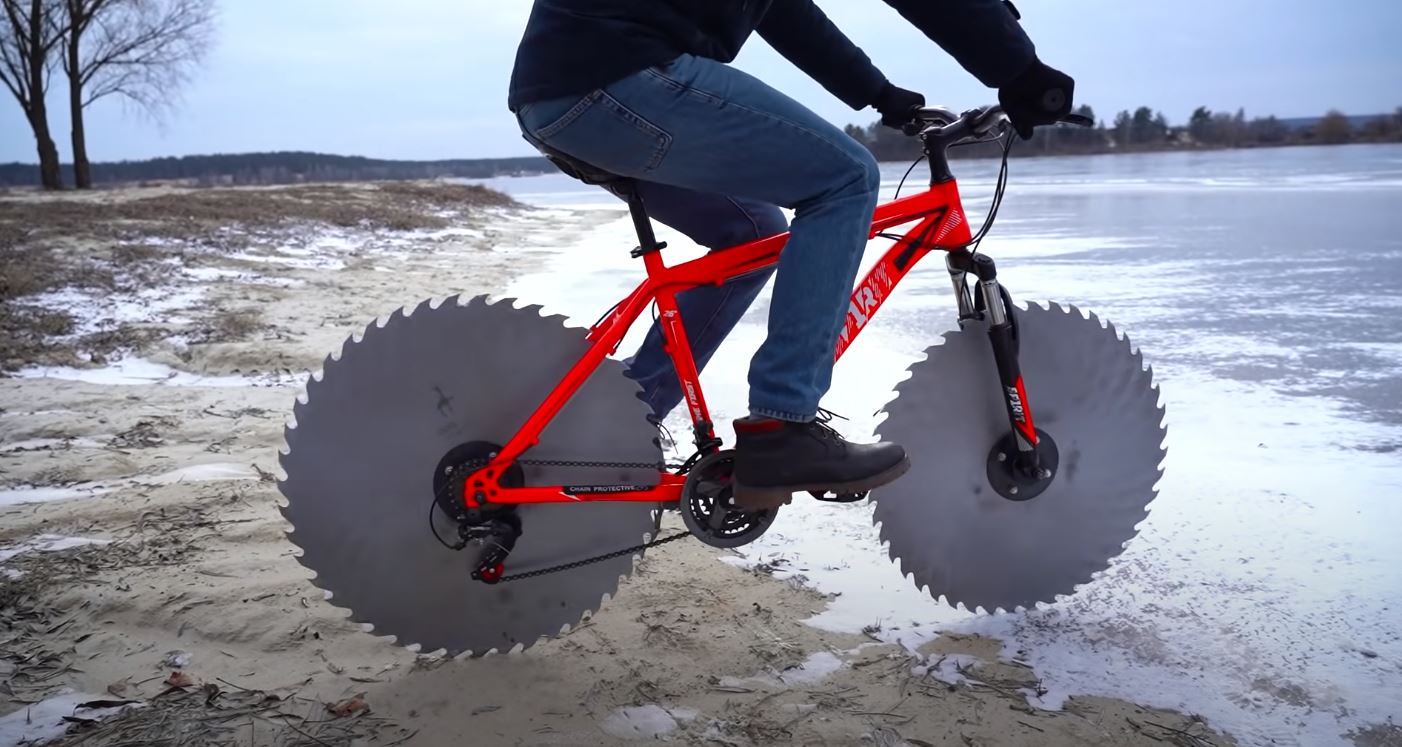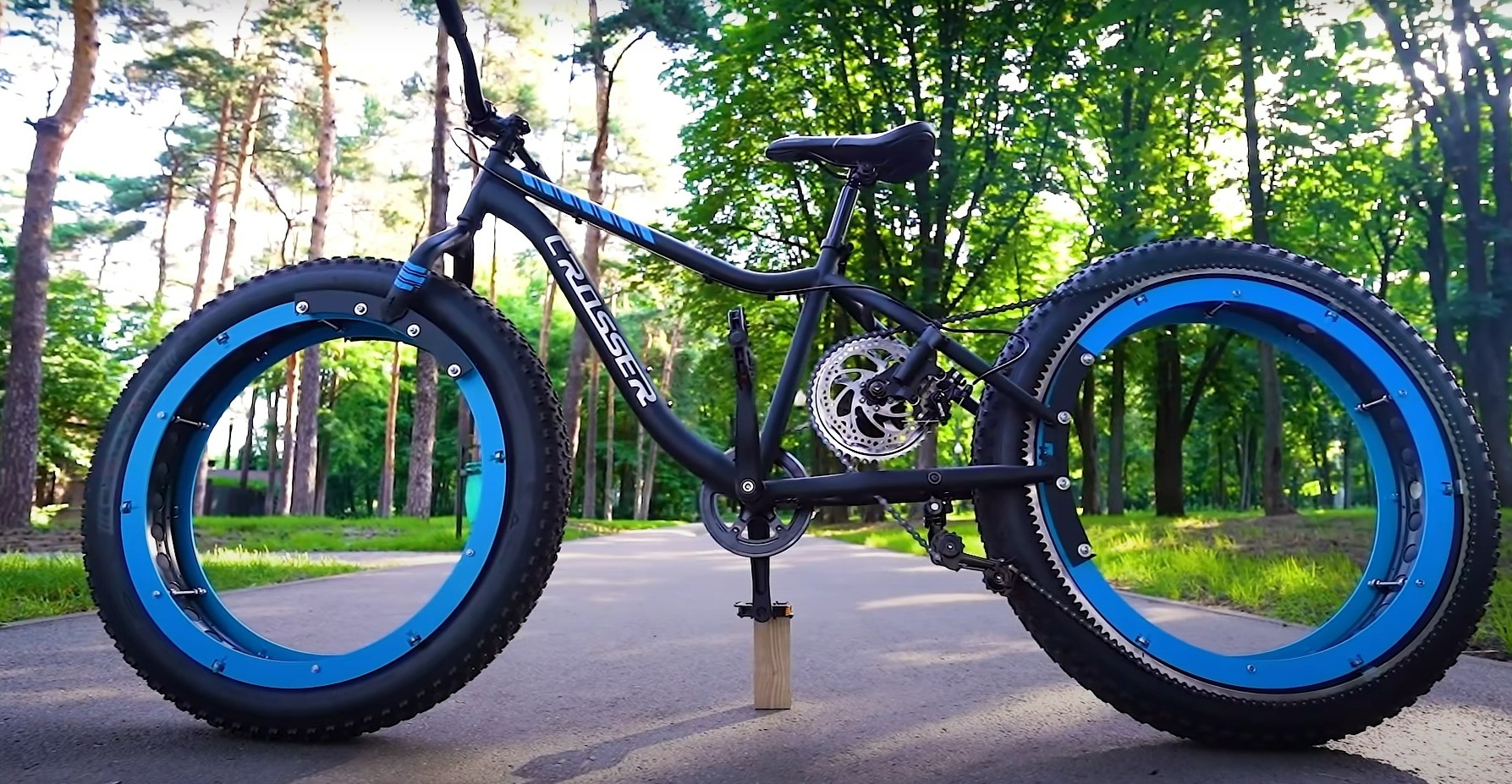 2 other strange bicycles are the inspiration for Concrete Bike – Photo: AutoEvolution
Concrete Bike is a homemade product of the YouTube channel Play to DIY that specializes in creativity with many unique homemade products, of which this bike is one of them. The inspiration they built for this bike included the Icycle – a bike with serrated wheels to "grab the road" on the flat, and a bike with no wheels but only reinforced outer wheels.
To build Concrete Bike, Play to DIY planned extremely carefully during 2 months. Every step from ideation, preparation, testing and completion is done with care and precision.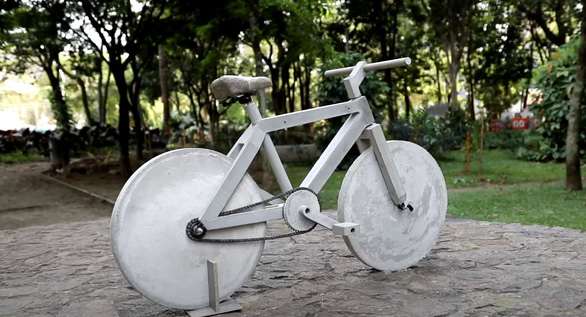 Just looking at it is enough to see the weight of a bicycle made of concrete – Photo cut from video, source Play to DIY
The main frame of the bike is made of cement, but the elements that need more lightness, precision and refinement such as the handlebars, body frame, pedals or saddle are made from plywood (plywood) with a grab bar. from a complete bike.
Steel and some screws and components also need to be used to connect the areas together.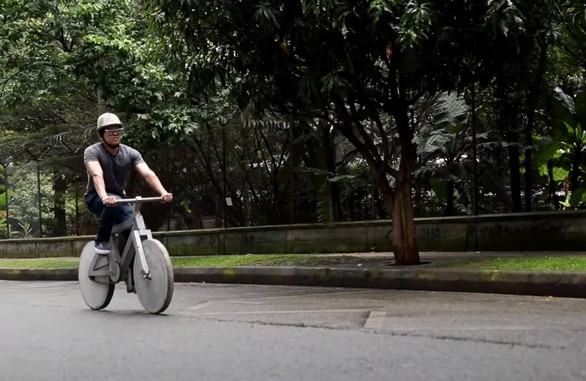 Although it works, this bike has slow speed and loud noise because of its terrible weight – Video clip, source Play to DIY
Finally, this YouTube channel also does not forget to make helmets and goggles also made from… concrete for users.