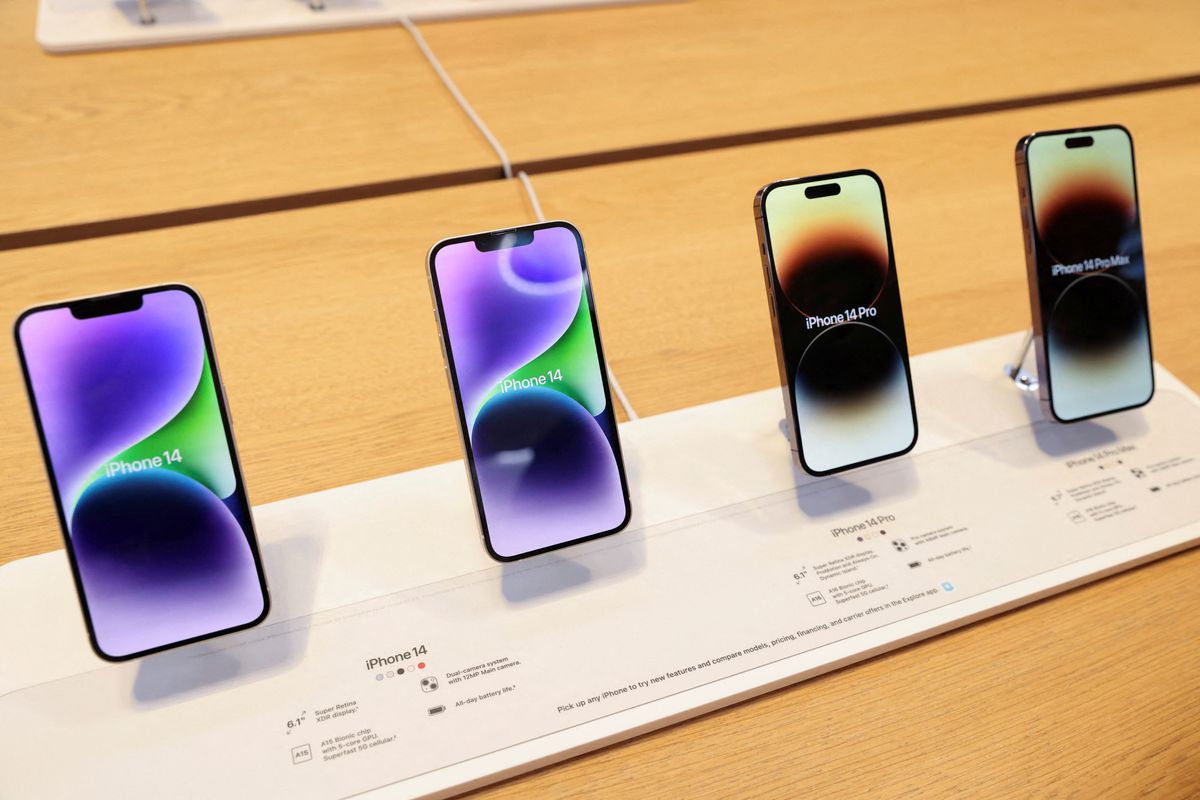 From left to right: iPhone 14, iPhone 14 Pro and iPhone 14 Pro Max models are displayed at an Apple store in New York City, USA – Photo: REUTERS
The California-based company has asked suppliers to cut efforts to ramp up production of the iPhone 14 product line by up to 6 million units in the second half of 2022.
Instead, Apple aims to produce 90 million iPhone 14 units during this period, which is close to last year's production levels and in line with the company's original forecast for this summer.
Demand for the iPhone 14 Pro version is higher than for other versions of the iPhone 14 series. Sources say at least one Apple supplier is shifting production capacity from lower-priced iPhones to high-end models. more level.
US stock indexes fell slightly after the above news, in which the Nasdaq 100 index fell 1.3%. Shares of Taiwanese semiconductor manufacturer TSMC also fell 1.8 percent.
Shares of Hon Hai Precision Industry, Apple's largest iPhone assembler, fell 2.4%, while that of other Apple partners Largan Precision Co. and LG Innotek Co. all decreased by more than 7%.
In the weeks leading up to the iPhone 14 launch, Apple raised its sales forecast, while the company's suppliers began preparing for a 7% increase in orders.
Apple has yet to comment on Bloomberg's information.
This week Apple said it will begin production of the iPhone 14, launched in early September, in India, as the tech giant moves part of its production out of China.