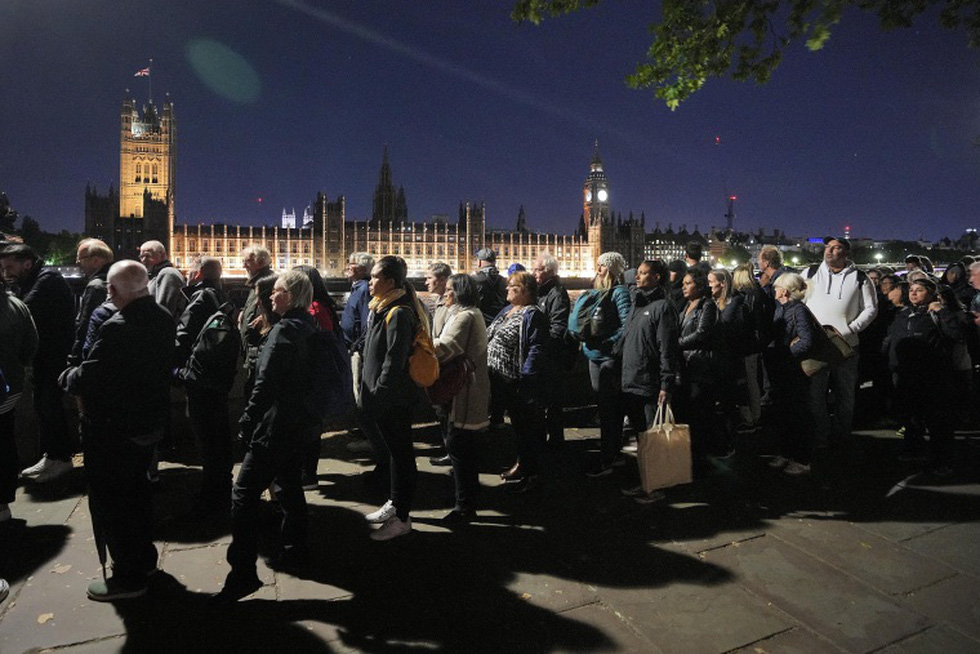 People lined up on the evening of September 16 in front of Parliament and Big Ben clock tower in London, waiting for their turn to visit Queen Elizabeth II – Photo: AP
Many people who visit the Queen have to wait 24 hours. This is a harsh time as temperatures begin to drop in the evening.
The stream of visitors lasted about 8km. They lined up from Westminster Abbey in central London to Southwark Park in south-east London.
However, thousands of people are determined to stay behind to wait for the opportunity to visit the Queen at Westminster Abbey, where her body is being laid to rest until national mourning takes place on September 19.
Nurse Melanie Pickman, 50, left her home in Swansea at 11am to join the queue before 3pm on September 16.
The mother-of-three shared: "My sons thought I would have a hard time because the queue could be up to 30 hours. Last night I thought about it and I still decided to go. I just thought I needed to. The Queen has dedicated her life to the country."
Ms. Sue Harvey, 50 years old, accountant, told News Agency AFP after walking out of the ceremony: "I am deeply moved and want to make sure to see the Queen, no matter how long I have to wait in line."
"No one wants to wait, but we feel like we owe the Queen something. She has served her country all her life, which I have witnessed," said Andrew Clyde, 53, who from Northern Ireland, confided.
The Queen's national funeral will be held at Westminster Abbey at 11am on September 19 (17h Vietnam time). The ceremony is expected to last 1 hour and there will be 2 minutes of silence in memory of the Queen.
Queen Elizabeth II will be laid to rest next to her husband Prince Philip at King George VI's memorial chapel, which bears her father's name. This is also the resting place of her parents and sister.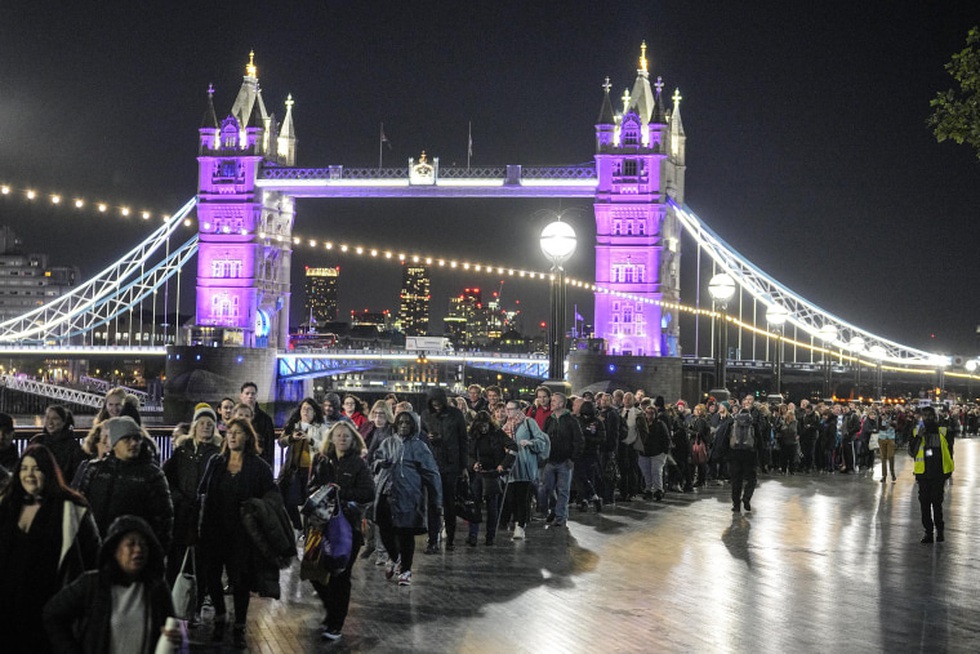 People line up in front of Tower Bridge in London in the early morning of September 17 waiting to visit Queen Elizabeth II – Photo: AP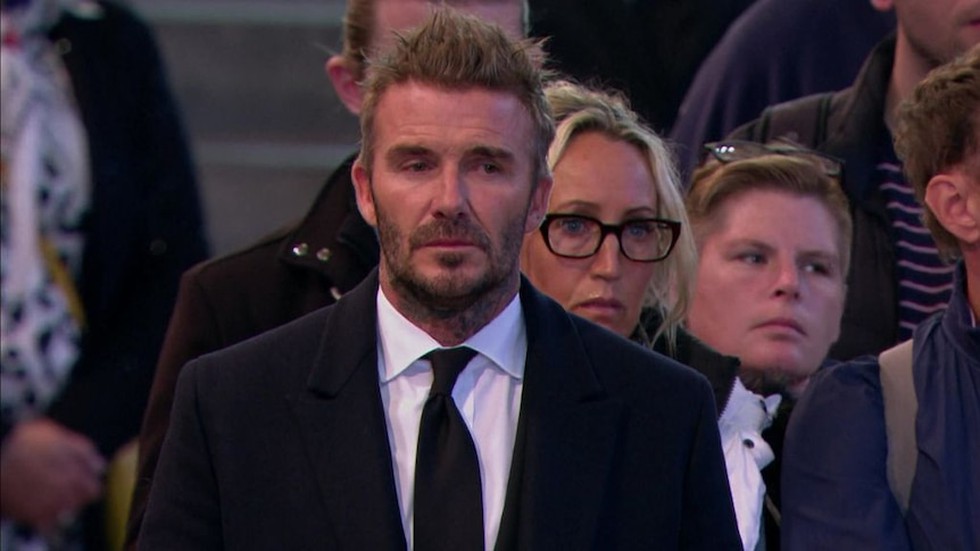 Player David Beckham lined up for more than 12 hours before it was his turn – Photo: REUTERS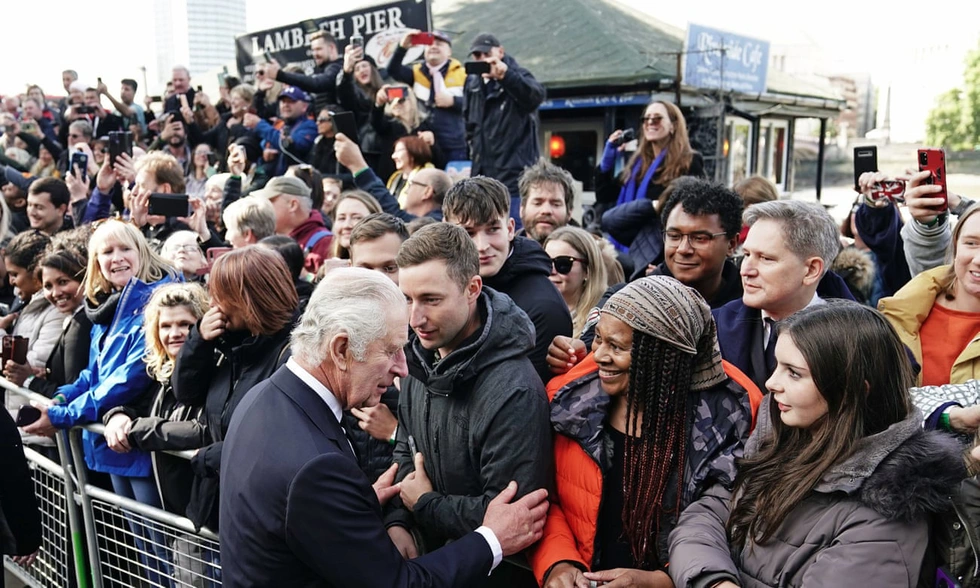 King Charles III visits visitors near Lambeth Bridge, London – Photo: PA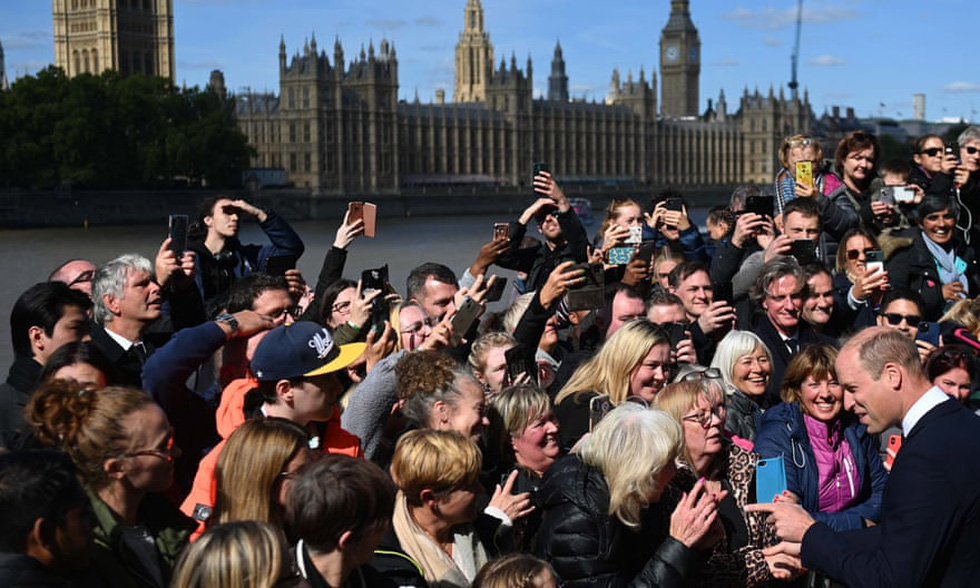 Prince William greets the crowd visiting the Queen – Photo: EPA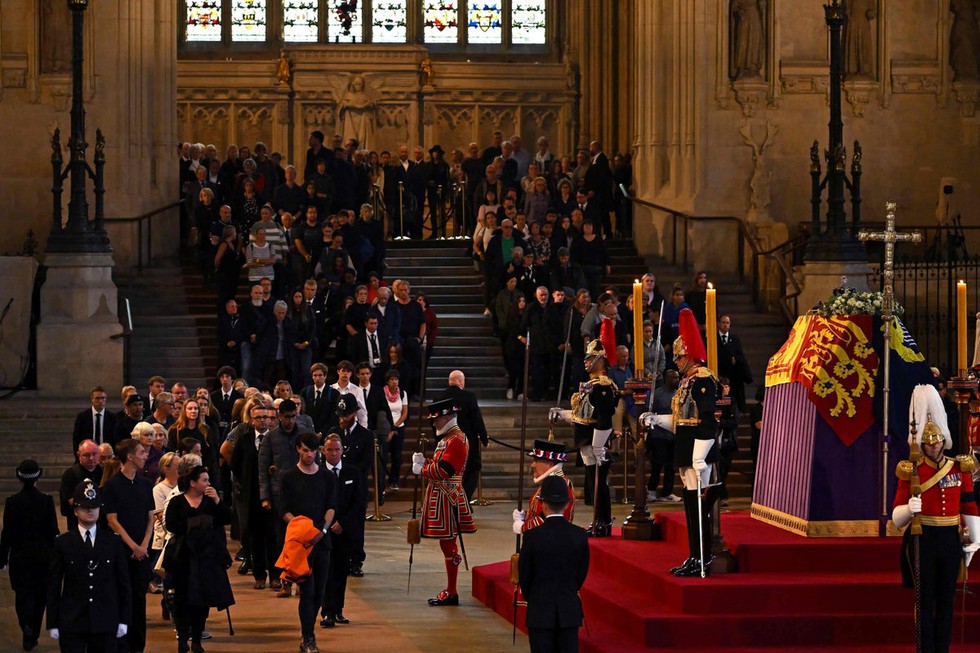 The line of people visiting the Queen in Westminster Abbey – Photo: EVENING STANDARD