Ali Ghaemi of Alexandria told Virginia Lottery officials that he was preparing to leave town and decided to reward himself with 200 $1 tickets for a four-digit random draw on September 6.
The tickets Mr. Ghaemi bought from the Safeway store on Anderson Road in McLean all bore the numbers 0-2-6-5, matching the month and year of his birth.
As a result, 200 tickets of this same series won a prize of $5,000 each in the September 13 draw, bringing him a total of $1 million.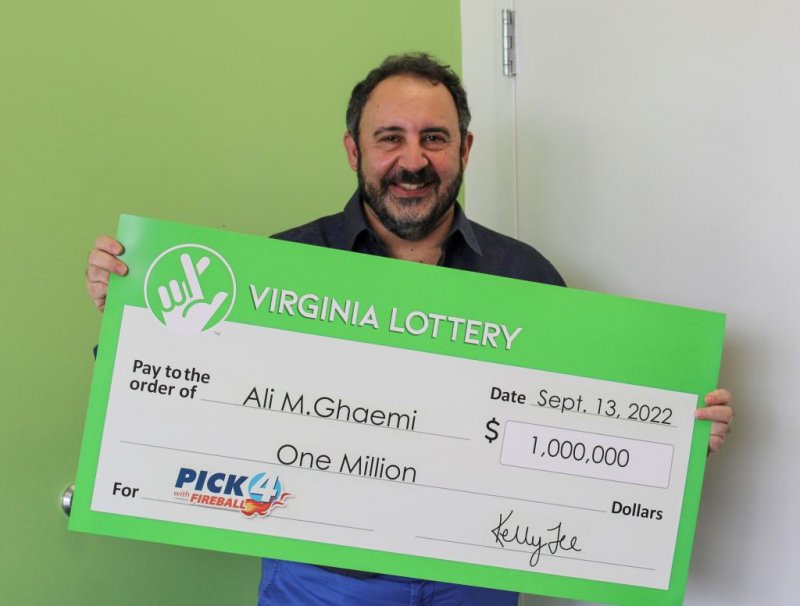 Ali Ghaemi won a $1 million prize after buying 200 lottery tickets with the same serial number. Photo: Virginia Lottery
Although he was delighted at his luck, he did not appear too excited.
"I have to say that my mood is still not to the point of hitting the ceiling. Not yet to the point where I'm jumping," said Mr. Ghaemi, humorously.
Khanh Thu