Thailand prepares for typhoon Noru
Typhoon Noru is forecast to make landfall in some northeastern provinces of Thailand on September 29. To prevent typhoons, the Thai capital Bangkok has taken a series of emergency measures such as draining water from canals in and around the city, using 2.5 million sandbags to reinforce, forming floodplains. flood barrier that may occur due to typhoon Noru.
The Bangkok government will also support logistics by providing sandbags and installing additional water pumps if necessary.
Cambodia warns of flooding due to Super Typhoon Noru
According to an announcement this morning (September 27) by the Cambodian Ministry of Water Resources and Meteorology, Super Typhoon Noru will cause moderate to heavy rain in the northwestern provinces of this country.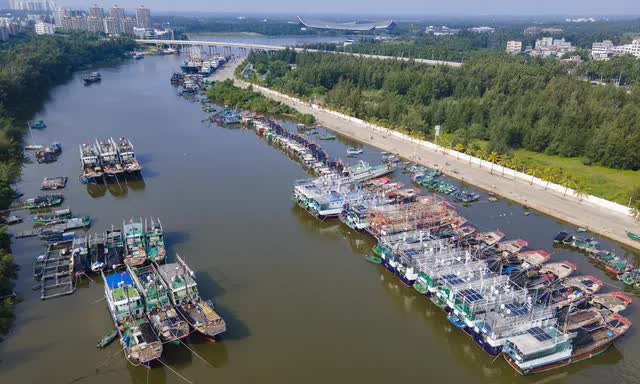 A fishing boat docks at a port in Qionghai city, Hainan province, southern China to avoid typhoon Noru, September 26, 2022. (Photo: IC)
Rainfall combined with runoff from Thailand will cause 8 Northwest provinces to be flooded due to the large amount of water, which can cause low-lying areas along rivers and waterways in these provinces to face tube and flash floods.
China receives heavy rain due to typhoon Noru
It is forecasted that on September 27 and 28, the eastern and southern coasts of Hainan island, China will experience strong winds of 9 to 11, and the coastal areas to the west and north of Hainan province will experience strong winds. gusts of 6 – 8. Rainfall is forecast up to 250 to 350 mm, in some areas up to 450 mm.
Several small and medium-sized reservoirs in Hainan province were discharged ahead of schedule. All fishing boats have been told to return to port to avoid the storm.