Accordingly, at about 2 o'clock on November 15, Vinh City Police and the Police Department for administrative management of social order, Nghe An Provincial Police, inspected Khanh Anh karaoke bar, in Hung Dong commune, the city. Vinh.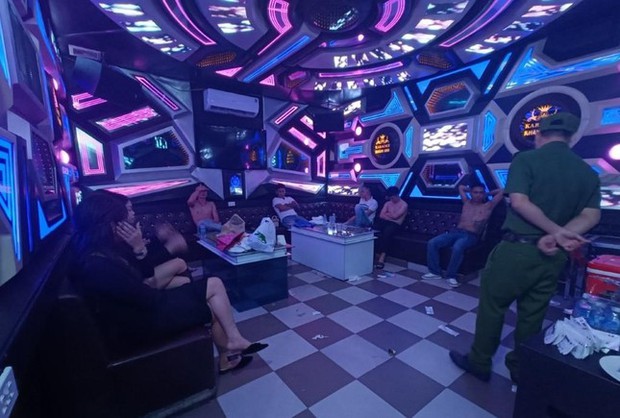 The scene when the police agency broke the case
At the scene, the police arrested 14 people (6 women, 8 men) in the act of illegally using narcotics, and seized 12 synthetic drugs (ecstasy) and 3.125 grams of ketamine and ketamine. other drug paraphernalia.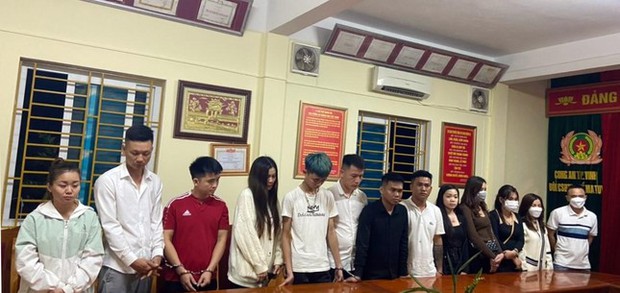 The suspects in police office
After that, the Investigation Police Agency of Vinh City Public Security issued a decision to temporarily hold 9 subjects including: Nguyen Thi Be (owner of the restaurant, SN 1989, residing in Hung Dong commune, Vinh city) who were detained. to investigate acts of harboring the illegal use of narcotics; Seven other subjects were detained for investigation of illegal drug use and one female subject was detained for investigation of concealing crimes. The remaining subjects were administratively handled for illegal drug use.