CEO Vu Minh Tri is a prominent name in the Vietnamese technology field. This businessman is also admired by many young people because of his huge profile, having held senior leadership positions at global corporations in Vietnam such as: Sony Ericsson, Yahoo! Vietnam, Microsoft Vietnam,… Currently, CEO Vu Minh Tri is the General Director of ASIM Group Joint Stock Company.
Many years of working in the field of high sensitivity, grasping continuous trends, and being close to young employees, CEO Vu Minh Tri has many new perspectives on how to work. In particular, the CEO also paid a lot of attention and expectation to Gen Z – the generation of creative and dynamic people.
Sitting in the "hot seat" of the program "Whose chance?", CEO Vu Minh Tri is being loved by many candidates because of his youthful recruitment criteria and useful advice.
Participate in team building activities created by Gen Z employees
As someone with a lot of experience in the field of training and recruiting talent, what do you think are the outstanding qualities often found in successful young people?
For me, I choose candidates who have two qualities: Good expertise and good attitude towards work. For those with good capacity but inappropriate attitude, it will be difficult to work and develop in the business.
At ASIM Group, we are in the start-up stage, I am especially interested in personnel with good attitude, flexible in thinking and acting. Some of you think that I was hired to do this job, but I had to do something else, unrelated and negative in coordination. Your thinking is not wrong, but it will not be suitable for the startup environment.
Those who are flexible will think that, I am strong in this aspect, I was recruited to do this job, but with that strength, I can contribute to other jobs when the company needs it. And you are always ready to do. At that time, you realize that your strengths are just the starting point, when you do more things outside of that strength, you will learn many other skills. With those of you who think like that, you'll grow fast.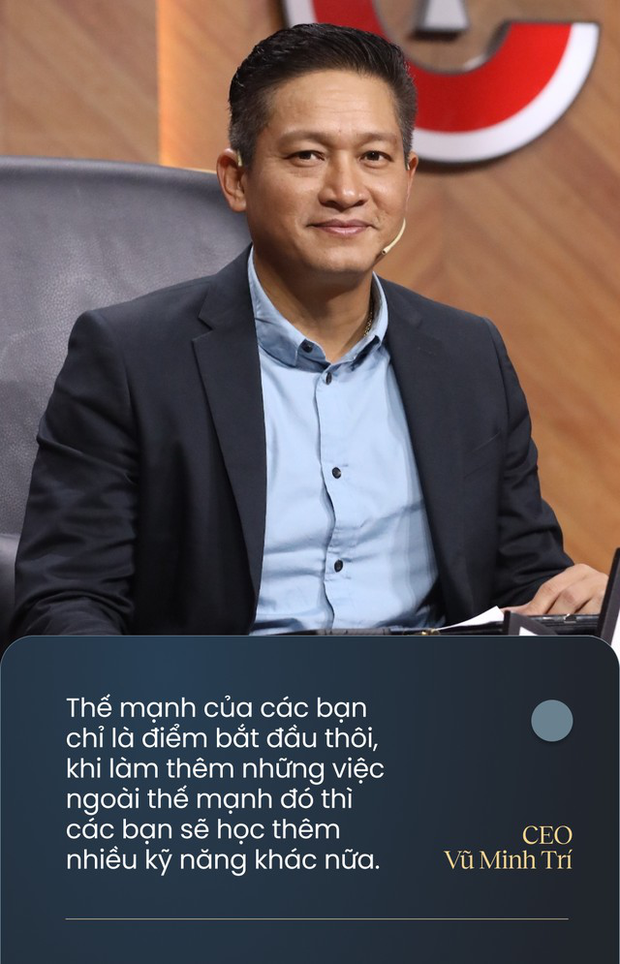 Joining Opportunity For Who this season, have you recruited a candidate that matches your criteria? And how would you rate the Gen Z workforce as a whole?
In this year's program, there are many people from Generation Z participating. In particular, a young Gen Z has become an employee of ASIM Group, in charge of developing content on the company's social networking platforms and is completing well.
Talking about recruiting, my corporation is providing products and services in fields associated with Gen Z's life such as mobile telecommunications, television, and digital services, so there are many advantages to be attractive. , attract young people. Along with that, the group has locations suitable for travel, travel, and creativity that allow you to both go out, travel, etc., and still work, and still introduce services to you. everybody.
In addition, with the perspective of the forerunner, I also aim to share my experience with you so that you can realize your motivations and strengths, and then make the right choice.
As for the general comment about Gen Z, I think this is a generation with more favorable conditions in accessing knowledge, knowledge and developing skills at work. However, this means they have to bear more expectations, more pressure and more easily lose their balance.
Within the Group, the proportion of Gen Z personnel is increasing. Young people are full of energy, personality, creativity and initiative. There are many new ideas of yours being developed by the company, realizing the desire to "transform digital life from the most ordinary".
Personally, I often participate in team building activities in the Group, which are ideas, directed and implemented by Gen Z guys in the company, I have a very good impression.
Do not manage employees over the number of hours sitting at the office
He once shared: "Now go to work in an office, 8 hours / day … it doesn't seem suitable for Gen Z, but it is also considered outdated. Maximize work efficiency?
I also want to clarify more about this sharing with you.
Working time is not limited to the time you sit at the office. Having a lot of open space outside of the office can better support employee performance. As you can see, technology corporations around the world are also moving towards open workspaces. You can work even on the go, in a cafe… or a place that better inspires the creativity of young people. In my office, I also create an open, young, flexible, non-fixed working space to inspire employees to work.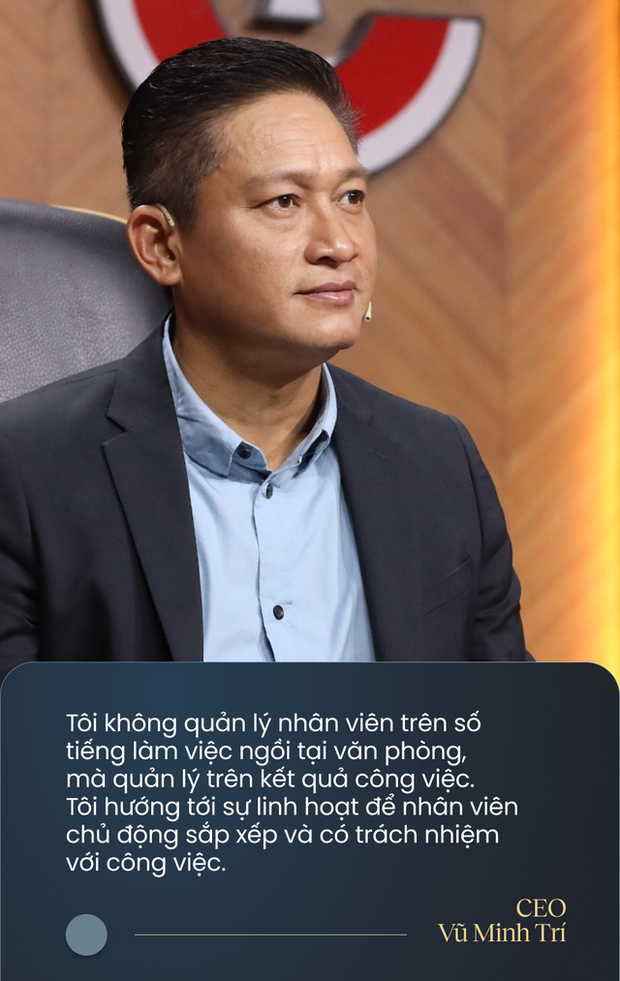 I do not manage employees on the number of hours they work sitting at the office, but manage on work results. I aim to be flexible so that employees can actively arrange and be responsible for their work.
And there are positions where I don't even encourage you to go to the office often, but I also don't encourage you to stay at home. For example, if you do business, I do not support you to sit in the office too much, but have to stick to the market, stick to the customers.
There is a popular term recently that is "silent leave", which means that the employee will disappear after office hours, the boss will not be able to contact or assign work after hours. Employees want to apply this way of working?
I don't see a case of "silent leave" in my corporation. On the contrary, I often get "backwarded" by staff outside of office hours.
In my opinion, when you have mastered the work, committed and "love" it, you will always want the work to "run" at any time. Therefore, I aim to provide employees with a comfortable, creative environment that brings autonomy, pride in their work and contributions to the company.
When you were young, did you like taking overtime jobs?
Working in the technology field has no concept of "overtime". You will always think about your day job even when you are sitting in a coffee shop on the weekend. Technology changes every day, so you always have a lot to learn and keep up to date.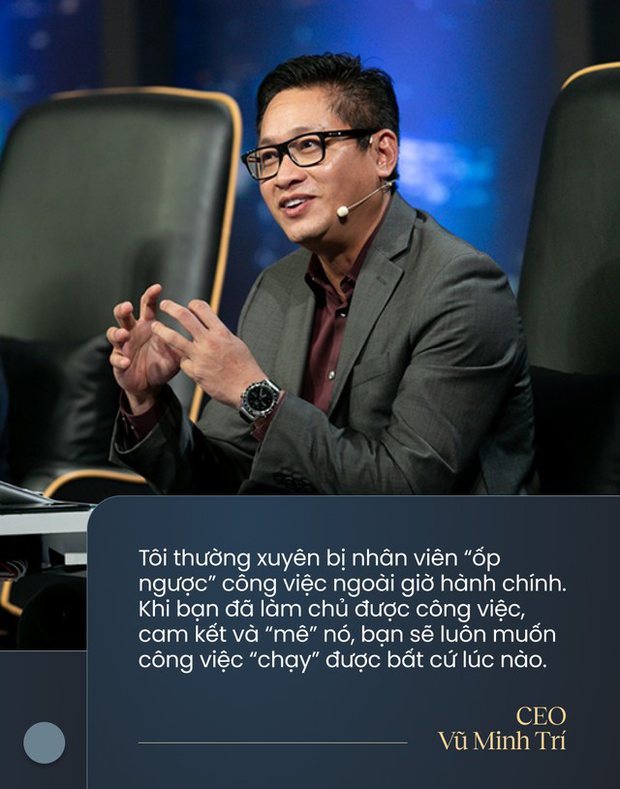 Live and work with the spirit of a driver
If 8X, 9X before were weighed down by the economy, even though the company's regime was not good, they still tried to hold on. And today's Gen Z, they are ready to quit the company / give up the boss if they find that they do not bring them much spiritual value. Is that called progressive or too happy?
8X, 9X or Gen Z can all leave the company if it is not suitable.
Everyone is born with a natural inclination that they are suitable for a certain job. If they do the right work, they will help them develop to their fullest potential. The right identification, giving up to find a more suitable opportunity, I think this is what the young generation, Gen Z is doing very well.
Therefore, I always appreciate the need to create an environment where people can develop their full potential. Because the most important thing, is conformity.
It is better to pay high salaries and offer many incentives to recruit 1 Gen Z instead of increasing wages for old employees – who are old, is this the case in large enterprises and companies today?
For me, the personnel in the company will consist of two groups: talented personnel with experience, good expertise and potential personnel with good qualities and attitudes.
At ASIM Group, I put in place technology platforms to best quantify the work results of employees. When there is a mechanism to evaluate capacity, specific KPI will better control the promotion of salary increase for old employees or new recruitment for new employees, thereby "fairness in the office environment".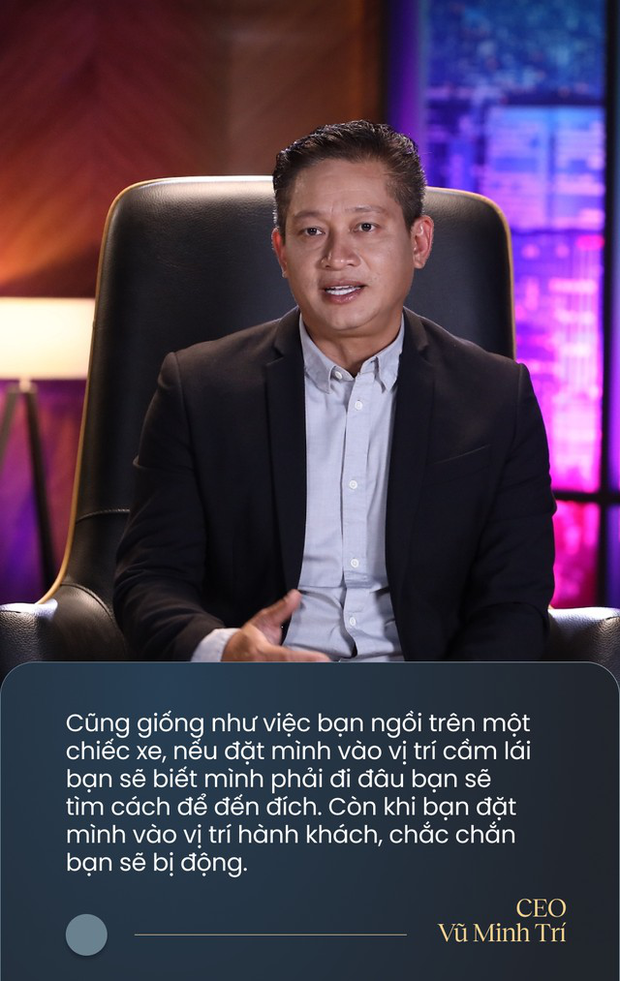 A value/rule that will never change in your work or life environment that you want to share with Gen Z?
Just like when you sit in a car, if you put yourself in the driver's seat – "drive seat", you will know where you have to go and you will find a way to get there. That is, you understand what is the motivation when you look for a job, understand your own strengths and weaknesses, you will be proactive in your work, take good control of your life.
And when you put yourself in the passenger position – "passenger seat" you will definitely be passive. And if there are problems along the way, people in this position often find excuses to blame. Therefore, always put yourself in the "drive seat" position and clearly understand your motivation in work and life.
Thank you for your sharing!
Photo: NVCC