Article 27 of Decision 595/QD-BHXH stipulates the change or adjustment of contents on social insurance books and health insurance cards in the following cases: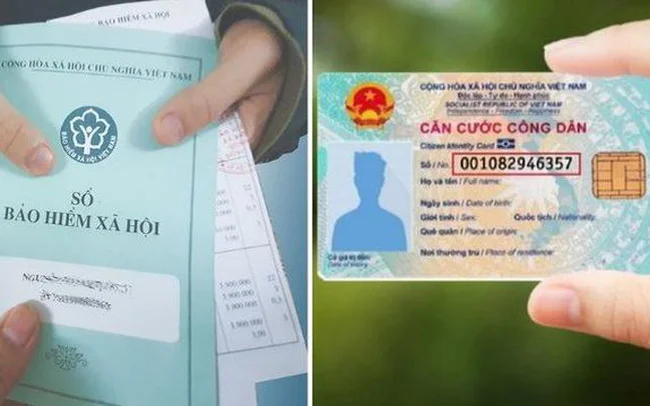 – Re-issuance of social insurance books due to loss or damage.
– Change of full name, middle name, date of birth, gender, ethnicity, nationality, adjustment of contents recorded in the social insurance book.
– Confirmation of the time of payment of social insurance premiums for participants who are added to the time but are not required to pay social insurance premiums and adjusted to do heavy, toxic, dangerous or particularly heavy, hazardous or dangerous occupations or jobs before the year before the year. 1995.
In fact, The information about the ID/CCCD number is not shown directly on the social insurance book or health insurance card, so people do not have to go through the procedures to change the social insurance book and new health insurance card when changing from a 9-digit ID card to a 12-digit CCCD card..
However, in order to carry out relevant procedures such as looking up the process of participating in social insurance, the expiry date of health insurance, people need to carry out procedures to update information about social insurance records and health insurance cards.
Currently, people can simply change their CCCD number on the Vietnam Social Insurance Public Service Portal by following these steps:
Step 1: Access the Vietnam Social Insurance Public Service Portal https://dichvucong.baohiemxahoi.gov.vn/#/index

Step 2: Log in to your account using your social insurance number and password provided by the social insurance agency. If you don't have an account, you can press Register And follow the instructions.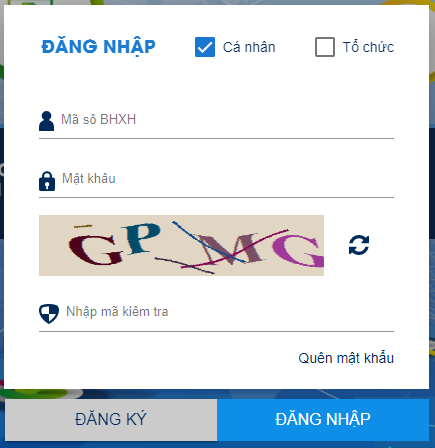 Step 3: Click on the account icon and select account information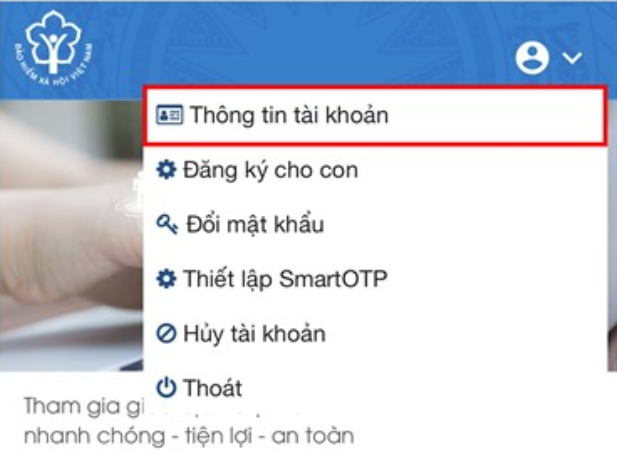 Step 4: At the profile page, select the pen icon in the information field CCCD/ID/Passport number to edit and update the front and back photos of the new CCCD.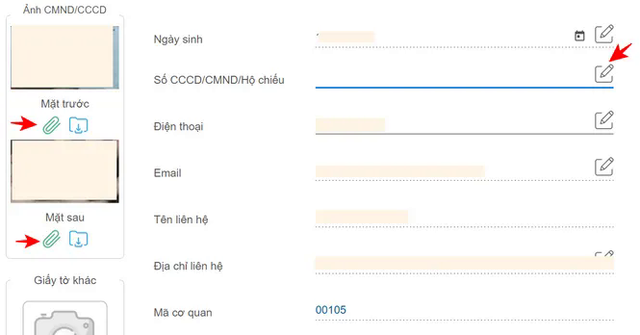 Step 5: Enter the verification code and press Record to complete the procedure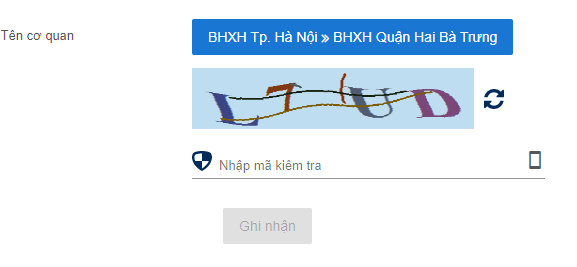 If the application is valid, the officer approves the application and the system updates and adjusts the account information. Users do not need to go to the social insurance agency to carry out the procedure.